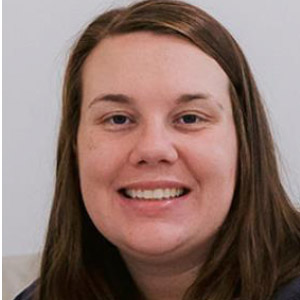 Miranda Knapp, PhD, DNP, APRN, AGCNS-BC, CNE, EBP-C
Faculty, College of Nursing
Assistant Professor and Program Director, DNP
Dr. Miranda Knapp, PhD, DNP, APRN, AGCNS-BC, CNE, EBP-C earned her DNP from the University of Alabama and her second doctoral degree, her PhD in Nursing, from Indiana University of Pennsylvania. Additionally, Dr. Knapp earned a MS from Mount Carmel College of Nursing, a BS in Health Care Administration and a BSN from the University of Toledo, and an AS from Sinclair Community College. Dr. Knapp is a Clinical Nurse Specialist and APRN, a Certified Nurse Educator, and earned her certificate in EBP. These educational achievements have aided Dr. Knapp in successful involvement in DNP programs and a culmination as the DNP Program Director at Xavier University.
Dr. Knapp participates in professional organizations such as the National League for Nursing (NLN) and Sigma Theta Tau. Most recently, Dr. Knapp was awarded the Rachael Zook, RN, Memorial Faculty Innovation Scholarship and a scholarship through the Rho Omicron chapter of Sigma Theta Tau to continue my research focused on nursing students' anxieties. Dr. Knapp also received funding for projects through the Mount Carmel Foundation.
Dr. Knapp has a passion and experience with QI, EBP, and research. Dr. Knapp's areas of interest include students' and nurses' well-being, including anxiety, depression, and wellness. Additional areas of interest include simulation, incivility, orthopedics, surgery, pain management, hospice, and geriatrics.