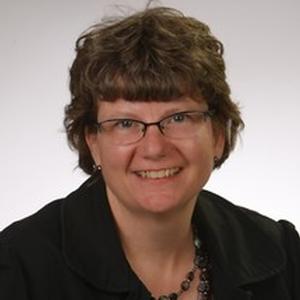 Dr. Lisa Niehaus, DNP, RN
Faculty, Senior Teaching Professor
Faculty, Nurse Loan Project Director
Applied Health Science Minor Advisor
Applied Interprofessional Collaboration Course Coordinator
Dr. Niehaus' educational credentials and leadership experience guide her role as Xavier faculty and her role as project director for the Nurse Faculty Loan Program for Xavier's DNP Program. Dr. Niehaus' expertise in innovative course design and interprofessional student experiences has been showcased in multiple peer-reviewed presentations and poster presentations across the country. Dr. Niehaus, as the Applied Health Science Minor Advisor and the faculty for the Applied Health Science Seminar course, provides an overview of professional careers in health sciences and facilitates discussions concerning the scope of professional practice, interprofessional collaboration, and population health outcomes.
Beginning in 2009, she worked closely with Dr. Susan Schmidt to develop, refine, and implement federal and state grant objectives in her role as a coordinator within the grants, which involved local and national collaboration. As coordinator, she researched data analytics and wrote Health Resources Services Administration (HRSA) quarterly reports, which were peer-reviewed by HRSA authorities and accepted for submission. Nationally recognized by HRSA Grant projects, she served in Peer Learning Communities where innovation was shared, and mentorship of other grantees was possible. As NEPQR-IPCP Cooperative HRSA Grant Project Coordinator, Dr. Niehaus partnered with Cincinnati Health Department, Episcopal Retirement Services, and Black Stone Home Care, demonstrating how interprofessional collaborative practice teams improve population health outcomes. During the HRSA grant activities, she cooperated with community leaders and partners, established effective relationships within the community, and evaluated all outcomes.
As a recent DNP graduate in Population Health Leadership Dr. Niehaus' facilitation expertise, promotes future nurses seeking to advance nursing practice, lead the transformation of nursing education, bridge practice needs with educational program development, and advance population-focused care. Currently, Dr. Niehaus is collaborating with the Center of Population Health to further educational opportunities to move nurses' understanding beyond point-of-care encounters and change population health outcomes.