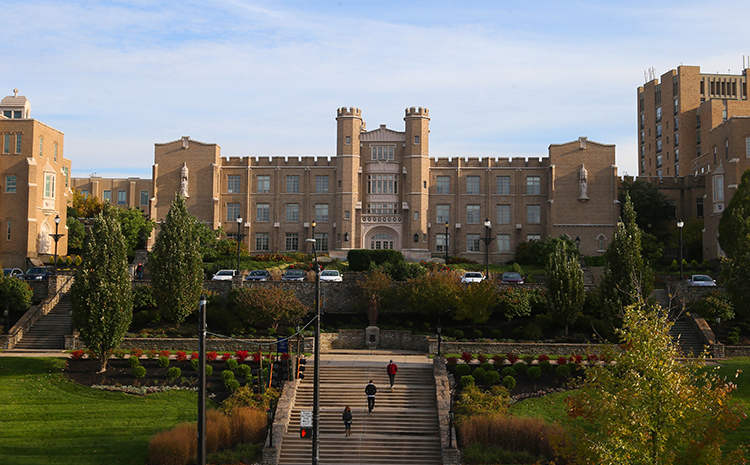 Xavier sets all-time record for applications and diversity
May 5, 2021
15,039 high school seniors applied for admission to Xavier this year, marking a record number of applications in University history. And, having just passed May 1, the National College Decision Day, Xavier has one of the strongest classes in University history.
That includes a class with more than 24% students of color which will likely be a record as the academic year begins in August.
"I am so very pleased with our recruitment success this year," said Fr. Michael Graham, S.J., President of Xavier University. "In what was a very tough year for families to visit universities throughout the country, this level of engagement certainly indicates that the Xavier experience is stronger than ever." 
The new class includes students from 35 different states and 5 countries around the world and is one of the most academically prepared incoming classes with an average high school GPA of 3.70.
"It was clear to us this year that students and their parents were very focused. They wanted a university that had an in-person experience this year. As many know, Xavier was one of the few colleges in the region that had an uninterrupted on-campus experience with students living and dining on-campus all year, with in-person, hybrid, and online courses," shared Aaron Meis, Vice President for Enrollment Management and Student Success.
Meis continued, "Our partnership with TriHealth and our brand-new Health United Building have proven exceptionally valuable. And the fact that Kroger Health chose our Cintas Center as their mass vaccination site allowed for all Xavier students to get vaccinated if they wanted to. Our current Covid numbers are at their lowest point for the year which really shows the dedication of our students, faculty, and staff for having a very safe and healthy campus environment." 
Manresa, Xavier's new student orientation program for first-year students, will run from August 12 – 15 with classes beginning on Monday, August 16.