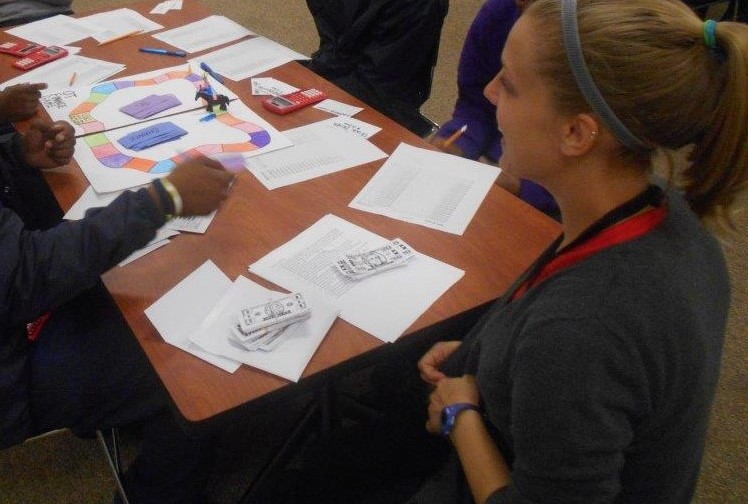 CFJ helps to organize letter-writing campaign
Jul 8, 2020
No one should underestimate the power of a personal letter, one Xavier alumna says.
That's why more than 100 representatives of the Xavier family, including alumni, current students, faculty and staff, have committed to writing a total of more than 200 letters of encouragement to young men who are incarcerated in the state of Ohio. 
The Center for Faith and Justice, working with ABC Therapies, Inc., in Ohio, teamed up on the project, which started last month. The young men, who range in age from 15-21, will soon receive the letters.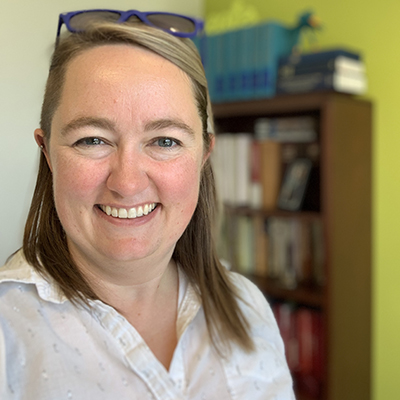 "In the pandemic, it is easy to focus on what we cannot do," said Rev. Abby King-Kaiser, interim director of the Center for Faith and Justice. "But, there are so many opportunities to live our mission that are presenting themselves in new ways, and so as we went remote in the spring, we began to look for ways to engage community and solidarity from afar. Relationships with alumni are such a great place to start."
That meant reaching out to Rachel Snodgrass ('14 Liberal Arts and '15 Master of Occupational Therapy), an occupational therapist who works with incarcerated young men through ABC Therapies, Inc., which provides occupational therapy and physical therapy services to pediatric and teen populations across Ohio; and Jessica Frank ('17, Political Science and English), an alumna who works for the Intercommunity Justice and Peace Center in Cincinnati and coordinates a pen pal program for people on death row.
"The letters will provide encouragement to our young men in a time when they are even more isolated and their daily routines have been disrupted — just as the college students are away from their routines and support systems on campus," Snodgrass said. "Since the COVID restrictions, our young people are more separated from their families, with no visitation allowed, as well as separated from their positive support systems in the facility — not seeing as many peers, lack of volunteers/programming/treatment, changes in staffing etc., to ensure safety measures and reduce any potential risk of COVID."
Snodgrass said the letters will help connect the young men with the world outside the facility. 
"Which is a huge motivation," she said. "And positive interaction reminds them that others are also feeling isolated and provides an opportunity for empathy between students and those incarcerated."
King-Kaiser said it fits squarely within the framework of the mission of the Center for Faith and Justice. As their website says, "The simple act of writing a letter can make a big difference; it can be a source of hope and community in a time of isolation."
She said 101 people committed to writing 201 letters. The goal was 120 letters.
"We continue to be grateful for the ways that Rachel and others bring their learning back to current students," King-Kaiser said. "Hopefully, this project is a mutually beneficial way for two communities to cut down on the feeling of isolation in this time."


By Ryan Clark, Office of Marketing and Communications
FEATURE IMAGE: Rachel Snodgrass works with young men incarcerated in Ohio.
INSET IMAGE: Abby King-Kaiser of the Center for Faith and Justice.