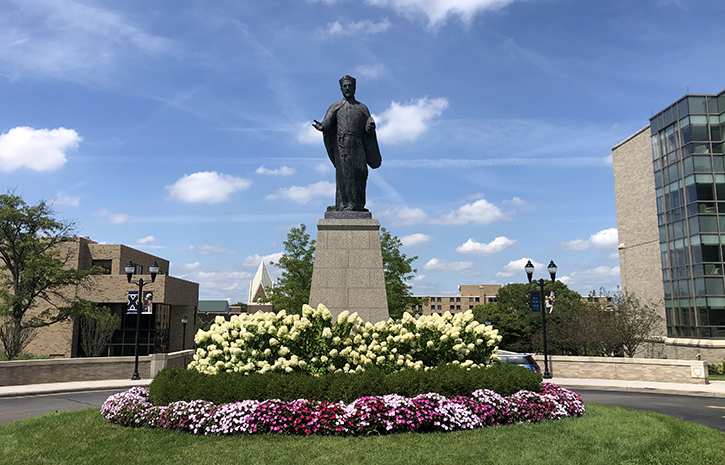 One Final Hurdle to Reach Campaign Goal
Oct 13, 2020
Dear Xavier friends and family,
Let me start by saying that we hope you and your loved ones are safe and healthy. Recently, our entire Xavier family has been on our minds, because throughout these tenuous times, one thing has remained certain: We've been able to count on you.

Three years ago, we asked you to come Together. For Others and support The Campaign for Xavier University. Now, because of your generosity, we have raised 90 percent of our campaign goal, improving capital projects, increasing our endowment, and adding to our annual fund along the way.

On behalf of everyone at Xavier, we thank you for all your gifts of time, talent and treasure. We know we would not be able to continue to provide the Xavier experience without you.

While the campaign finish line is in sight, we also know the final hurdle is the most difficult — we need $20 million to reach our goal. And remember what Fr. Graham has said: Never has a Xavier education been more appropriate or more necessary.

It is our duty to keep providing our students with a Jesuit education. We know we can count on you.

Again, thank you for all you have done for Xavier University.

All For One!

Gary Massa
Vice President for University Relations
The health and safety of the Xavier community are at the forefront of all University policies in response to COVID-19. For more information please visit xavier.edu/return-to-campus.