Community Commitment
The health and safety of the Xavier community is at the forefront of all University policies in response to COVID-19. We all need to do our part to keep each other healthy and safe. This shared responsibility includes the wearing of masks while indoors in the company of others, maintaining social distancing, and adhering to "testing, treatment, and tracing" protocols. Our commitment to each other's health and safety is an extension of our approach to being in community together as Musketeers: All for One and One for All.
COVID-19 Dashboard
A COVID-19 Dashboard has been developed and shared with the Xavier community. The Dashboard shares total positive active cases of COVID-19 among employees and students, with definitions to help explain the information.

View the COVID-19 Dashboard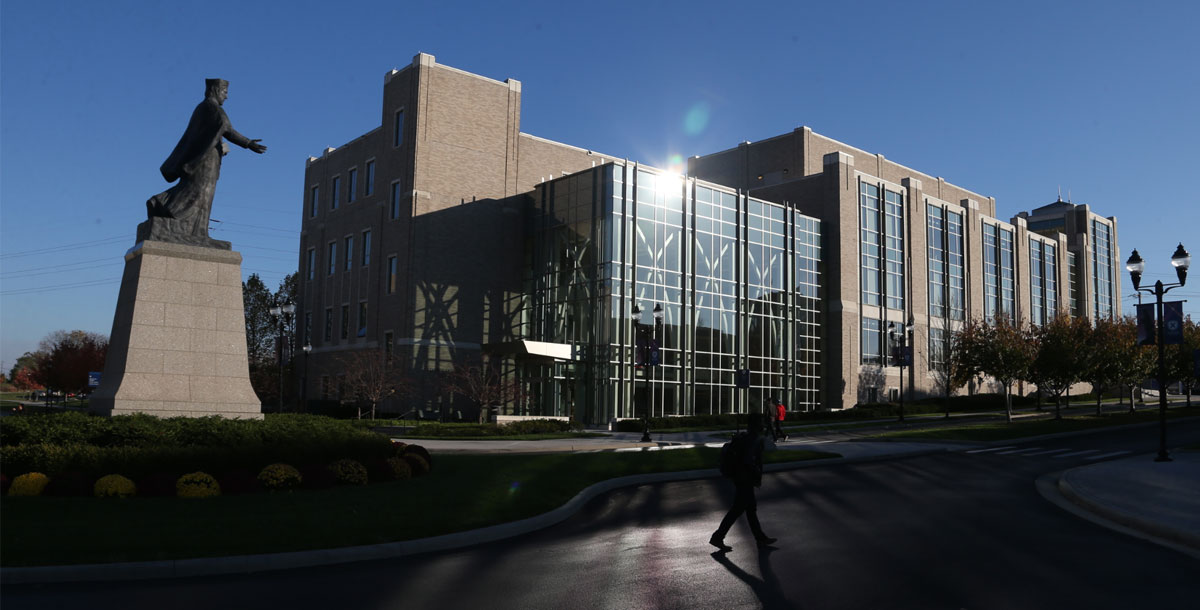 Spring 2021 Semester Schedule
As we continue to follow CDC and State guidelines, Xavier is planning to continue the academic year on campus for the spring 2021 semester with a combination of in-person, hybrid, and 100% remote or online classes. In response to the best available information, we will shift the start of the semester later by one week while maintaining the same last day of classes for the semester and the same finals week as originally scheduled, with the exception of certain specialized programs.
Spring Semester Details
Campus Housing: Fall Closing and Spring Reopening
Satisfactory/Unsatisfactory Grading for Fall 2020
Employee Resources
This special section for Xavier faculty and staff contains frequently-accessed links and information relating to COVID-19, including Support FAQ, Academic FAQ, and updated campus announcements from Today at Xavier.
Employee Resources