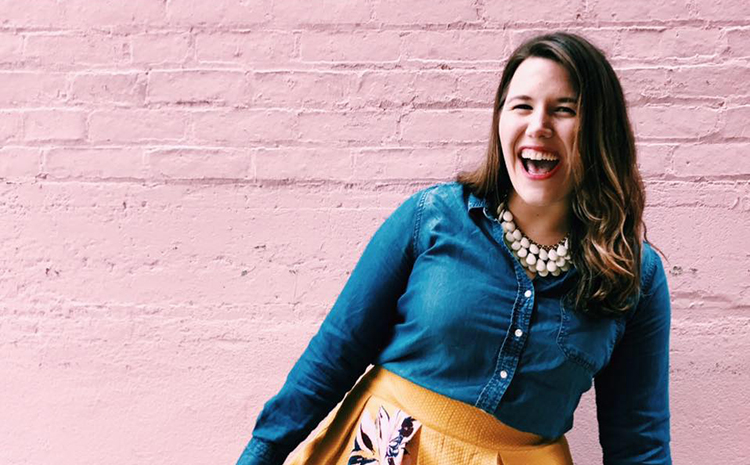 Grad Gets Hired on at Lime, Will Host Xavier Students Next Year
Dec 5, 2019
If a smile is such a clear indicator of how a person really feels, then there is no doubt that Madeline Martini's smile says something.
I can't wait to get to know you, it implies. I want to hear what you have to say.
It's not forced. It's not fake. And it explains exactly how she got to where she is, working for Lime Transportation Company in San Francisco.
Just a few years ago, Madeline, who is originally from Northern Kentucky, was a marketing and business analytics major here at Xavier. She was studious, involved in many academic and service-based clubs, and surrounded by friends. By 2018, the senior was ready to graduate, and looking for a job.
Luckily, she'd made enough relationships on campus — including with her professors — that when opportunities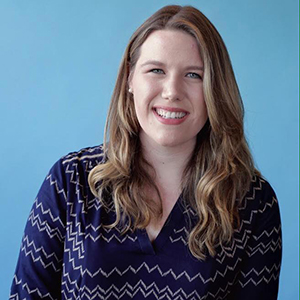 arose, she was front and center in their minds.
It was around that same time that Lime secured Xavier as one of their first exclusive campus partnerships.
Anyone who has been on Xavier's campus within the last two years has most likely seen Lime scooters everywhere. They're lined up by the Caf, outside of Alter Hall, back in the R2 and R3 parking lots, etc. As a result, one could say the Lime brand is visually stamped on Xavier's campus.
Last May, Madeline was actually able to score a full-time position as a Brand Associate — with their corporate headquarters in San Francisco.
Lime is trendy, sustainable and just recently celebrated 100 million total rides, yet it has already set its next goal of 1 billion. The company seems to always be looking to the horizon, just like Madeline.
During her time at Xavier, professors say she always took advantage of every opportunity. Whether it was taking initiative on her Brand Building class projects, working as a Williams College of Business Scholar in the Undergraduate Office, or sharing her experiences with the Career Development Office, Madeline was always furthering her skills and connections in some way.
Her dedication and passion won her some pretty outstanding opportunities to participate in programs and internships across the nation. Some of these include programs with Marketing EDGE, Google, Goldman Sachs, and the University of Chicago Booth School of Business. She also had an internship with Mailchimp, and her first job out of school was as a Director of Growth at Cerkl, a business in Blue Ash that utilizes automation and artificial intelligence to personalize communication.
Nancy Mazza worked closely with Madeline as her supervisor in the Williams College of Business Undergraduate Office, and said she admired Madeline's work ethic, initiative and positive attitude.
"She always had an entrepreneurial spirit to her. Knowing now that she's in San Francisco, I'm not surprised. She was destined for bigger things," Nancy said.
Madeline still works with her alma mater even today. This October, Xavier will take a group of marketing students out to San Francisco where they will be able to visit Lime headquarters. Jay Page, Assistant Director of the Sedler Center for Experiential Learning in Business, said Madeline seemed more than happy to help plan the company visit.
"Madeline's enthusiasm for Xavier is at a whole new level," Page said. "She wants to ensure that the students will have a really great experience."
So what advice would she give to current and prospective students?
"Definitely continue to make friends while you're at school," Madeline said. "They can be your professors, faculty, and of course your peers, but remember that these people will be your network for life. You never know what that could lead to."
By Lauren King, '21, Office of Marketing and Communications