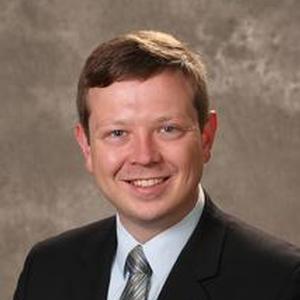 Brendan Bergen
Director of Communication and Social Media, Marketing and Communications
A Cincinnati native, Brendan Bergen joined the Office of Marketing & Communications team in 2019 and is a marketing and communications professional specializing in reaching and resonating with brand audiences through effective media relations, digital storytelling, creative content, and social media.
He has served in a variety of roles since joining the Xavier University Athletic Department in 2014 as Athletics Communication Coordinator.
In his current role as Director of Communication and Social Media, he leads earned and owned digital media efforts for the University, overseeing internal/external communications, as well as playing a leadership role in public relations, crisis communications, and the University's social media presence.
Since joining the Office of Marketing and Communications, Bergen has led Xavier to multiple recognitions from Rival IQ as a national leader in social media engagement and orchestrated dramatic growth in multiple other metrics, including organic audience growth, total engagement, conversation, and amplification.
In addition to his role on the "MarComm" team, Bergen is also a graduate of the University's AFMIX professional development program and has served as an instructor in the first-year Goa program on campus. He currently serves as an elected representative for his colleagues on Staff Committee, working with senior leadership to advocate for and improve the experience of full-time staff at the institution. He has also served on numerous hiring committees and other working groups on campus.
During his time in the athletic department, Bergen worked with a variety of sports teams and oversaw the Musketeers' social media channels, which consistently ranked at the top of the BIG EAST Conference in engagement and growth metrics. Xavier Athletics was recognized as one of "Top Teams in Visual Communication" at the non-FBS level in 2016 and received a NACMA Award for Best Social Media Promotion during his tenure.
Prior to Xavier, Bergen worked as a graduate assistant in the DePaul University Athletic Department and completed two internships with Wake Forest University and Case Western Reserve University. He got his start in college athletics/higher education working as an athletics communication student employee at the University of Dayton for his entire four-year undergraduate experience.
Bergen holds two degrees, a bachelor's in history (Dayton, '09) and a master's in new media studies (DePaul, '14). Bergen also completed a certificate program through PRSA in crisis communications in 2023.
He resides in Pleasant Ridge with his wife, Andrea, their son, Parker, and their dog, Ruthie.
Expertise
Writing, Content Strategy, Social Media, Media Relations, Analytics
First Year at Xavier
2014
Links
Degrees
Bachelor of Arts in History (2009)
Master of Arts in New Media Studies (2014)
Work Experience
2023-Present: Xavier University, Director of Communication and Social Media
2021-22: Xavier University, Manager of Communication and Social Media
2019-21: Xavier University, Content Producer
2014-19: Xavier University, Athletics Communication Coordinator
2012-14: DePaul University, Athletics Communication Graduate Assistant
2011-12: Wake Forest University, Athletics Media Relations Assistant
2010-11: Case Western Reserve University, Assistant Sports Information Director
Awards, Honors, Certifications
PRSA Crisis Communications Certificate (2023), 5x CoSIDA Writing Contest Award Winner, Top Teams in Visual Communication (Xavier Athletics, 2016), Best of NACMA Social Media Promotion (Xavier Athletics, 2016), Best Project in Professional & Technical Writing (DePaul, 2014)