Find the best library databases for your research.
Databases Arranged by Subject
Search for Databases by Title
University Library Announces Upcoming Photography Event
Talk and book signing by retired Xavier photographer Greg Rust.
---
Database Highlight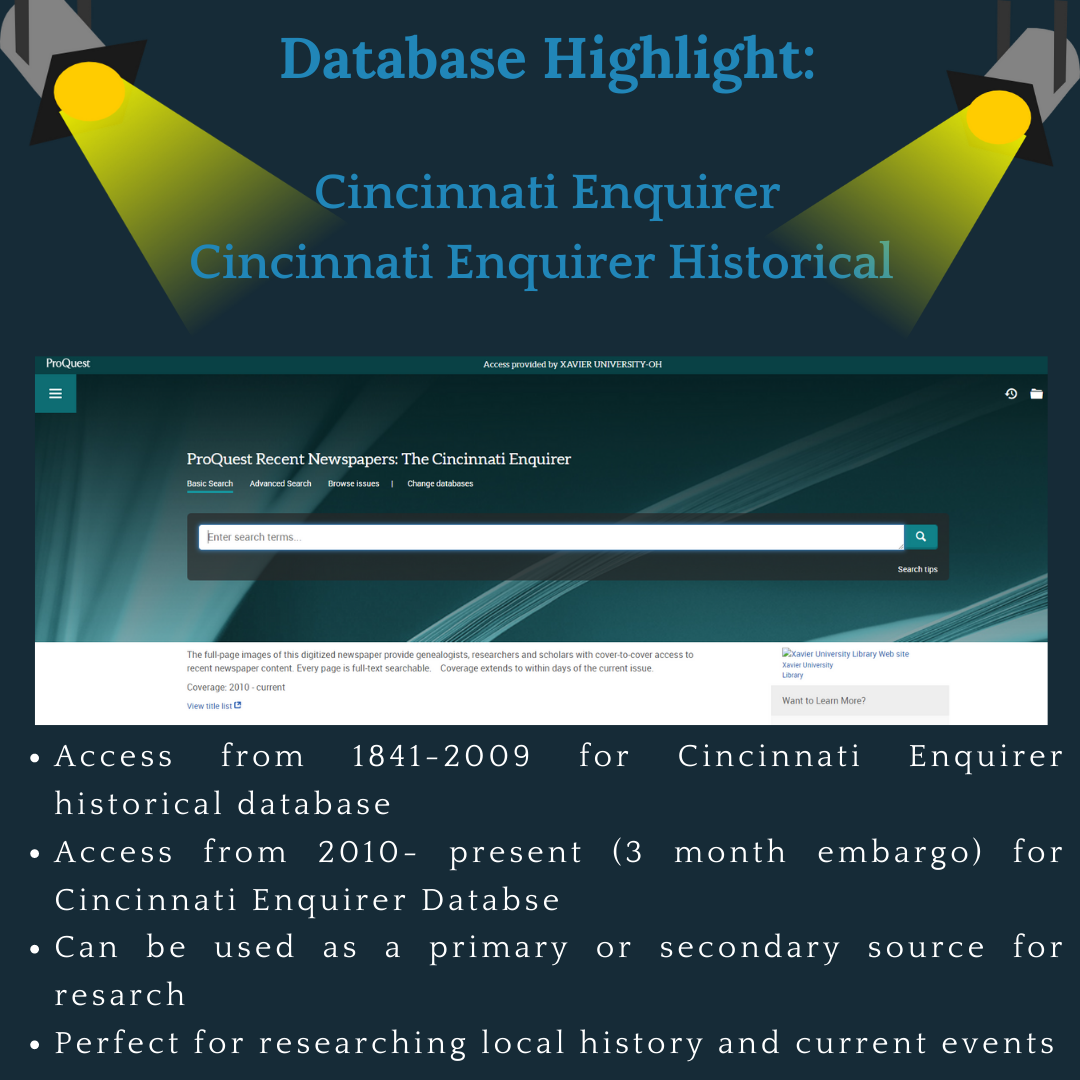 Cincinnati Enquirer & its Historical Database
---
University Archives and Special Collections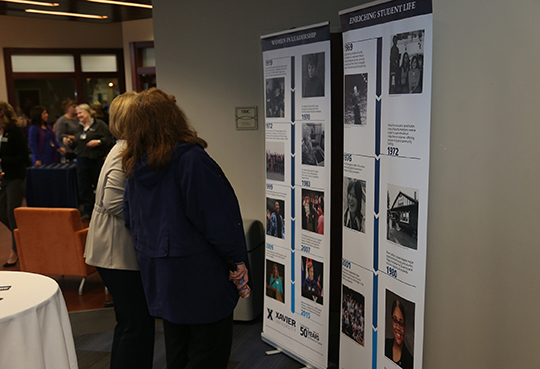 University Archives & Special Collections collects and preserves the records of Xavier University and rare books & manuscripts.
---
August Resource of the Month
The Makerspace and the Makerspace LibGuide
No matter the subject, the Faculty Resource and Makerspace for Education sections of the Makerspace LibGuide might spark exciting new ideas for your curriculum.
University Library's August Resource of the Month, the Makerspace LibGuide, offers examples of how Makerspace projects can enhance your teaching. The LibGuide also explains the theories and practices behind the makerspace movement in education. Students learn by making tangible objects through authentic, real-life learning opportunities that allow for a guided, collaborative process, which incorporates peer feedback.
To learn more about the Makerspace's tools and how to incorporate the Makerspace into your curriculum, please contact Leslie Whitford, Digital Initiatives Librarian.
Visit the page here: https://libguides.xavier.edu/makerspace/home