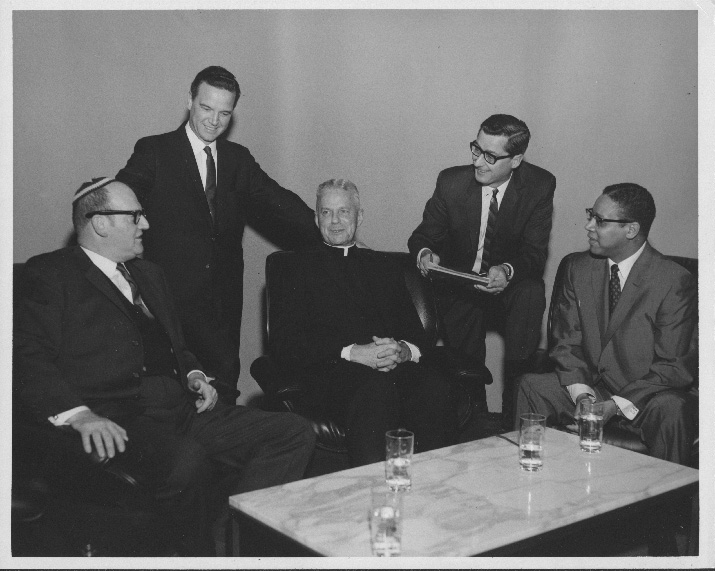 Father Edward B. Brueggeman, S.J. MA, STL, STD, Professor of Theology, at center, at the the National Conference of Christians & Jews, undated.
Photograph from University Archives and Special Collections, Xavier University Library
The Brueggeman Center was named for Edward B. Brueggeman, SJ who was a professor at Xavier. Fr. Brueggeman was not only a brilliant and inspiring teacher but was an early pioneer in interfaith dialogue. For many years he hosted a local TV show entitled "Dialogue" which was, if not the first, one of the first TV shows featuring interfaith dialogue in the United States. 
It was clear from the outset that interfaith dialogue and engagement would be one of foundations of the Center's work thus it was an easy choice to name the Center after Fr. Brueggeman.  
We can only hope that as he looks down upon our work occasionally he nods and smiles with appreciation for the work we do to honor his own work.