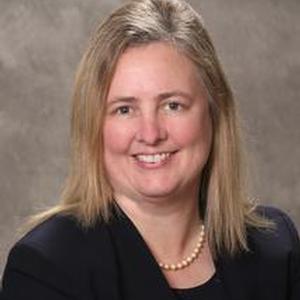 Brenda Wiles, DPN, RN, CNL
Associate Dean of Undergraduate Programs, Associate Professor, College of Nursing
Brenda Wiles, DNP, RN is an assistant professor at Xavier University College of Nursing in Cincinnati, Ohio.  She earned a BSN (Spalding University) in 1990, an MSN (Xavier University) in 2008, an MEd (Xavier University) in 2009, and a DNP (Case Western Reserve University) in 2016. 
She received the Miriam Agnes Payne Award in 1990.  She is a member of Sigma Theta Tau International and former member of the Association of Critical Care Nurses.
She has many years of experience as a registered nurse in the clinical setting.  She began her career at Deaconess Hospital in Cincinnati, where she spent ten years as a staff and charge nurse in medical-surgical and telemetry nursing.  She spent the next eight years working at Bethesda North Hospital in the ICU, during which time she was ACLS and CCRN certified.  During this time she was well-known as a clinical leader with the ability to communicate and collaborate with all members of the interprofessional team, in order to promote patient safety and quality of care. 
She has been in the nursing faculty role for several years.  She is a strong supporter of using simulation and other forms of technology to enhance student centered learning in order to promote critical thinking, patient safety, and teamwork.  Her current research interest is the promotion of patient safety and quality care through the use of simulation and other learning activities in pre-licensure nursing education.    
Expertise
Critical care, cardiac, and medical surgical nursing; nursing education