X-CHANGE
If you'd like to sign up, go to the CFJ forms page, or contact Angela Gray-Girton.

Want to engage with people in the local community while building friendships with fellow students? Join X-Change, Xavier's weekly service program! Contact Angela Gray-Girton (graya3@xavier.edu) with questions.
The X-CHANGE Weekly Service Program provides an action-oriented entry point for volunteers to engage in the Cincinnati community through weekly service and reflection; to encourage students to think critically and advocate for social justice as men and women for and with others.
X-CHANGE works in partnership with community organizations to arrange for students to serve weekly at the same site throughout the semester. We also organize groups especially for first year students and those new to XU. Providing an opportunity to do service, explore assets and challenges of our city, make great friends, and have lots of fun! Contact Angela Gray-Girton if you are interested or have questions.
---
Community Partner Site Application - available annually in the summer.
Contact
Angela Gray-Girton
for more information.
---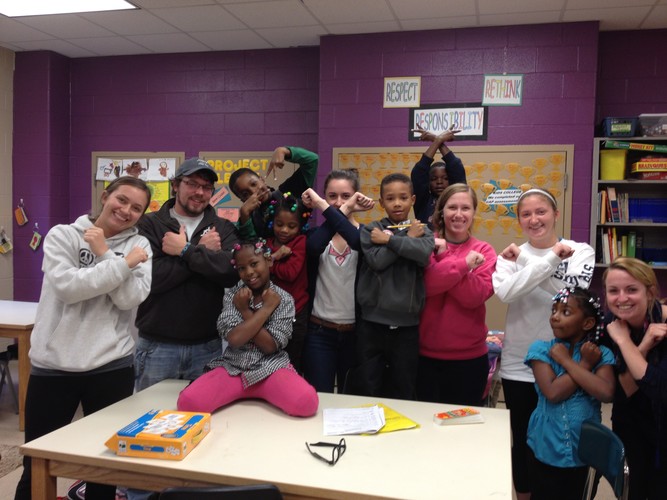 ---
Learn more about some past Community Organizations who have partnered the X-CHANGE Program

Evanston Academy
Evanston Academy School's philosophy is preparing students today for a successful tomorrow by developing academic excellence and positive self-concepts to foster values and achievement for all. It is our intention to inspire students to develop marketable skills in reading, math, and science in order to help them grow both professionally and personally.

Little Sisters of the Poor
The mission of Little Sisters of the Poor is 'to offer the neediest elderly of every race and religion a home where they will be welcomed as Christ, cared for as family and accompanied with dignity until God calls the to himself.'

Over the Rhine Community Housing - Jimmy Heath House
OTRCH is a non-profit organization that works to build and sustain a diverse neighborhood that values and benefits low-income residents.
We focus on developing and managing resident-centered, affordable housing in an effort to promote inclusive community.

Stepping Stones - UCP
The mission of United Cerebral Palsy of Greater Cincinnati is to advance the independence, productivity, and full citizenship of people with cerebral palsy and other disabilities. Our vision is to live in a society where people with disabilities have the same opportunities to live, learn, work, and play as do people without disabilities.

WUCC Homework Club
Washington United Church of Christ is a partnership with Camp Washington to create a community that is safe and clean, where people have enough food, decent housing, opportunities for education and work, and live in an environment that nurtures all families.
Washington United Church of Christ's mission is to help make that vision a reality by doing what Jesus taught - to minister together with our neighbors in ways that improve lives physically, emotionally, and spiritually.