Dorothy Day Immersions
Dorothy Day wrote, "Love casts out fear, but we have to get over the fear in order to get close enough to love." In the spirit of Day's words, Dorothy Day Immersion (DDI) provides students short-term opportunities to live, work, and reflect at the margins. Each experience challenges participants to understand their role in seeking justice in the world, building authentic community amidst difference, and engaging their unique spirituality. Each group, no matter where they travel, examines racial justice, economic disparity and faiths that do justice.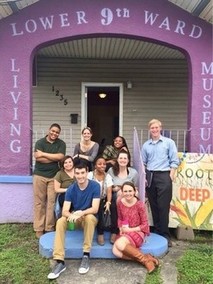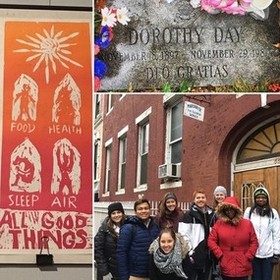 Past trip locations have included St. Louis, Baltimore/D.C., New York City, Chicago and New Orleans.
Groups are formed in September and meet throughout the year. Dorothy Day Immersions travel the last full week before the spring semester. Participants pay a small fee and are expected to participate in group fundraising efforts.
Contact Shannon Hughes for more information.