We are all "Citizens of the World." How we choose to view our personal responsibility towards this designation is largely developed from our personal values, experience and education. Within the context of an MBA, I would assert that the elements of experience and education are critical towards the objective of developing MBAs who possess both a global perspective and personal effectiveness in multi-cultural environments. It is through my own personal experiences and having viewed similar journeys in the personal development of others that I believe in the importance of an emphasis on global immersion programs in the MBA curriculum to develop the next generation of global business leaders.
Having grown up in a rural part of Ohio (and yes, in an age when the internet didn't yet exist), my early exposure to anything international came via newspaper and network television, which limited my perspective of the world. Through the subsequent decade, technologies in the form of cable television and the internet fueled a broadening of my personal perspective of the world in which we live. However, this perspective was formulated via the transcripts, sound bites, or video clips of others, which resulted in a generally filtered view. It was in this timeframe that the roots of rapid globalization were being firmly planted.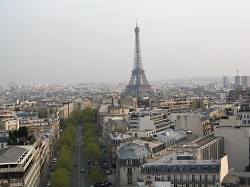 The next step in broadening my personal global perspective came after completing my undergraduate degree from Ohio University and beginning my professional career within a rapidly growing multi-national company. Over time, the scope of my work responsibilities began to include elements of international business, starting from more of a transactional scope and eventually evolving to immersion into developing international business relationships. In 1997, I accepted an international assignment within our Company where I worked in England running one the Company's European (pre-European Union) businesses. The experience of living abroad proved to be invaluable in broadening my global perspective and hands-on knowledge of international business, yet still failed to provide me with the comprehensive knowledge base of the cultural insights and its impact in business.
To aid in my journey of personal development and to give me a broader perspective of International Business, I entered Xavier University's Executive MBA program in 2002. The EMBA curriculum included both course work and an international study trip. The course work provided me the academic understanding of international business and the influence of culture in how to do business globally. This academic foundation was subsequently reinforced with a 10-day study trip for our EMBA class to Sao Paulo, Brazil, and Buenos Aires, Argentina. For some of my classmates, it was their first time traveling out of the United States. For most of us, it was our first time traveling to South America. During the study trip, we benefited from interactions with several companies (including multi-national and local corporations), presentations by dignitaries from various branches of the government, educators who provided cultural insights, and social events promoting cultural immersion. The study trip provided our EMBA class with a high level of insight into international business, the influence of culture in business, and knowledge about how local markets work. In my opinion, this immersion and insight would have been impossible to achieve from a purely academic approach. There are numerous examples in both academia and business that illustrate the value of learning via both education and application. Xavier's approach to their International Business curriculum is, without question, the most impactful way to develop a foundation of global awareness and skillset for its graduates' effectiveness in a progressively more global context of business.
Since graduating from Xavier's EMBA program in 2004, the past eight and half years of my career have included increasing scope of responsibilities that have encompassed the construction of a global business unit within General Cable, a locally-based global, Fortune 500 company with 57 manufacturing facilities in 26 different countries. We have developed a strategy for international expansion of the business unit for which I am responsible and pursuit of this strategy has resulted in successful acquisitions in Mexico, Europe and Brazil. Over the years, I have been responsible for businesses that operate in almost all regions of the World. In retrospect, I realize now the impact that Xavier's EMBA program--more specifically, the international business curriculum and study trip--has had on me.
It would be naive of me to formulate the conclusion, which I asserted at the beginning of this article, was based solely on my individual experiences. Over the past several years, I have received feedback from, and seen the professional development of, friends, classmates, peers, co-workers, neighbors and other acquaintances of mine that have benefited from similar International Business experiences while at Xavier University. The common feedback is that the Xavier approach toward International Business is a key differentiator among other regional MBA and undergraduate programs and a "global awakening of sorts" for those who participate. The success of the program is in its ability to develop a foundation of knowledge and hands-on application for its graduates.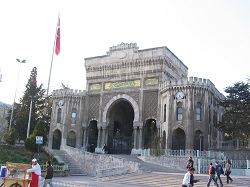 I continue to remain involved in the Xavier University community through participation as an Executive Advisor to Xavier University's Center of International Business, as well as an Executive Mentor and guest speaker. In these capacities, I have been pleased to see students' perspectives widening upon their completion of the International Business curriculum and study trips. Over the past couple of years, I have attended Xavier students' international business case presentations and continue to be impressed with their cultural insights, synthesis thinking, international business awareness, and cultural flexibility. I am pleased to see that my alma mater is continuing to provide its graduates with the skillset required to be successful in International Business.
In conclusion, the rapid globalization of business that has occurred over the past several decades will continue to evolve. The introduction of new technologies and social networking only makes it increasingly easier to provide instant communications around the world. But, technology can only provide written words, sound bites and video clips-it cannot replace the value of a student's education and experience in understanding the complexities and simplicities of cultures that are different than his own. I firmly believe that Xavier University's programs in International Business provide its students with the opportunity to gain the education and experience to be successful future leaders in global business. Again, we are all "Citizens of the World." How we choose to view our personal responsibility towards this designation largely develops from our personal values, experience and education -- and what we choose to do with it.