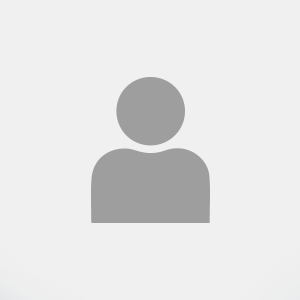 Thilini Ariyachandra, Ph.D.
Professor, Business Analytics and Information Systems
Thilini Ariyachandra is an Associate Professor of Management Information Systems in the Williams College of Business at Xavier University in Cincinnati, Ohio, USA. She received her Ph.D. from the Terry School of Business at the University of Georgia. Her research is focused on business intelligence, big data, and business analytics implementation and success. She has published in journals such as the Business Intelligence Journal, International Journal of Business Intelligence Research, Communications of the AIS, Communications of the ACM, and Decision Support Systems.
She collaborates extensively with industry to improve business intelligence curriculum and pedagogy including serving on advisory boards of academic alliances such as the Teradata University Network and Microsoft Dynamics Academic Alliance and organizing events such as the BI Congresses (congregations of academics, practitioners and students in the field). Her research work on the State of BI Education has been featured in Forbes Magazine, ComputerWorld, Information Week as well as chosen for the best of BI in the Business Intelligence Journal. She also serves as the Chair for the Special Interest Group for Decision Support and Analytics for the Association for Information Systems (The premier academic organization for information systems). She has served in the role of track chair/mini track chair in the BI field for international conferences in information systems including AMCIS, HICCS and the BI Congresses. She conducts workshops on BI subject areas for academics across the globe such as workshops on data visualization and analytics.
Thilini has also served as a subject area expert and advisor for government and private organizations. She has received several awards for scholarly excellence. Specifically, she was the youngest recipient of the Williams College of Business D.J. O'Conor Professor Award. The most prestigious recognition for exceptional academic achievement awarded at the Williams College, this award recognizes a faculty member who provides outstanding contributions to the missions of the College through excellence in scholarship, teaching and service.
Expertise
Database Management, Analytics Infrastructure, Data Visualization and Storytelling
First Year at Xavier
2007
Degrees
Doctor of Philosophy in Business Administration, 2004 Terry College of Business, University of Georgia Major: Management Information Systems, Minor: Internet Technology;Bachelor of Science in Business Administration, 1998 University of South Alabama Honors: Summa cum laude Major: Finance, Minor: Computer Information Systems