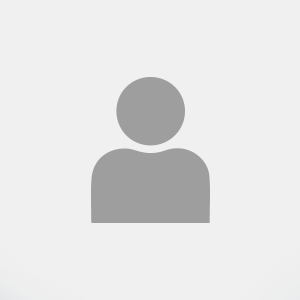 Lauren Laker, Ph.D.
Associate Professor, Business Analytics and Information Systems
I joined Xavier University first in 2010 and taught in the mathematics department as an adjunct for a year while applying for PhD programs. After completing my PhD in Operations, Business Analytics, and Information Systems in 2015, I joined the Williams College Business in the Business Analytics and Information Systems Department as an Assistant Professor. I mostly teach the business analytics and data mining courses to both the undergraduate and graduate students. I serve on several committees across campus but dedicate the majority of my time as the co-chair of Xavier University's Technology Committee which also includes leading the Academic Subcommittee.
My professional career outside of academic includes conducting research and editing for journals such as the Journal of Operations Management. My research focuses on the effective allocation and application of resources (human and physical) in healthcare settings. My work is most often described as healthcare operations, but it both draws from and contributes to the fields of operations research/management, healthcare services research, and information systems. The research questions I explore can often be applied more broadly to service operations in general. Since my research is motivated by problems faced by industry, I strive to ensure that the new knowledge being generated has practical implications for healthcare organizations and practitioners. I hope to collaborate both with academic researchers as well as those in industry who seek to better balance the cost and quality of health care by more effectively managing their operational resources.
Outside of Xavier, I enjoy spending time with my family (husband Jeff, son Braden, daughter Abby, Cavapoo Ace), taking our children to their many sports activities (hockey, baseball, and dance), reading and cooking. My favorite book series of all time is Harry Potter but I mostly love to read mystery/thriller novels, I don't watch much television but love Gilmore Girls and Sherlock, and my husband and I enjoy trying out local restaurants and breweries with our favorite being Wildflower in Mason.
First Year at Xavier
2010
Links
Degrees
Ph.D., Operations, Business Analytics, and Information Systems, University of Cincinnati, 2015
Master of Business Administration, Xavier University, 2010
Bachelor of Science, Secondary Mathematics Education, Miami University, 2000
Bachelor of Arts, Mathematics and Statistics, Miami University, 2000
Publications
Laker L., Froehle C, Windeler J, Lindsell C. "Quality and Efficiency in Clinical Decision-Making: Information Overload and Emphasis Framing." 2018 Production and Operations Management 27(12), 2213-2225.
Laker, L., Torabi E., France D.J., Froehle C.M., Goldlust E.J., Hoot N.R., Kasaie P., Lyons M.S., Barg-Walkow L.H., Ward M.J. and Wears R.L. 2018 "Understanding Emergency Care Delivery through Computer Simulation Modeling," Academic Emergency Medicine 25(2), 116-127.
Ward M., Ferrand Y., Laker L., Froehle C., Vogus T., Dittus R., Kripalani S., and Pines J. 2015 "The Nature and Necessity of Operational Flexibility in the Emergency Department," Annals of Emergency Medicine 65(2), 156-161.
Laker L., Froehle C., Lindsell C., Ward M. 2014 "The Flex Track: Flexible Partitioning between Low- and High-Acuity Areas of an Emergency Department," Annals of Emergency Medicine 64(6), 591-603.
Smith G., Laker L., and Tesch, D. 2013 "Lessons Learned: The Evolution of an Undergraduate Research Program." Information Systems Education Journal 11(4), 31-38.