Xavier Alumni Business Directory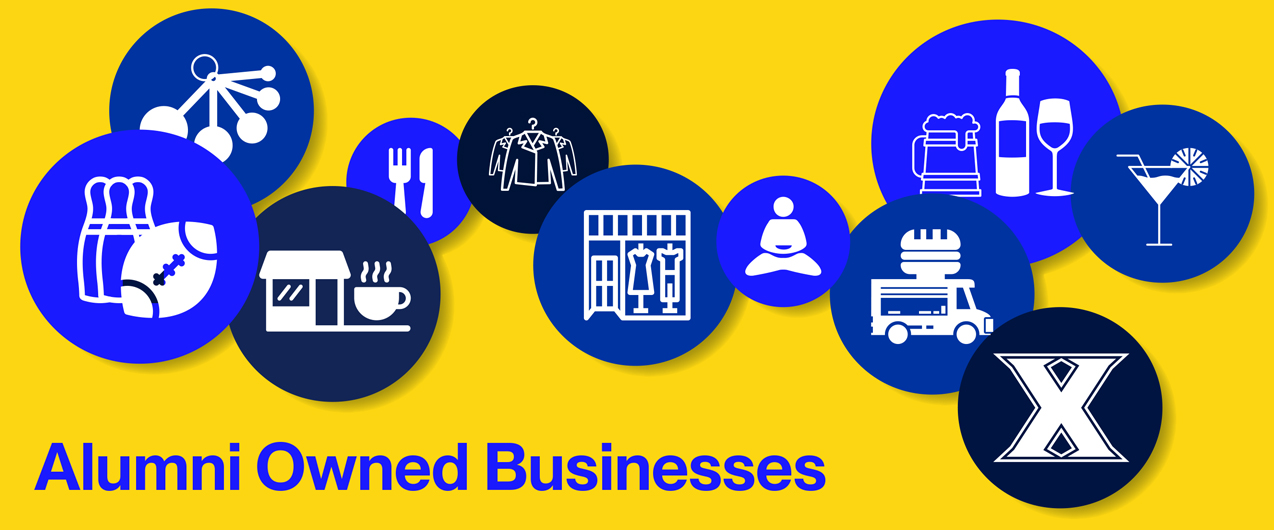 Welcome to the Xavier University Alumni Business Directory! In an effort to support Musketeers all across Xavier Nation, we are asking alumni and friends to please consider supporting an establishment found on this list – once again proving that Xavier Nation is truly All For One. Share this page with your fellow alumni on social media to help get the word out.
Would you like to be added to the Xavier University Alumni Business Directory? Fill out the form and allow 2-5 days before your listing is active.
Disclaimer
Inclusion in this directory should not be considered an endorsement by Xavier University or the Xavier Alumni Association. Xavier University is not providing financial support or services to these businesses. The use of the Xavier name and/or registered trademarks by businesses is generally prohibited. Also, please note that the Xavier University logo and other Xavier-registered trademarks may not be used by external companies without permission.