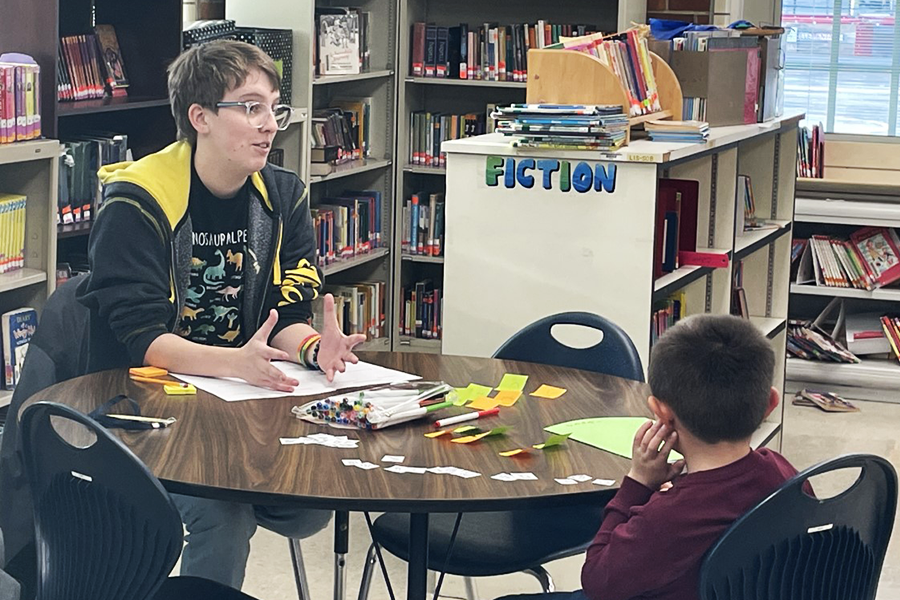 Xavier undergrads help Norwood elementary students improve reading and writing with new tutoring program
Mar 6, 2023
Xavier University students are stepping outside their own classrooms and into nearby elementary schools as part of a new tutoring partnership focused on literacy.
A two-year, $151,000 grant from the Ohio Department of Education helped Xavier implement a tutoring program in which education majors, along with literacy coaches at the schools, are helping nearby students at the three Norwood City School District elementary schools to improve their reading and writing skills.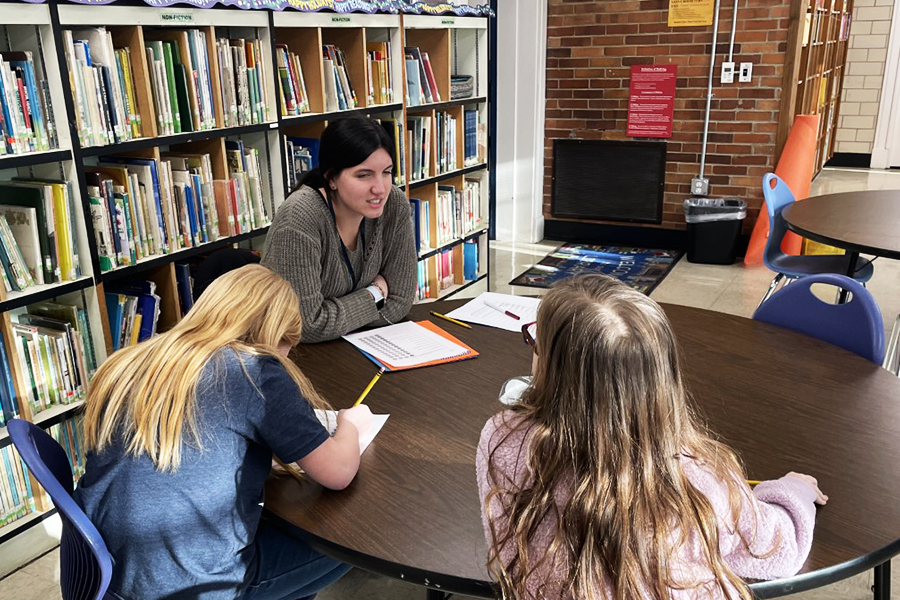 Launched in August 2022 and set to last through June 2024, the program allows undergraduates from Xavier's School of Education to perform one-on-one or small-group tutoring with elementary students three days a week for one houreach day. Tutors also receive a stipend and/or course credit through the program.
One of the Xavier tutors is junior Madeline Mogyordy, a primary education major who always looks forward to her hour at Sharpsburg Elementary, located about two miles from the university's campus.
"I just love it. It's definitely the highlight of my week," Mogyordy said.
The experience is mutually beneficial — the elementary students benefit from the extra individualized attention, while Xavier's students gain invaluable field experience. In Mogyordy's case, she is working with the same grade levels she intends to teach full time after she graduates.
Tutors' methods include reading books aloud with students and activities focused on vocabulary, phonics, fluency, comprehension, and other pillars of literacy.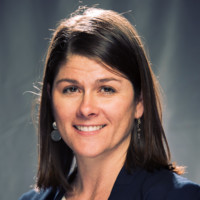 This interaction is particularly crucial given the effects of the COVID-19 pandemic. Tammy Zilliox, EdD, coordinator of the tutoring program and an assistant professor in Xavier's School of Education, said the Department of Education grant supporting this program aims to mitigate the significant disruptions young students experienced during some of the most formative years of their development.
"I've talked to third-grade teachers whose students have never really been in a classroom because in kindergarten, first grade, second grade, they had a hybrid model or a completely online model," said Zilliox, who added that she has been very encouraged by the feedback the program has received so far.
In addition to the academic gains, the social and community-building merits of the partnership cannot be overlooked. Mogyordy said she's enjoyed forming bonds with the students, who are excited to tell her about their week or hear about how Xavier's men's basketball team is doing.
Mogyordy said she sometimes looks around the library at Sharpsburg and watches the beaming faces of both her fellow tutors and the students. In those moments, the impact of the program is most palpable, she said.
"It's a community of love and support," Mogyordy said. "That's where learning truly happens. When you feel comfortable, when you feel connected, when you feel like you matter and you're important, then you want to learn and you want to grow. Overall, this program creates that environment, which I think is really special."
Xavier's grant is part of the $14 million in Statewide Mathematics and Literacy Tutoring Grants awarded to colleges and universities throughout the state. Learn more about the purpose of these grants.