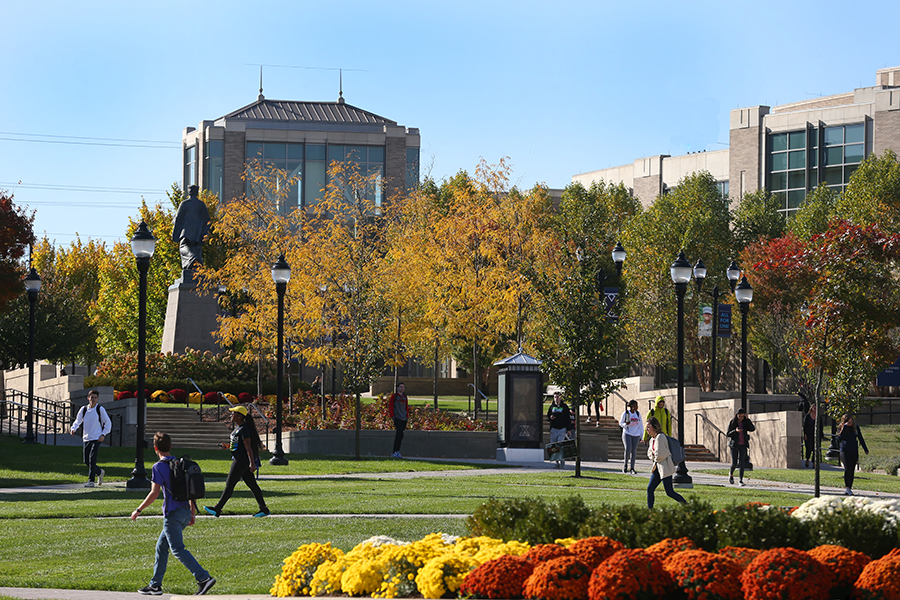 Xavier VP for University Relations Reflects on Together. For Others. Campaign
Jul 26, 2021
Four years ago, we launched the Together. For Others. campaign here at Xavier. Father Graham set the ambitious goal of raising $250 million as a community over four years to support the university endowment, our annual fund and capital projects. Many of us in University Relations wondered if that goal would ever become a reality, especially after the COVID-19 pandemic impacted society and our lives as a whole.
Well, there must be something special about this place because despite all that has occurred in the world, I am pleased to share that through our Together. For Others. campaign, we raised $257 million in support of Xavier University.
I am humbled by this incredible outpouring of love and support for Xavier. Speaking as an alumnus myself, seeing so many people give selflessly to a place I have called home for the past 22 years fills me with a great sense of pride. It took the Xavier community working together toward one goal to turn this dream into a reality.
To everyone who gave selflessly to our campaign, on behalf of the entire Xavier family, you have our sincerest gratitude. We cannot thank you enough. The campaign dollars we raised will ensure Xavier remains true to our Jesuit Catholic mission and an institution of academic excellence for many years to come.
Speaking of the future, as I'm sure you're aware, Xavier recently welcomed Dr. Colleen Hanycz to serve as its 35thpresident – the first lay and female president in the university's 190-year history. This is truly an incredible moment for Xavier. I know Dr. Hanycz will bring an infusion of new ideas to the university along with new ways to affirm our Jesuit Catholic identity and fulfill our mission of rigorously preparing new generations of Men and Women for Others.
As always, your ongoing support of Xavier University is greatly appreciated. Let's show Dr. Hanycz the power of the Xavier community through continued charitable giving in service of future generations of Musketeers.
Please consider making a gift today of any meaningful amount and help lead the way in this new monumental era of Xavier University.
With gratitude,
Gary Massa
Vice President for University Relations