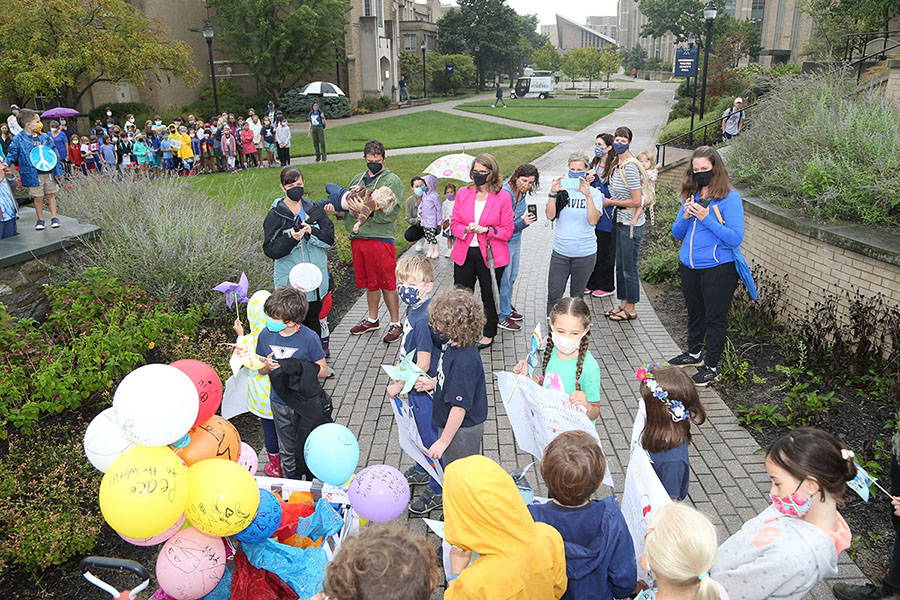 Xavier Montessori Lab School Marks International Day of Peace with President Hanycz
Sep 21, 2021
Xavier University Montessori Lab School students and their families marked the International Day of Peace—September 21, 2021—with songs, celebrations, and even gifts for President Colleen Hanycz. The event took place outside Our Lady of Peace Chapel on the University's Academic Mall.
Xavier's nationally and internationally recognized Montessori Lab School serves 140 students from age 3 through 8th grade.
Each year the International Day of Peace is observed around the world on Sept. 21. The United Nations General Assembly has declared this as a day devoted to strengthening the ideals of peace, through observing 24 hours of non-violence and cease-fire.
President Hanycz's Instagram Post
Additional Photos