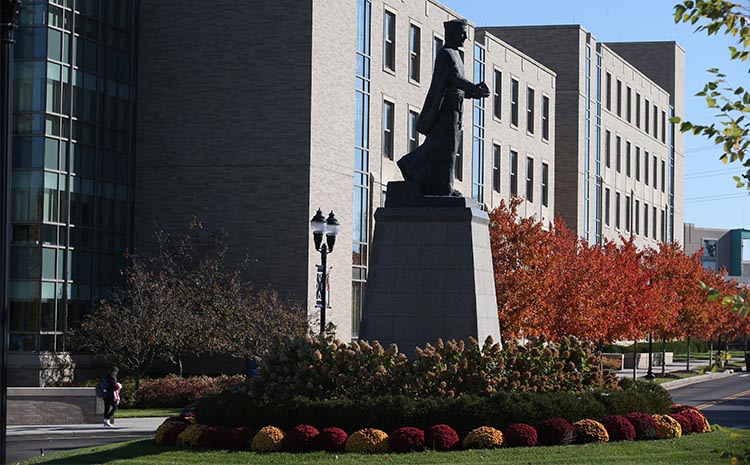 Xavier Ranks in U.S. News & World Report 'Top 10' Midwest Universities
Sep 14, 2020
Xavier has been named in the top 10 of U.S. News & World Report's best Midwest Universities.
The 2021 rankings evaluate colleges and universities on 17 measures of academic quality. They allow students to compare the relative quality of U.S. institutions based on widely accepted indicators of excellence like first-year student retention, graduation rates and strength of faculty. Find out more about how their rankings are determined on U.S. News' website.
In addition to being ranked the #5 Midwest University, Xavier was ranked
· 3rd in the Midwest for Veterans 
· 5th in the Midwest for Best Undergraduate Teaching
· 54th in the Midwest for Best Value Schools
· 132nd among all undergraduate business programs
· 14th among all Analytics programs 
"Much has changed at Xavier since 1994, our first year ranked in the top ten," says Michael J. Graham, S.J., president of Xavier University. "We have new facilities, more students and an increased academic profile. Increases in our student graduation rate have assisted our rankings. We also saw increases in our peer assessment, alumni giving rate, percent of full-time faculty and more. It's exciting that we've moved into a stage of making this illustrious list for more than two decades, a feat not accomplished by many institutions. "
More Xavier rankings can be found on U.S. News & World Report's website. 
---
Xavier University is a private university located in Cincinnati, Ohio, providing a liberal arts education in the Jesuit Catholic tradition. Founded in 1831, the University is the sixth-oldest Catholic university in the nation. It has been ranked among the top 10 master's-level universities in the Midwest by U.S. News & World Report for the past two decades. The Princeton Review names it one of the "Best 386 Colleges in America."