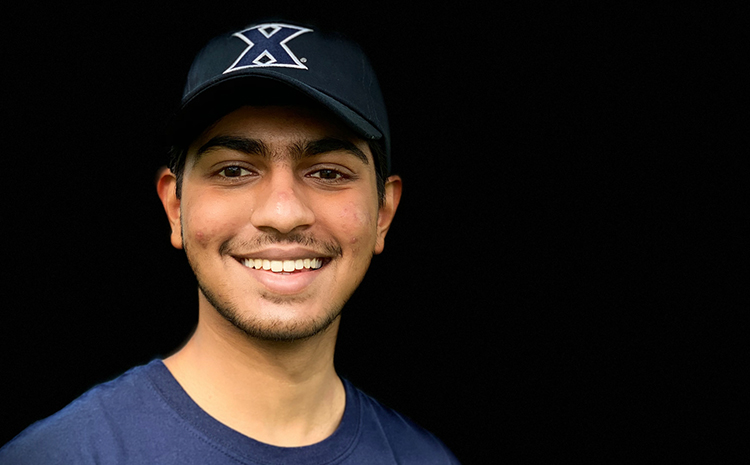 Ask a Musketeer: Parth Patel (Biomedical Science, '24)
Jul 8, 2020
For incoming Biomedical Science major Parth Patel, Xavier has roots in the family and ultimately, planted a seed in his heart.
"My journey to becoming a Musketeer has been pretty amazing," says Patel. "My grandfather attended Xavier University in India, where my family is from, but that's not really how I knew Xavier was for me."
Patel himself hails from Columbus, Ohio and while his friends were going for larger and more mainstream universities like Ohio State, Xavier caught his attention because he valued a place that, as he puts it, focuses on the whole person. As a biomedical science major, Patel appreciated the opportunities for growth and development in his field.
"When I toured Xavier's campus I got to learn about the hands-on experience students receive, the ability to work closely with professors, hospital internships, and even in-class dissections," says Patel.
Patel's parents had never heard of Xavier University here in Ohio and even had doubts with it being such a small school. However, the reasons they had concerns were the very reasons Patel was able to get them on board with him becoming a Musketeer. One tour of Xavier's campus sealed the deal for his parents and definitely for him.
"I committed in January and I'm honestly so excited," says Patel. "I'm positive this is where I'm supposed to be."
By: Laurent Che, Office of Marketing and Communications