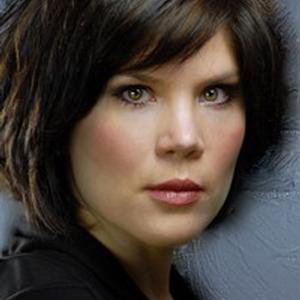 Polina Bespalko
Teaching Professor of Piano and Keyboard Area Coordinator, Music Program
Described as an "amazing virtuoso" by the world renowned Nikolai Petrov and having a "complex, vigorous and demanding energetic attitude at the piano" by Brazilian newspaper Correio Brasilense, Polina Bespalko is rapidly establishing herself as one of piano's brightest stars.
Ms. Bespalko began her performance career at the age of 8. Throughout her years at the Moscow Central Music school, she appeared regularly in the most prestigious venues in Russia - including performances in Bolshoi Hall and for the Orthodox Patriarch Alexy II at the age of 13. Her career continued after her acceptance to the Tchaikovsky Moscow State Conservatory, where she was personally requested by the Minister of Culture to perform in every major cultural center in the region.
Polina made her American debut in 1998 as an honored member of the Russian-US Cultural Music Exchange. This launched a period of intense U.S. concertizing, with performances as varied as Cincinnati's Matinee Musicale, concerts at The Phillips Collection in Washington D.C., to Salt Lake City, where she twice performed at the 2002 Winter Olympic Games.
While in America, Polina furthered her Masters degree from Moscow Conservatory by earning an Artist Diploma at the Cincinnati College-Conservatory of Music. After breaking for several years to focus on performing, Polina successfully completed her Doctorate of Musical Arts. During her time at CCM, Polina won the CCM Concerto Competition, thus performing Rachmaninov's 3rd Concerto with the CCM Philharmonia under Mark Gibson. This was followed by a string of domestic and international successes on the competition circuit. A winner of the Silver Medal in the 2001 Wideman International Piano Competition of Louisiana, Ms. Bespalko went on to become a medalist in the 2005 World Piano Competition in Cincinnati. This was immediately followed by the Gold Medal in the Rachmaninov Concerto Competition in Catania, Sicily.
Despite being appointed to the faculty of Xavier University as Coordinator of the Piano Department in 2007 at the impressive age of 28, Polina has maintained an active performance profile with numerous domestic and international engagements, including two performances at the Xavier University Music Series, a New York City appearance at Steinway Hall, and a feature concert at the University of Cincinnati Bearcat Piano Festival.
While balancing her performance schedule with her teaching and administrative duties at Xavier, Polina has continued to perform extensively abroad. After performing with the Moscow Philharmonia Society while studying with Nikolai Petrov, Polina was appointed resident soloist immediately after graduation. She returned to Moscow every year from 2001 through 2008, giving highly acclaimed solo and orchestral performances. Concurrently, Polina toured internationally in Sweden, Sicily, and Brazil, returning on three separate occasions to Rio de Janeiro and Brasilia. So popular was her first performance at the Claudio Santoro Theater in 2005 that she was invited back in 2007 and 2008 for both a solo performance and a nationally broadcast radio engagement on Super Radio Brazil.
Ms. Bespalko currently remains on the piano faculty of Xavier University in Cincinnati, while also serving as the Director of the Xavier University Music Series.
First Year at Xavier
2007
Links
Degrees
DMA, University of Cincinnati College-Conservatory of Music;MM, Tchaikovsky Conservatory (Moscow);Artist Diploma, University of Cincinnati College-Conservatory of Music;BM, Tchaikovsky Conservatory (Moscow)