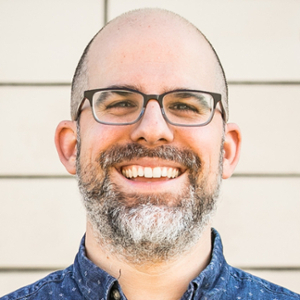 Mr. Kyle Cadena
Adjunct Faculty
Kyle Cadena is an audio engineer, and guitarist from New Jersey and currently based out of Cincinnati, OH. Kyle graduated with a degree in Sound Engineering from William Paterson University. After graduation, he was an assistant engineer at House of Loud Recording Studios in Elmwood Park, NJ.  At HOL, Kyle had the privilege to work with owner/producer David Bendeth, and engineers Dan Korneff, Kato Khandwala, and John Bender,  recording bands such as Paramore, Hawk Nelson, Silvertide and Dark New Day.  At House of Loud, not only did Kyle learn the tools of the trade, but he learned the invaluable skill of relating with musicians and functioning in a professional environment.  Taking what he learned at William Paterson and following his time at House of Loud, Kyle started working with artists at his own studio.  
 
Kyle comes from a family, who was very active in the music world, and his attitude toward music and recording is rooted in this tradition.  His grandfather Ozzie Cadena (Producer & Supervisor for Savoy & Prestige Records) talked of working at Rudy Van Gelder's studio and how the "musicians always come first."  His grandfather's ideals have come shining through in Kyle, who truly inspires artists to reach their musical goals and to make the best possible recordings. 
 
At his own studio, Cadena Studios, he recorded and produced, "The Jazz Capital of the World" with Carla Lilien on purejazzradio.com.  Not only was Kyle active in his studio, but he was also hired to record and play guitar with producer and multi-instrumentalist Evan Taylor,  based out of Los Angeles.  Together, they performed on the albums, Gimme Gimmie Gimmie: Reinterpreting Black Flag, Bernie Worrell: Standards, and the Chapin Sisters: A Date with the Everly Brothers.  Kyle has also assisted on live standup recordings for Louis C.K., Craig Ferguson, Kevin Hart and Bill Burr, with recording engineer Jon D'Uva, whom he met at House of Loud Recording Studios.  
 
In 2011, Kyle joined Rock 'N' Roll Hall of Fame keyboardist Bernie Worrell, an original member of Parliament Funkadelic, as one of the guitarists in the Bernie Worrell Orchestra.  During that time, he was also hired to perform with another RNR HOF keyboardist, Jimmy Destri of Blondie, in Jimmy Destri and the Sound Grenade.  His uncle Dez is a huge musical inspiration in his life. In the early 80's, Dez became one of the singers for the hardcore band, Black Flag and 20 years later joined the horror punk band, The Misfits. 
 
With his parents' support cultivating his passion for music, and his Dad's musical friends visiting the house, he grew up learning from experienced musicians.  Channeling his experience,  and his great experience with instructors, he wanted to pass along his musical knowledge to the young artists.  He taught guitar privately in northern New Jersey and at Elefante Music in New Providence, NJ for over 10 years.  During 2014-2016, Kyle's audio projects were with Riverside Digital Productions, working on educational audio books and mobile audio/video productions.  
 
At the start of 2017, moving from the East Coast to the Midwest was an exciting change. Kyle has been working at The Music Resource Center - Cincinnati since as the Operations Director.  It is a non-profit, after school music and recording program for kids grades 7-12th. The MRC is a hidden gem in Cincinnati, it gives teenagers a safe place to learn how to record, play an instrument and be creative.  He is excited about the opportunity to pass along his knowledge of audio and musical experiences to the younger generations.