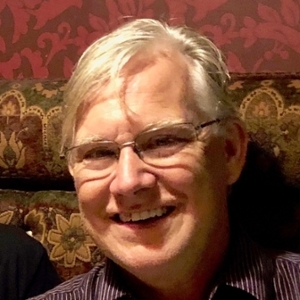 Joe Leonard
Teaching Professor, Technical Director and Set Designer, Theatre Program
A graduate of the University of Cincinnati's College-conservatory of Music's Theater Design and Production Department, Joe is Teaching Professor of Theatre, teaching courses in a variety of Theatre and Technology areas including Stage Craft, Set Design, Survey of Dramatic Literature and Introduction to the Theatre. In addition to his teaching responsibilities, he is the Technical Director for all the theatre program's productions and designs sets for a select number of shows throughout the school year. In addition he mangers all events that take place in the GSC Theatre.
Joe brings to his role as Technical Director and Teaching Professor of Theater, a broad range of both technical and design experience. Prior to coming to Xavier, he was the resident Designer and Technical Director at La Comedia Dinner Theater in Springboro, Ohio. As a designer Joe has designed shows for Xavier University, La Comedia Dinner Theatre, the University of Cincinnati, Kings Island, Kings Dominion, Carowinds, Great America, and Canada's Wonderland. His design credits include such shows as Rent, the Music Man, The Complete Works of William Shakespeare Abridged, Legally Blonde, The Laramie Project, Cabaret, Urinetown, Antigone, Company, Curious Incident of the Dog in the Night-time, Dirty Rotten Scoundrels, Pippin, Twelfth Night, One Flew Over the Cuckcoo's Nest, A Christmas Carol, The Drowsy Chaperone, Seven Brides for Seven Brothers, Hairspray and Mary Poppins.
In addition to the theater, Joe has used his design and technical skills in a wide variety of mediums including theme park ride, exhibit, graphic and architecture designs working with companies like Paramount Parks D+E, Herschend Family Entertainment, and Walt Disney World. He designed the award winning attractions Star Trek the Experience at the Las Vegas Hilton and The Outer Limits: Flight of Fear at Kings Island. In addition to these projects he designed The Global Village at Matthew 25 Ministries, The Jellyfish exhibit at the Newport Aquarium, and Titanic:The Movie on Tour for Paramount Pictures.
Joe shares his journey with his Swing Vocalist wife, Pam and their 4 talented and very creative children. He loves the work he is privileged to do for Xavier not just standing in front of a class but especially working along side each of his students as they create theatrical experiences together.