Getting Around Cincinnati
---
Getting Around Cincinnati
Explore some of the best ways to get around Cincinnati, Ohio, including walking, public transit, biking and driving.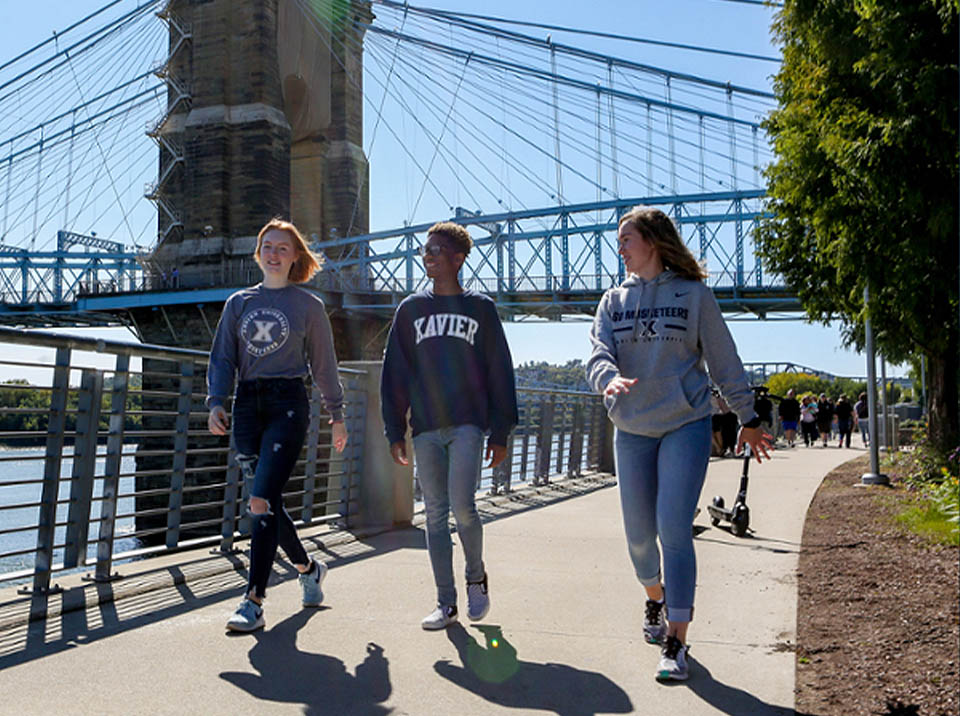 Walking
One of the best ways to experience the city is to put on some comfortable shoes and hit the pavement. With more than 5,000 acres of public parks, nature preserves and multiple paved trails, Cincinnati's walkable areas garner national attention and are loved by residents and visitors of all ages. U.S. News & World Report ranks Cincinnati's Smale Riverfront Park as one of the 10 best Riverfront Walks in the country for 2021, and real estate blog CommercialCafe ranks Cincinnati at No. 10 in the United States for walkability and outdoor leisure potential.
Biking
Cincinnati's multiple paved biking paths make getting around easy.
The Wasson Way Trail Network
currently runs from Ault Park to Montgomery Road at the edge of Xavier's campus. When completed, the trail will span 7.6 miles from campus to the
Little Miami Scenic Trail
in Newtown, Ohio. If you need to rent a bike,
Cincinnati's Red Bike bike sharing system
has around 50 accessible locations across Cincinnati and Northern Kentucky. Rates are affordable at $10 for a day pass.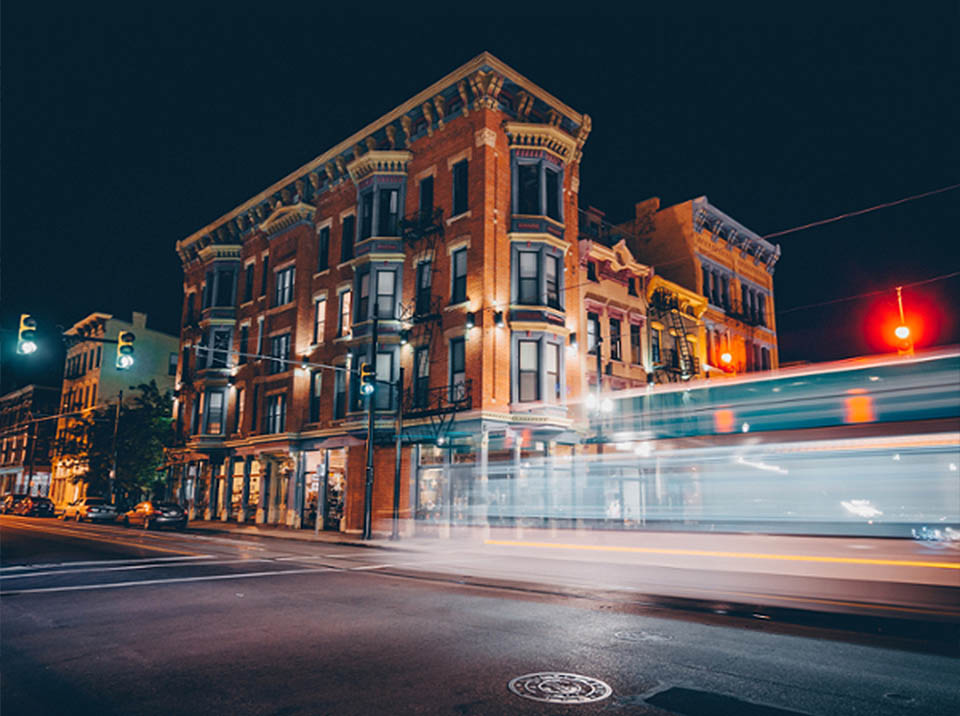 Driving
Driving is the easiest way to get around Cincinnati. At Xavier, all students, including first-year students, are allowed to have cars on campus with a parking permit. If you don't have a car or you don't want to pay for parking, you can get an Uber or Lyft through their apps.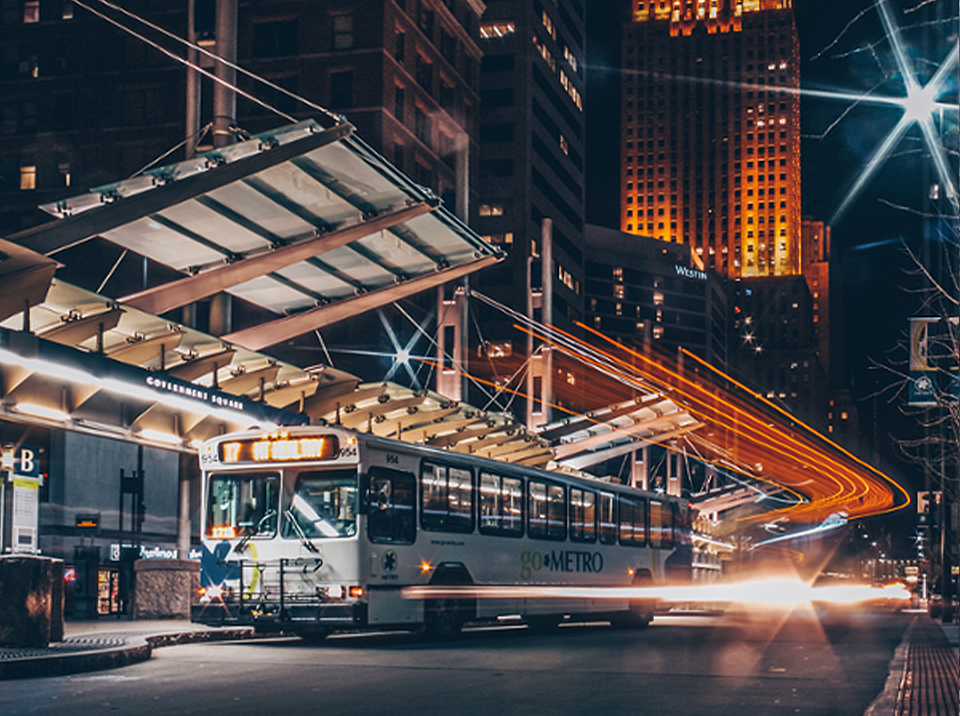 Metro Bus
Metro is Southwest Ohio's fixed route bus service, providing about 17 million rides per year. The two Metro bus routes that best serve the Xavier area are Route 4 and Route 51 (click links for maps). The routes have stops right next to Xavier's campus on Dana Avenue and Montgomery Road and travel to anywhere you could want to go in the city. Visit
Metro's website
for more information on bus routes and how to ride.
Cincinnati Bell Connector Streetcar
The Cincinnati Bell Connector
is a modern streetcar system offering a unique way to see all of the happenings in downtown Cincinnati. The free, 3.6 mile loop stops at popular destinations located in Downtown's Central Business District, The Banks and Over-the-Rhine and runs every 12-15 minutes.
Airporter
Whether you're arriving or departing from Cincinnati/Northern Kentucky International Airport (CVG) the
Transit Authority of Northern Kentucky's Airporter bus
is the fastest, easiest and least expensive way (just $2) to get between downtown Cincinnati, Covington and CVG.
Rentable Scooters
Bird Scooters and Lime Scooters are rentable, dockless electric scooters. They are an affordable option at only $1 to start a scooter. Prices are calculated by time used on the scooter.
Additional Resources