Alumni Spotlight: Angela Fraiz
Sep 21, 2018
When she was studying for her Master of Science in Nursing, Angela Fraiz focused her capstone project on an area of nursing that intrigued her-sanitation for the families whose children are in treatment in the Bone Marrow Transplantation Program at Cincinnati Children's Hospital Medical Center.
She spent a lot of time on the unit doing the research for her project. She liked it so much and she did so well that it led to a full time job on the unit after graduation.
"It's easy to see the impact you make in front of you all the time," she says. "You get attached to those families because the kids are really sick and they become like family to us."
Her research project was on how to keep surface areas clean in places where the patients' families live while their children are undergoing transplants.
"We have patients with no immune system, and a cold could kill them," she says. "So making sure things are cleaned and sanitized is huge. These families live in this room with our equipment and our beds and have all this stuff they need to feel like home, so the question is how to find a balance between making sure we provide them storage areas and cleaning our surfaces appropriately."
Her solution? Educate the families about the importance of sanitation and give them a portable cart to store their belongings.
Learning experiences like these are among the reasons Fraiz gives high marks to the education and training she received in both of Xavier's nursing programs. In addition to learning basic nursing skills, the master's program prepared her as a Clinical Nurse Leader, giving her both management and research skills to identify and solve problems within any area of nursing care.
"It's a tough program and a lot of work and studying," she says. "They're training you to care for someone's life, but they do an incredible job of making sure you know your stuff. When you tell people you went to Xavier for nursing school, they say, 'Oh they create great nurses. We love the Xavier nurses.'"
The bone marrow unit was one of two jobs Fraiz has held at Children's Hospital. The other is in the Drug and Poison Information Center, where she worked while she was an undergraduate student at Xavier and was hired full time after graduating in 2011. When she finished her MSN in 2012, she switched to the bone marrow unit for two years then transferred back to the poison center after her son was born.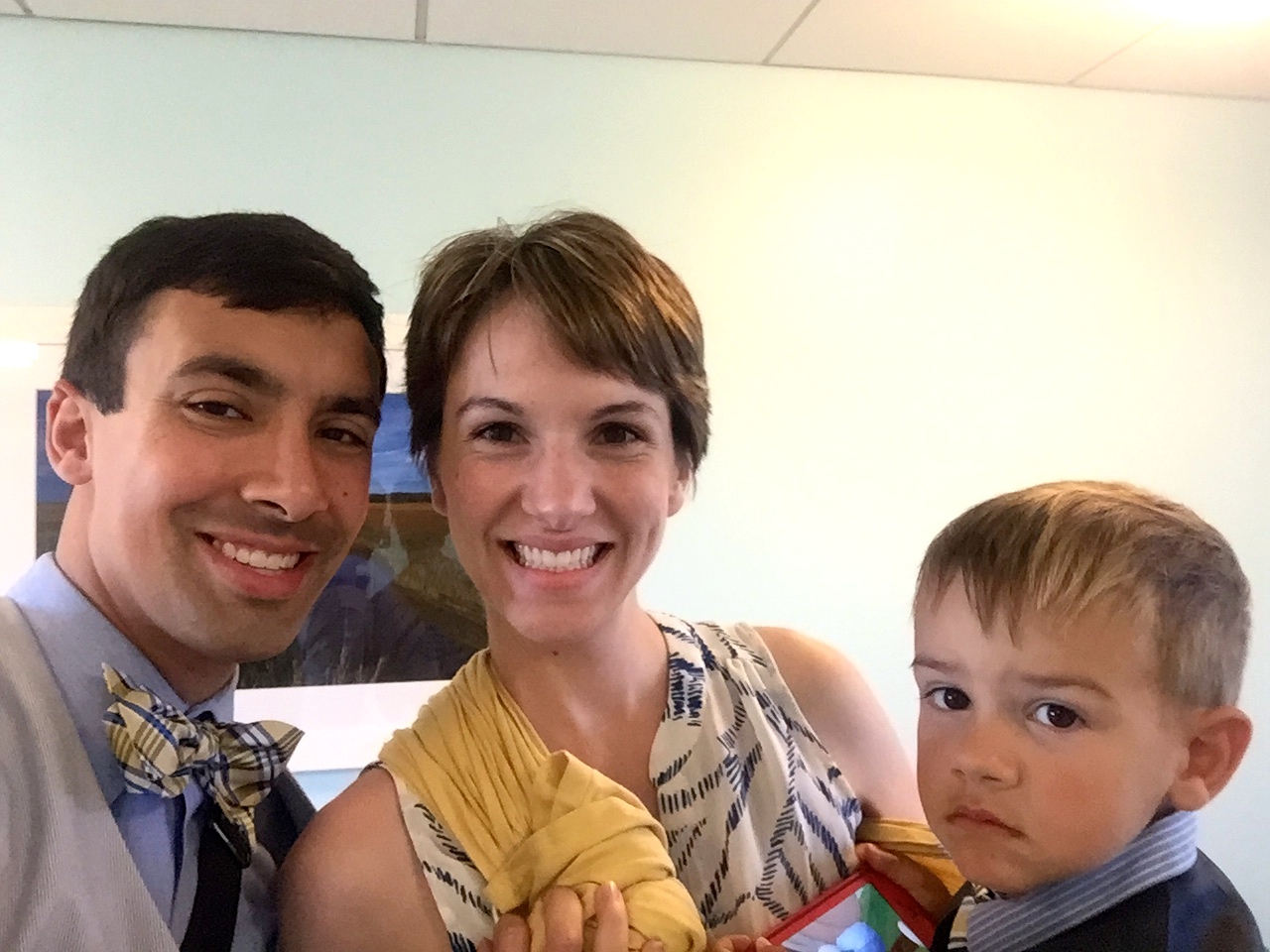 She loves both jobs equally-but for different reasons. While the impact of her work on the bone marrow unit is more immediate, the poison center job has a greater impact on the community, she says.
The rise in heroin and opioid overdoses is a key factor. She fields calls from hospital emergency departments around the country as well as from family members of people who are overdosing.
"We have to direct facilities to use Narcan as a reversal agent," she says. "Sometimes it takes multiple doses, and some have chronic abuse issues, so we don't want to put them into withdrawal but give them just enough to reverse the effect."
They follow those patients, calling the hospital back to see how they're doing.
"Yes, we're saving lives," she says. "It's hard to leave my little one and go take care of someone else, but it's inspiring to know you make a difference for someone else every day. It's a little bit humbling."
Learn more about the Master of Science in Nursing at Xavier.