Faculty Spotlight: Professor Lifang Wu
Mar 30, 2019
It was a lifelong interest in being intellectually challenged that brought Lifang Wu from the world of manufacturing to the world of Xavier.
And to the world of teaching to be exact. Now, the professor of management and entrepreneurship uses his enthusiasm and energy to make a long-lasting impression on his students. In years past he would become so excited while writing with chalk on the chalkboard, he could break as many as 11 pieces during one class. (Thankfully, he now writes his notes on an iPad).
"I worked as an electrical engineer, project manager, and operations manager in manufacturing industries for eight years," says Wu, a professor at Xavier for the past 14 years. "The fundamental reason for me to pursue my doctoral degree and an academic career is I am super interested in being intellectually challenged."
He now brings that challenge to his students every year in many forms of experiential and immersive learning, including games, activities and trips abroad.
All you have to do is listen to his students. You'll hear them talk about things like "The Beer Game," or about the time they made catapults. All of it makes his classes, which include Operations Management and Supply Chain Management, that much more interesting.
"The beer distribution online game, also known as The Beer Game, is an experiential learning business simulation game," Wu says. "The game is played by teams of at least four players, often in heated competition, and takes at least one hour to complete. The purpose of the game is to understand the distribution side dynamics of a multi-echelon supply chain used to distribute a single item - in this case, cases of beer."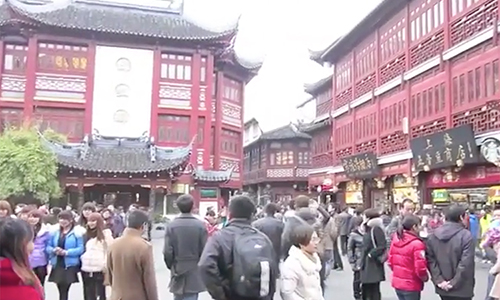 Then there's the opportunity to design catapults.
"We use a ruler and a pen to form a simple catapult for each group, to launch a coin into the air," he says. "Every time, the height reached by the coin will be different due to many variation factors."
These factors are similar to a general business production process.
"Each group needs to figure out how to control the variation," he explains. "That is the topic of statistical process control. In fact, I ask students to do their best to produce an out of control process with excessive variability. After the game we usually debrief and students learn why they failed or succeeded in producing the wild process."
Is that out-of-the-box enough for you? Wu has one more idea: How about investigating the world economy by traveling to China to learn about their business practices?
Every three years or so, Wu will take a group of graduate students to China for the course, "Doing Business in China."
"I teach several lecture classes on various topics, including manufacturing, marketing, and purchasing in China," he says. "The trip is more about gaining first-hand experience by visiting some of the major cities in China, including Beijing, Hangzhou and Shanghai. We visited many large corporations in China - many with Cincinnati roots - including PandG, Bao Steel, Alibaba and General Cable."
And for Wu, it is the response he receives from the Xavier students that keeps him coming back to the classroom.
"I love being able to interact with students and learn from their experiences and perspectives," he says. "It was Xavier's people, program, and community which brought me to Cincinnati. As a private teaching university, Xavier has so much to offer to students. Come and join us for your collegiate journey, you will not be disappointed!"