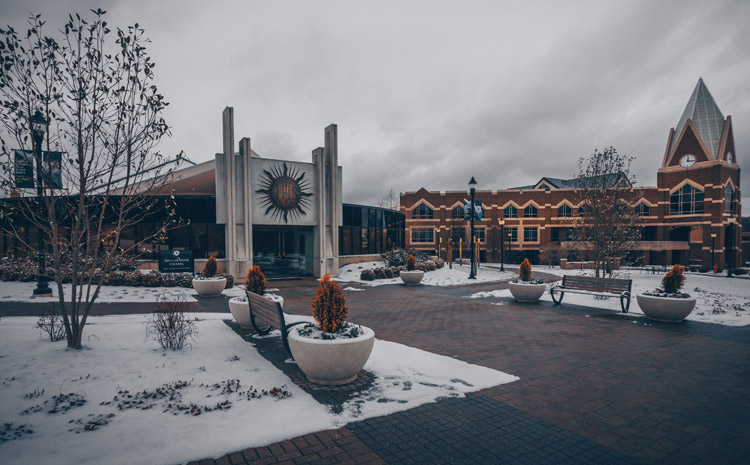 Continue to Ensure Comfort for Our Xavier Students
Nov 10, 2020
Dear Xavier friends and family,
Sometimes it seems like it's all too much, right? With all that is going on in the world, it's easy to feel overwhelmed, and to wonder how we can deal with the stress and the challenges of today's world. I am not immune from this emotional response — in fact, I sometimes get a knot in my chest when I feel like I cannot accomplish all that I must.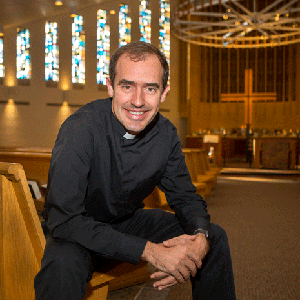 Recently, when I felt this way, I remembered the cover of a book I'd been reading. It showed a picture of Mary, the Un-doer of Knots. Hurriedly, I walked over to Bellarmine Chapel and immediately went to the corner, to the statue of Mary. I kneeled and prayed and I decided I would leave some of my worries, or "knots," with her.
That simple prayer had immediate effects. The very thought of leaving my knots there helped me realize I'm not alone, that my family and community is here whenever I need it. And I was comforted.
All of us could use a little comfort now. We need to put down our knots, treasure that which is really important and make time to slow down. Twice a day I reflect and give thanks, whether I'm walking around campus and getting exercise or reading to educate my mind. In every case, the Xavier community helps me.
That has been the case ever since I enrolled as an undergraduate in 1999, and with the help of gifts from our Xavier family, we continue to provide a supportive community for our students through this truly difficult time. Whether it's stocking the food pantry or encouraging good mental health with our counselors in the HUB, our students would not be able to enjoy the Xavier experience without community support.
As you have heard, we are nearing the end of our Together. For Others capital campaign. Three years ago, Fr. Graham asked us to come together to ensure the future of our University. Of course, the world was a much different place at that time. Now, I am asking you: We need your help more than we ever have, to ensure that our students are provided with the same community I had. Your gifts, no matter the amount, make more of a difference than you know.
It is always said that the last part of a campaign is the most difficult. But I am not worried. Time after time, I have seen my Xavier family provide for us all.
I know we can rely on you again. 
Many blessings to you and your family, and All For One!


Eric Sundrup, S.J.

Pastor,
Bellarmine Chapel
Xavier University