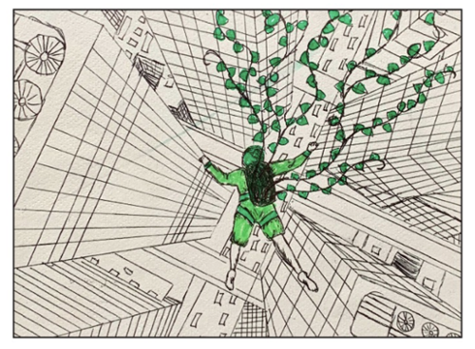 Virtual Literary Mag Wants Alumni Submissions
Jul 19, 2020
Everyone's lives have taken a detour in the past few months, right?
But how have you spent the time? Have you done something creative? Have you written a story or a poem? Have you taken photos or painted a picture? Everyone expresses grief, uncertainty, joy and frustration in different ways, and The Clocktower Review — Xavier's virtual literary mag — is ready to listen.
For the first time, the Review is reaching out to Xavier alumni, asking for creative contributions to the next online edition, appropriately titled "Detour."
While the last few months may make up the theme of that art, the editors say they are hoping for a lot of variation and originality in the issue.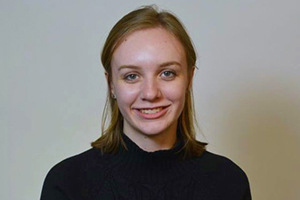 "This is the first time we have wanted to reach out to Xavier alumni," says junior Katie Nichols. "As our club has grown in recent years, current students have become more aware of it. This felt like a good time to expand our reach. The changes brought on by lockdown also presented an opportunity to engage with alumni and invite them into the community of current students, as we all face a changing world together."
Nichols said this will be the fourth year of The Clocktower Review. Prior to this, the club was known as the Athenaeum and it published journals under that name. The purpose of the club is to provide an arena to recognize and nurture the creative abilities of Xavier's student body.
"'Detour' can mean anything to you," Nichols said. "We are hopeful our alumni will revisit their time at Xavier and consider the messages they think need to be heard on campus."
DETAILS: One person can submit up to 3 poems, 3,000 words of prose, or 5 works of art, and all submissions should be sent to theclocktowerreview@xavier.edu. The deadline for submissions is Saturday, July 25 at 11:59 p.m.
FEATURE IMAGE: This work of art, "Seed Bomb," by Annabel Gremore, was featured in the spring issue of The Clocktower Review.
By Ryan Clark, Office of Marketing and Communications