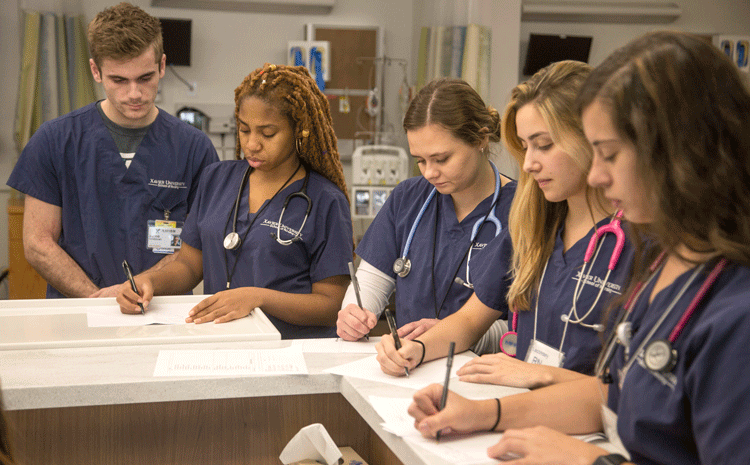 New Course Teaches How to Protect People from Diseases Like COVID-19
Mar 31, 2020
Come late August, a group of Xavier University students will gather, hopefully on a reopened campus, for the first class of a new course about Population Health. By then, perhaps, the worst of the coronavirus crisis will have passed—and maybe even faded into memory.
But these students will just be getting started on their new academic journey. The goal? Help them understand what can be done to keep people healthy overall, which can help prevent deadly diseases like COVID-19 from gaining a foothold in populations worldwide.
In fact, the policies now in place to prevent the coronavirus from spreading—social distancing, hand-washing, remote learning—are Population Health in action, said Victor Ronis-Tobin, PhD, adjunct professor in the School of Psychology and research fellow in Xavier's Center for Population Health. 
"If we understand the risk factors, then we can prevent it," he said. "This is the ideal prevention model, what we are seeing every day. It's very simple to understand. We are seeing it right in front of our eyes."
The course, Introduction to Population Health, is the required course of a new minor in Population Health that Xavier is offering to all students, not only those studying health-related majors like Nursing and Pre-med. The reason it's applicable to all Xavier students, according to Ronis-Tobin, is that the theory of population health straddles all sections of society with its key message: Emphasize wellness and prevention over medical intervention when people are ill. 
"This course could be equally beneficial to business students as to health-care students because it opens doors to an industry that is one sixth of the economy," Ronis-Tobin said. "Population health focuses on the transformation health care is undergoing from a fee-for-service model to a fee-for-value service, so if the hospital system keeps patients healthy, they will get a bonus from the insurance company. The incentive is to keep people healthy as a whole." 
The minor was developed as an initiative of the Center for Population Health, where Director and epidemiologist Sue Schmidt, PhD, works to promote initiatives at Xavier and in the community that advance the new model of health care gaining traction across the country.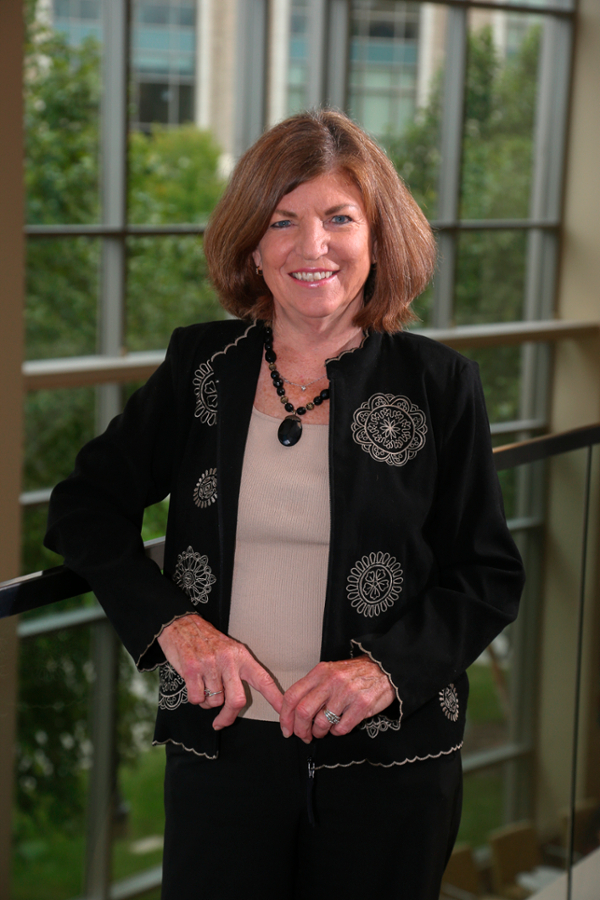 Since the center was founded in the College of Professional Sciences in 2018, Schmidt has been developing partnerships with community groups, including the Cincinnati Health Department, the Health Collaborative and the Cancer Justice Network. She also serves on the steering committee for the Cincinnati Health Improvement Plan and other neighborhood improvement groups such as the Evanston Community Council, where she's now a member.
She is also writing grants to fund projects to study various neighborhood populations. In response to the coronavirus pandemic, she wants the center to develop analytics to provide data about the neighborhoods around Xavier and within the University to compare with other cities. Factors could include data related to the social determinants of health and their association with the number of people getting ill and what age groups are involved.
She is excited about the new Population Health minor and its flagship course. Students will also take four elective courses that meet the Population Health attributes for the minor. Schmidt said having the minor will enhance students' transcripts, especially those in health-related majors like Pre-med, Nursing and Health Services Administration applying for graduate school.
"I would like every student at Xavier to get this minor so when they graduate, they understand population health and can support prevention and health equity for all rather than a society where the focus is on illness," she said. "Population Health is about different social determinants of health, which are conditions in which people are born, grow, work, live and age. It's the wider set of systems and conditions that impact everyone with positive and negative effects."
Social determinants include people's economic stability, their neighborhoods and physical environment like housing, transportation, safety, education, food, community and social contexts.
"Eighty to 90 percent of life expectancy is due to social determinants of health," she said. "The other 10-20 percent is due to medical care. So we talk about wellness not illness, which is why this course is about social determinants of health—housing, lack of jobs and income, and how reactions associated with coronavirus by the (business) closings make these determinants worse."
The course emphasizes prevention and primary care and teaches students how to analyze large sets of data about different groups of people to understand the risk factors associated with various health conditions. This analytical approach of population health will provide insight into who is at greatest risk for COVID-19 and similar diseases.
"When they analyze the data, they will find out certain populations are more susceptible. They will find out the different factors associated with COVID-19 infection besides age and that the picture is more complex," Ronis-Tobin said.
"How this course can help people understand an epidemic is that any time you analyze large data sets, you can develop specific risk profiles of the underlying reason why people get sick and how to prevent it," he continued. "We will help students develop a skill set to do the analytics and discover the demographics of these diseases. Those skills can be applied to COVID-19 and any other problem like that."


Learn more about the minor in Population Health at Xavier
By France Sloat, Office of Marketing and Communications