Alternative Breaks Club Turns 20
Jun 24, 2020
Social Work Alum Started Popular Group in 2000
Amanda Corzine never knew the group she helped start would continue to attract participants and deliver help 20 years later.
But it has, and it's expanded into an organization with hundreds of students. 
Corzine, a 2004 graduate with a degree in Social Work, was a catalyst behind starting the Alternative Breaks group at Xavier when she first got the idea back in 2000.
"I just want to say that there were a lot of people who helped — it wasn't just me," she said. "But yes, our group began because I had a brother at Vanderbilt who had a very active Alternative Break group and several people were saying we should do the same thing.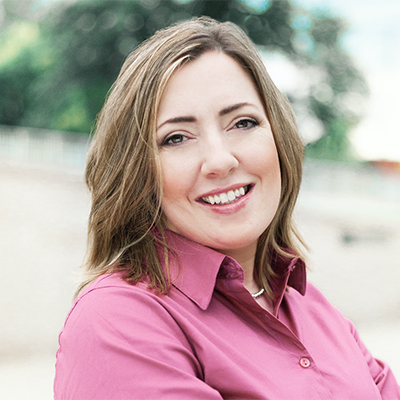 "It's kind of like starting a wildfire," she said, laughing. "Once we started it, there was no stopping it."
Xavier's Alternative Breaks is a student-run club that mirrors the University's mission to help create a world of active citizens by immersing them in education, service and reflection of the various social issues facing the world today.
Trips are broken up into three categories: driving short distance, flying short distance and flying long distance. Examples include driving to an urban area to study homelessness and help make shelters, flying to a neighboring Midwest city to learn about the area's food insecurity and help plant crops, or flying to another country to learn about the effects of war and help rebuild.
But it started much smaller — first, as a club back in 2000, then as an official first trip during the 2001-2002 school year, Corzine said. The Louisville resident said she came to Xavier knowing she wanted to help others.
"I looked very fondly on the Jesuit Mission, and I learned about social justice, and that really got me into the idea of Alternative Breaks," she said.
For three years, Corzine served as the first-ever chair of the Board, which leads the group. The first trips went to places like Baltimore, Md., West Virginia and Eastern Kentucky. But by the second year, the group expanded their goals — they went international and headed to Brazil. The following year featured a trip to the Ukraine.
Now, membership includes more than 260 students, as well as 25 faculty and staff members. The club is run by a board consisting of 12 student members and a faculty advisor.
"We were very fortunate to have sponsors from the University and students who wanted to help," Corzine said. "I wasn't the smartest person in the room, and I probably wasn't the hardest-working. We were just lucky that we had a lot of people that wanted to do this."
She said the people she was able to meet on her trips stick with her just as much as the services they were able to provide.
"I'm still friends with some of those people today," she said. "I feel really proud of what we were able to accomplish."
She has taken that feeling of helping others into her full-time job. Corzine took her social work degree, added one in nursing, and now serves as the nursing clinical coordinator of SAFE Services at the University of Louisville Hospital. That stands for Sexual Assault Forensic Examiner, and they connect sexual assault and domestic violence victims with much-needed resources like medical/forensic exams, law enforcement and advocates.
"This has always been a passion of mine," Corzine said. "What more can you ask for than to have a job you're passionate about? I'm extremely lucky to get to do something I love."
It was a feeling that all started back at Xavier — 20 years ago.


By Ryan Clark, Office of Marketing and Communications
Feature Image: Xavier students pose on their first Alternative Break trip to Baltimore in 2002.