Xavier Students Deliver Books to School Children at Home
May 29, 2020
On the last day of April, psychology Professor Stacey Raj, PhD, and three students delivered boxes containing nearly 500 specially selected children's books to the homes of almost 100 children whose elementary school had been closed because of the coronavirus pandemic.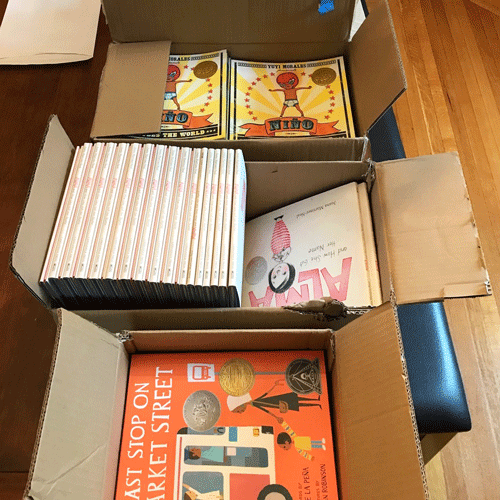 Donning masks, the group fanned out in different directions with their gifts of books, driving through neighborhoods throughout Cincinnati to deliver them into the hands of the children who were just beginning their new experience of learning from home. Sean Rhiney, director of the Eigel Center for Community Engaged Learning who had connected Raj to the Academy of World Languages (AWL), helped Raj coordinate the project and deliver the books in Xavier branded bags.
The project began as a community-engagement component in Raj's Culture and Psychology class for the spring semester. As a partner with AWL, which serves children from multiple countries, backgrounds and cultures, the class worked with a librarian from the Cincinnati Public Library to research children's books presenting diverse cultures and experiences that more accurately reflected the families of the students in the school.
The Blue Manatee Book Project, a partner of AWL, donated several of the selected books to give to each child to help them start their own mini-libraries.
"We selected books that captured a range of experiences and characters—children from minority backgrounds in the U.S., children living in multi-generational homes, children in lower income households, children with immigrant parents," Raj said.


Initially, the Xavier students created activities related to the books and presented them to the kindergarten classrooms and a first-grade classroom once a week. After Xavier and the school moved to remote learning because of COVID-19, the Xavier students recorded themselves on video reading some of the books.
One of those students was junior Amalia Guzman-Gomez, who recorded herself reading the book, Nino Wrestles the World. She said the project with the AWL children was one of the most rewarding she has had at Xavier.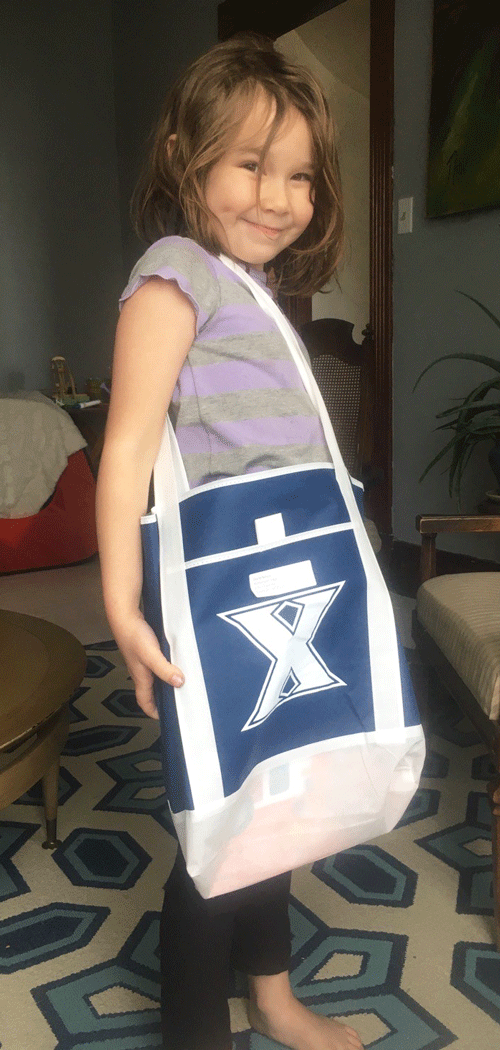 "Having AWL be a part of our class brought the material we were learning to another level," she said. "By being able to experience the cross-cultural interactions we were learning about in person, I felt the concepts of diversity and understanding that we are all different, but that we all have something unique and wonderful to offer, was made that much clearer." 
Delivering the books on April 30 was a great way to cap a rewarding service project that was important to the students because of the focus on psychology and culture. Raj said the partnership with AWL helped her students understand, value, and appreciate cultural diversity and the experiences of children from different backgrounds.
"I really think what students get out of it is a lot more than a standard curriculum," she said. "You get to experience what you learn. I think that's meaningful."
 By France Sloat, Office of Marketing and Communications

Read more about the book project.