Women Through the Decades: 2010s
Jul 8, 2019
Thousands of women have attended Xavier since the doors opened to them in 1969. They had different experiences depending on the decade they attended. The women highlighted here represent those alumnae who leveraged the benefits of their Xavier education to reach their goals and lead fulfilling, productive lives that inspire others to follow their dreams.
BLAIR MCKEE | SGA PRESIDENT
Marketing major, Class of 2020, St. Louis
"I wanted to be president of SGA because I was passionate about doing the work required to make Xavier a more equitable place. From 50 years ago to now, trailblazing women have made it possible for young women like me to have the chance to hold positions like mine in SGA. I am forever grateful for their guidance and dedication to uplifting other promising women on campus. I carry their wisdom with me in my current role, and I am confident it will help me through my life beyond Xavier."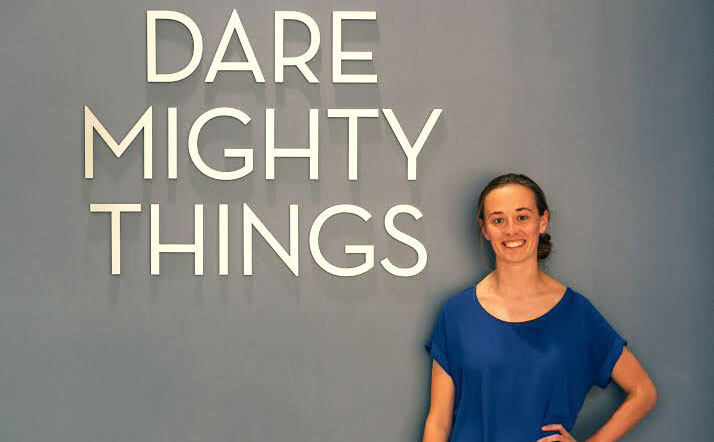 EMMA BRADFORD | 2014 BS Applied Physics
Materials and Processing Engineer, NASA Jet Propulsion Laboratory, Pasadena, Calif.
Emma Bradford's decision to attend Xavier was a good move, not only because Xavier welcomed her into a physics class that was 50 percent women, but also because the department provided the kind of lucrative experiences that lead to limitless career possibilities. That included a summer doing research with a professor on laser diffraction of fingerprints that gave her a sense of independence and led to an internship at the NASA Jet Propulsion Laboratory (JPL) the following summer—as well as a career.
"After graduation, I began working at JPL testing materials for various projects in space-simulated environments, including for the Mars 2020 rover. Currently, I mentor female physics students and give talks to the freshman class. I think knowing someone who has gone through similar experiences and has succeeded is inspiring for the younger generation."