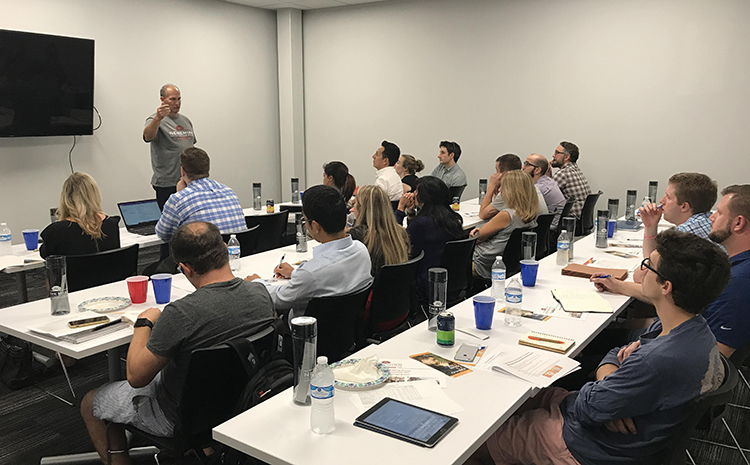 Building Brands, Creating Jobs, Changing Lives: MKTG 550 at Nehemiah Manufacturing
Oct 6, 2019
Scott Beck is a teaching professor, program director of the MS in Customer Analytics program and a two time Xavier graduate. And, in his classes, students consult.
"One company that we work with in my class is Nehemiah Manufacturing," Beck says. "Nehemiah is a mission-based, for-profit organization in the city's Lower Price Hill neighborhood. Their mission is simple: 'Building Brands, Creating Jobs, Changing Lives.'"
For Beck's core MKTG 550 (Marketing Strategy) class, students worked with Nehemiah on the development of marketing plans for two major brand extensions licensed from Procter & Gamble. They conducted marketing research by collecting primary data via surveys and focus groups, to use in the development and presentation of their recommendations.
Students went on-site to the Nehemiah manufacturing facility to meet a number of employees whose lives had been changed through their employment.
"Nehemiah is a leader in the space of second-chance employment or new beginnings," Beck says. "They hire people who just need a chance to prove themselves. They may show up with a spotty work history – or no work history – or a record blemished in some way. Students met with the employees and knew the work they would be delivering would make a real difference."
Beck knows the education he provides is richer and life changing because of partnerships with companies like Nehemiah. "Working with them permits us to use not only our minds, but our hearts in the process," he says. "And that's the heart of Xavier MBA— experience, culture, and community."