Norman Townsel: Teaching How to Give Hope
Nov 14, 2018
Working with seriously troubled kids whose behavior is so bad, so criminal, that they are locked up in a correctional facility was Norman Townsel's way to continue serving his country after leaving the U.S. Air Force in 1989.
As an airman, he had worked in intelligence, interpreting photos taken from high altitudes, trying to tease out revealing information. In the Butler County, Ohio, juvenile corrections facility where he was a probation officer, and later at facilities in West Palm Beach, Baltimore, and Columbia, Ky., he found himself doing the same thing—teasing out information that might reveal hidden strengths in broken children and, maybe, give them some hope for their future. 
What does that have to do with Xavier? Everything, since Townsel turned to psychology to better understand how to help those kids. After adding degrees in counseling, including a doctorate in mental health counseling, Townsel now uses his experience with troubled youth to teach Clinical Mental Health Counseling students at Xavier how to work with challenging populations.  
"I was state prison superintendent of juvenile programs, maximum security, for ages 13-21," he says. "Always the hope is you can expose them to things to give them hope. They all lack a belief in themselves." 
Many of the kids he encountered over the years had committed serious crimes—including murder. Townsel worked with them all.
"I worked with a lot of young guys who were involved in the drug trade and spent a lot of time trying to redirect them," he says. "A couple of them thanked me later, but way too many succumbed to the streets. It was easy for them to make money, but almost impossible for them to avoid jail and violence." 
By the time he began teaching at Xavier as an adjunct in 2010, he had 20 years' experience working with troubled youth, including as clinical director at Lighthouse Youth Services in Cincinnati and as facility director at a community mental health center in Kentucky. His extensive experience was an asset in the classroom. 
"That helps with the classes I teach, to be able to connect with people who did terrible things, and to try to communicate that you have to be empathetic and treat them with unconditional positive regard, to see the good," he says. "I have a number of kids who have said, 'Thank you.' It makes me feel it was worth it, all the calls in the middle of the night."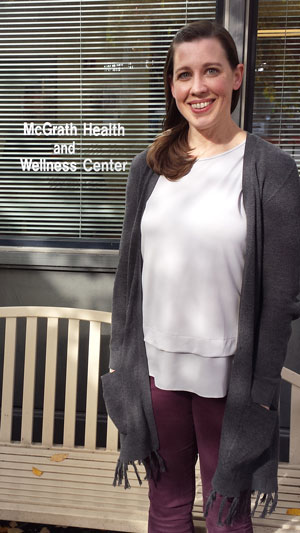 One way Townsel helps ensure graduate students get the experience they need to become effective mental health counselors is to make sure they have appropriate placements for their 100-hour practicum and 600-hour internship requirements. 
In 2015, Townsel became the program's clinical coordinator for counselor education and is responsible for creating partnerships with agencies and organizations that are willing to place and supervise graduate students. Most internships are unpaid, but many lead to full-time employment after students graduate, so the choice of internship placement is a critical decision.
Townsel has worked with over 100 sites in the Cincinnati region and as far south as Lexington, Ky. Local sites include Talbert House, Lighthouse, Child Focus, Central Clinic, The Children's Home and Cincinnati Children's Hospital. Most are non-profit organizations.
"The key issue is for students to actually get clinical experience and to practice the skills they need," he says. "I make sure they have a good supervisor at each site."
Cat Fuller knew her good fortune when she landed a practicum placement last January at Xavier's own McGrath Health and Wellness Center on campus, which led to her internship that she is completing this year. She will graduate in May 2019 as a mental health counselor and wants to do more to make a difference in the lives of young people caught up in the sex trafficking trade.
She now has a caseload of Xavier students who come to McGrath seeking help for issues like anxiety and depression. Townsel helped her select the McGrath placement and stays in touch with her and her McGrath supervisor on a regular basis. She's amazed at how much the faculty care about their students' success—such as how Townsel reaches out to her to make sure her internship is going okay and she's able to help her clients.
"He sincerely has so much compassion," she says.
Learn more about the Clinical Mental Health Counseling program at Xavier.