2021-2022 Performers
With an all-star season featuring innovators new and old, the Xavier University Music Series makes its triumphant return to fully in-person events. From NYC's all-female mariachi Flor De Toloache to renowned pianist Ivo Pogorelich, there's something in the 2021-2022 season for everyone.
Box Office:
Our box office provider, TicketLeap, allows for online purchasing, contactless ticket delivery, and simple check-in at events. If you would like to speak to a box office representative over the phone, please contact Polina Bespalko at (513) 745-3162, or
email the box office.
Directions and Parking: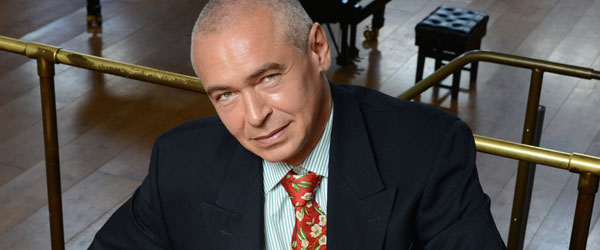 Ivo Pogorelich
Born in Belgrade in 1958, the son of a musician, Ivo Pogorelich started his musical education when he was seven, making, his solo concert debut at the very young age of 10. As an outstanding talent he continues his education in Moscow, where he spent the following ten years first attending the Central Special Music School, and then, studying at the P. I. Tchaikovsky Conservatory.
Performance Date: April 22, 2022
Artist Profile
Artist Website
Concert Program
Performer Interview
Get Tickets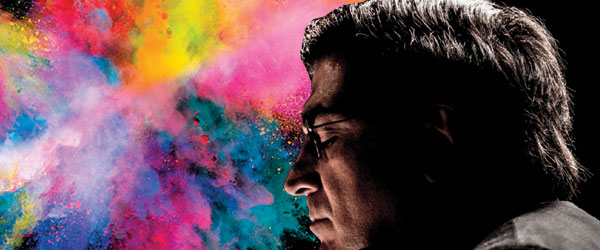 Sergei Babayan
The meditative focus and rare stillness of Armenian-American pianist Sergei Babayan's keyboard artistry prompted the Hamburger Abendblatt to liken him to "one of those Japanese calligraphers who contemplate the white page before them in silence until, at the exact right moment, their brush makes its instinctive, perfect sweep across the paper".
Sergei Babayan's appearance at the Xavier Music Series is sponsored by the Rockwern Charitable Foundation.
Performance Date: May 4, 2022
Artist Profile
Artist Website
Concert Program
Get Tickets
Past Events
---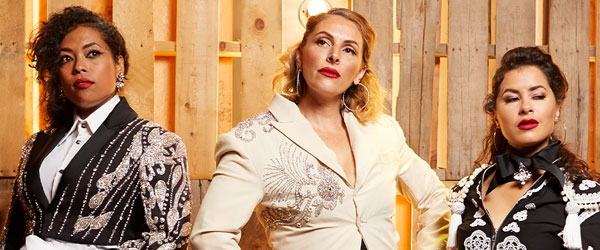 FLOR DE TOLOACHE
Latin GRAMMY Winners Flor de Toloache make New York City history as its' First and Only All­-Women Mariachi Group. Founded in 2008, Flor de Toloache is lead by singers Mireya I. Ramos & Shae Fiol.

Flor De Toloache's appearance at the Xavier Music Series is made possible thorugh the generous support of Xavier University's Women of Excellence Grant.
Performance Date: October 9, 2021
Artist Information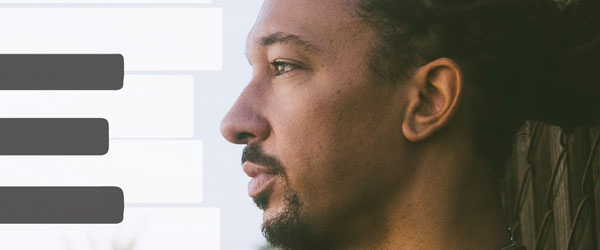 Gerald Clayton Trio
Featuring Matt Brewer & Marcus Gilmore
Six-time GRAMMY-nominated pianist, composer and band leader Gerald Clayton earned recent Recording Academy recognition for Happening: Live at the Village Vanguard, his debut release on Blue Note Records.
Performance Date: October 27, 2021
Artist Information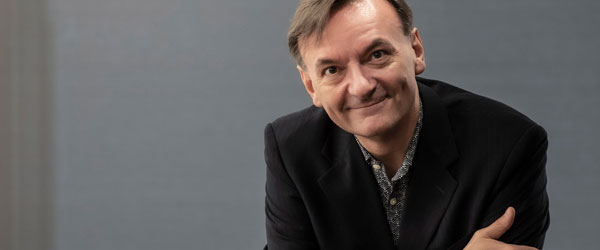 Stephen Hough
One of the most distinctive artists of his generation, Stephen Hough combines a distinguished career as a pianist with those of composer and writer.
Performance Date: Novemeber 11, 2021
Artist Information
Recital Program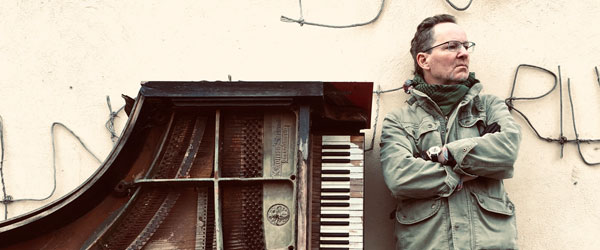 John Mortensen
John Mortensen is a leader in the international revival of historic improvisation. He is a Fulbright Global Scholar, author of The Pianist's Guide to Historic Improvisation and Improvising Fugue, and Professor of Piano at Cedarville University.
Performance Date: January 14, 2022
Artist Profile
Artist Website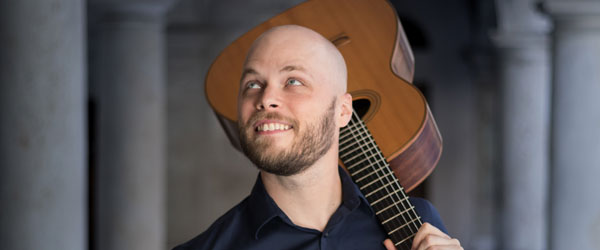 Johan Smith
Winner of the prestigious Guitar Foundation of America (GFA) Competition in 2019 and defined as the "Classical Guitar Revelation 2017" by the french magazine "Guitar Classique", Johan Smith has been invited to perform in renowned festivals, as concert and soloist, with orchestras such as the Budapest Symphony Orchestra, the Lausanne Chamber Orchestra, and the Verbier Festival Orchestra. He released his new album with Naxos in 2020, and is currently preparing for a tour that will see him perform in the United States, Canada, Mexico, China and at Carnegie Hall in New York.
Performance Date: March 19, 2022
Artist Profile
Concert Program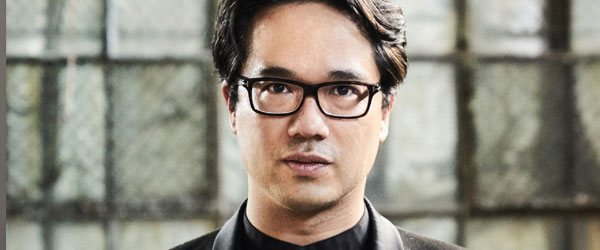 Zsolt Bognar
Known to many around the globe in musical and cultural circles, Mr. Bognár is host of the award-winning film series Living the Classical Life. As concert pianist, he frequently gives inspiring performances in North America, Europe, and Asia.
Zsolt Bognar's appearance at the Xavier Music Series is sponsored by the Donald Metz family.
Performance Rescheduled: March 30, 2022
Artist Profile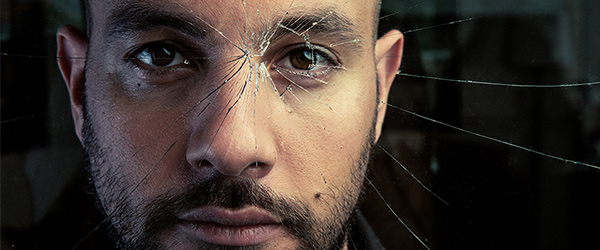 Shai Maestro
Shai Maestro (1987) is one of the most promising and talented pianists of his generation. Since his debut with his own trio in 2011, Shai has shaped a strong and unique personal identity and has portrayed an incredible musical fluidity, making Shai and his band one of the most powerful and harmonious groups in the jazz today.
Performance Date: April 9, 2022

Artist Profile
Artist Website