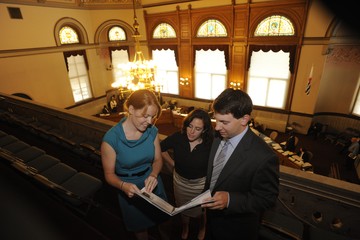 The goal of the Xavier Journal of Politics (XJOP) is to provide Xavier students with the opportunity to produce and share high quality research that makes a substantive contribution to the fields of Political Science, including American Politics, International Relations, Comparative Politics, Public Policy, and Political Theory.
Call for Papers
The Xavier Journal of Politics invites undergraduate students from any class or major to submit research papers or essays on topics of interest to students of political science, including American Politics, Comparative Politics, Political Economy, International Affairs, and Political Theory.
Submission Deadline: May 15, 2017. Details on Submission Requirements can be found here.