Mother's Day/Motherhood Quotes
Top 5 Best Mother's Day Quotes: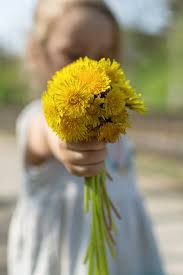 "The sweetest sounds to mortals given
Are heard in Mother, Home, and Heaven."
- William Goldsmith Brown
"A mother understands what a child does not say."
- Author Unknown
"I remember my mother's prayers and they have always followed me. They have clung to me all my life."
- Abraham Lincoln
"Mother is the name for God in the lips and hearts of little children."
- William Makepeace Thackeray
"Mothers hold their children's hands for a short while, but their hearts forever."
- Author Unknown
---
More Mother's Day Quotes:
"You don't really understand human nature unless you know why a child on a merry-go-round will wave at his parents every time around and why his parents will always wave back."
- William D. Tammeus
"Mother, the ribbons of your love are woven around my heart."
- Author Unknown
"Biology is the least of what makes someone a mother."
- Oprah Winfrey
"Motherhood is priced
Of God, at price no man may dare
To lessen or misunderstand."
- Helen Hunt Jackson
"A mom's hug lasts long after she lets go."
- Author Unknown
"Most mothers are instinctive philosophers."
- Harriet Beecher Stowe
"Before a day was over,
Home comes the rover,
For mother's kiss sweeter this
Than any other thing!"
- William Allingham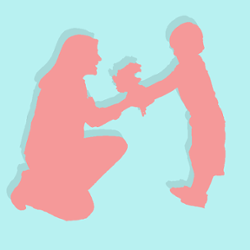 "There is no way to be a perfect mother, and a million ways to be a good one."
- Jill Churchill
"A mother is not a person to lean on, but a person to make leaning unnecessary."
- Dorothy Canfield Fisher
"A mother knows what her child's gone through, even if she didn't see it herself."
- Pramoedya Ananta Toer, Gadis Pantai
"Being a mother is an attitude, not a biological relation."
- Robert A. Heinlein, Have Space Suit – Will Travel
"To describe my mother would be to write about a hurricane in its perfect power. Or the climbing, falling colors of a rainbow."
- Maya Angelou, I Know Why The Caged Birds Sing
"A mother is always the beginning. She is how things begin."
- Amy Tan, The Bonesetter's Daughter
"Even as a small child, I understood that women had secrets, and that some of these were only to be told to daughters. In this way we were bound together for eternity."
- Alice Hoffman, The Dovekeepers
"A mother's love for her child is like nothing else in the world. It knows no law, no pity. It dares all things and crushes down remorselessly all that stands in its path."
- Agatha Christie
---

To provide feedback, please email: [email protected]
Jesuitresource.org is developed by The Center for Mission and Identity at Xavier University with support from the Conway Institute for Jesuit Education. Learn more about Jesuit Resource.
---