Mission Integration through Service Learning: Developing Men and Women for others through Advertising Education
Gennadi Gevorgyan, PhD
Mission Academy
Following the completion of the mission academy, I have begun integrating the insights I have uncovered into the content and structure of the classes I teach. I began this process with revising one of the upper-level advertising courses that communication students take in their final semester at Xavier University- Senior Seminar in Advertising Campaigns (COMM 439). A 3-credit senior-level course, Advertising Campaigns focuses on teaching students how to build full-fledged communication campaigns, from a strategy level concept development all the way to the production and media placement of advertisements. In this class, students work in teams, which function as mini advertising agencies. Consequently, while some students get involved in market analysis and audience research, others engage in media planning, strategy development, advertising production, and account management. Throughout this class, students work with real clients helping them develop and execute communication campaigns.
The learning objectives of COMM 439 involve:
Developing creative skills
Advancing media production skills
Mastering (market/consumer) data analysis principles
Getting hands-on experience in implementing communication campaigns
While the first three objectives can be adequately accomplished within a traditional classroom setting, the completion of the fourth objective requires an environment where students can work on "real" projects with actual clients trying to advance their businesses and organizations. In this environment, students would not only apply their theoretical skills and gain practical experience, but also realize the traceable results and far-reaching implications of their academic and professional undertakings.
In the past, most of the clients for COMM 439 consisted of local businesses and corporate entities. Based on the revised curriculum, future clients will be community partners comprised primarily of local nonprofit organizations with limited resources and staff. As a result, students will be able to concentrate on causes, which go beyond the traditional realm of advertising education, focused primarily on teaching students how to foster commercial benefits through branding, marketing, and sales. While the latter is certainly an important element of advertising curricula, I believe our students need and want to do more with their education. Furthermore, for this type of community partners, our students' contributions would be particularly noticeable and consequential. In addition, working with limited resources would enable students to think creatively and "outside the box".
I strongly believe throughout participation in this course, students will not only hone their advertising skills and get valuable practical experience, but also put into action the fundamentals of Xavier's Ignatian mission by assisting a nonprofit community partner in its contributions to positive social change. Below is the outline of the revised COMM 439:
Overview of conceptual frameworks and models in advertising (extensively covered in lower-level courses
Formation of student groups to function as (mini) advertising agencies
Identification and introduction of community partners to student groups
Analysis of community partners' communication problems and advertising goals
Inter-group competition for advertising accounts
Completion of advertising campaigns
Assistance to community partners in implementing the campaigns
Throughout the course, students will be evaluated with exams, in-class assignments, and the quality of their advertising campaigns. Assessment of student learning will be done in collaboration with community partners. The following are some of the criteria that will be used to assess the community engagement component of the class:
Exposure of students to the day-to-day operations of nonprofit work
Interaction of students on the organization's advertising needs and goals
Engagement of students into project-oriented assignments
Involvement of students into organizational meetings and team work
At the end of the course, I will explore possibilities for future collaborations with the community partner as well as for the community partner's engagement in student placement.

Encouraging eloquentia perfecta and ethical reflection:
Incorporating Jesuit principles into communication arts writing assignments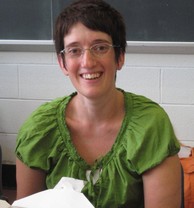 Wendy Maxian, PhD
Mentor: Christian End, PhD (Psychology)
The goal of this project was to encourage eloquentia perfecta among students in introductory communication arts classes by implementing assignments guided by Jesuit values. An important part of being an effective communicator is being a clear, concise writer. Student communicators at Xavier are also directed by five Jesuit principles: reflection, discernment, solidarity and kinship, service rooted in justice and love, and mission. The current project is an attempt to incorporate these values into writing assignments in introductory classes.
The two classes chosen were Principles of Strategic Communication (COMM 270) and Writing for the Media (COMM 206). COMM 270 is the first course many public relations and advertising majors take and COMM 206 is the introductory writing course required of all communication arts majors. Both classes present students with fundamental communication skills and introduce students to professional ethics. As many communication arts classes do, these two classes required a substantial amount of writing. Thus, these classes were chosen for this project.
Assignments that had been previously used were rewritten to emphasize the five Jesuit principles and to help students relate course material to the foundation of their education. Students' ethical reflection skills and perceptions of how the class was related to Jesuit principles were measured in a pretest-posttest, quasi-experimental design. Ideally, students' ethical development would increase and their perceptions of how the class related to Ignatian values would become more accurate. By implementing the writing assignments in two classes, comparisons of ethical development and perceptions can also be made.
Method
Procedures
At the end of the first week of the semester, after the introductory lecture, students were asked to complete the shortened version of the Defined Issues Test (DIT-2; Rest, Narvaez, Bebeau and Thoma, 1999) and to answer open-ended questions about their perceptions of the course. The DIT-2 was chosen because it measures ethical development. Students are presented with short scenarios and are asked to rate how much they considered several ethical questions designed to help them determine a proper course of action. Two scenarios were used in this project because they were relevant to the courses students were taking. The first scenario describes a reporter deciding to report a story (relevant to COMM 206) and the second describes a school board president deciding the course of action in relation to public opinion (relevant to COMM 270).
At the end of the semester, after completing the majority of the writing assignments, students completed the open-ended questions part of the posttest. During their final exam period, they completed the DIT2 part of the posttest. The open-ended questions follow:
Open-Ended Questions:
1) How do you think course relates to ethics? Are ethics a concern?
2) How does this class relate to society as a whole?
3) How will you apply skills you will learn in this class?
4) How is this class applicable to Xavier's Jesuit mission?
Stimuli
The stimuli for this project were writing assignment prompts designed to help students enact the Ignatian values of a Xavier education through their writing or their actions. In COMM 270, students completed a series of reflection papers after different class discussions. COMM 206 students were required to work on developing a writing portfolio for an on-campus client, to learn and write about another individual in the class, and to write a code of ethics to guide their work on all class assignments. More detailed descriptions are provided below.
IGNATIAN
PRINCIPLE
COMM 270
COMM 206
Reflection
Series of papers asking students to reflect upon different course topics incorporating the other Ignatian values
Completing writing assignments that incorporated the other Ignatian values
Discernment
Find one example of PR or advertising and explain why it is or is not ethical. Make connections to and properly cite your textbooks and course readings. (This prompt was assigned while the class examined industry codes of ethics. The goal was to have students apply those codes and principles to determine whether an example was ethical.)
Create a unique "Mediawriters" Code of Ethics--based upon ethical codes from major communication professions. Written as a class and used to guide future assignments.
Solidarity and Kinship
Are you represented in any modern advertising or PR? Do people look like you or act like you? Do they share similar values? What does it mean if advertising or PR does not accurately represent individuals? (This question was assigned during the discussion about stereotypes and audience segmentation.)
The "My New Friend" assignment paired students together to complete a series of assignments. Students interviewed, outlined stories about, and wrote a feature story about one another. They also critiqued the final feature story and whether it followed basic writing principles. The goal was to help students learn about each other, to apply class concepts, and to reflect upon the experience.
Service Rooted in Justice
Thinking about research perspectives and methods we discussed in class this week, answer the following questions: (1) Which of these perspectives are most effective at helping strategic communicators at understanding their audiences? (2) Which can be easily misinterpreted? (3) How can they be used to fix a poor strategic communications decision? (This prompt was assigned during class lectures relating to research.)
To develop a writing portfolio for an on-campus client. Students completed a variety of writing assignments for the client. Ideally, the client can then use the final versions of the assignments as a way to promote themselves within the Xavier community.
Mission
How can strategic communication serve others and be of benefit to American society? (This prompt was assigned at the end of the semester after students discussed their final papers with each other.)
To develop a writing portfolio for an on-campus client. Students completed a variety of writing assignments for the client.
---
Teaching to the Mission: Incorporating the Examen into Ethical Decision Making in a Professional Context
Gwyneth Mellinger, PhD, Communication Arts
Mentor: Trudelle Thomas, PhD, English
All public relations and advertising majors are required to take COMM 477 Strategic Communication Ethics and Society, a course in which students contemplate the ethical responsibilities of being persuasive communicators. In PR and advertising, communication has an agenda, usually in service of a client or employer. Though PR and advertising professionals are obligated to communicate truthfully, there are times when a client or employer's self-interest creates ethical conflicts for the professionals they employ. For that reason, we devote a semester to exploring ethical principles that will guide future professionals in ethical decision making and to discussing the professional values and loyalties that influence choices in this work.
I use a textbook - Christians, Clifford G., et al., Media Ethics: Cases and Moral Reasoning. 9th ed. (Allyn and Bacon, 2012) - that provides the "Potter Box Model of Moral Reasoning" as a tool for making ethical decisions prior to action; however, there was no tool for evaluation of outcomes after action had been taken, as part of ongoing reflection and discernment. The Ignatian Examen appeared to provide the missing piece, and I developed an assignment that required students to craft a Daily Examen for the job they imagined themselves doing after graduation.
Students loved the exercise. One student who was working part time as an account-based marketer, through which she created campaigns to be marketed directly to consumers based on their IP addresses, wrote me this note: "I wanted to let you know that I presented my examen to the ABM team at work and they loved the assignment so much that they are all taking the time to go through the process as well. I truly enjoyed the assignment and not only find it valuable for the class but for actual everyday work life."
That was the goal. Below are the assignment distributed to the students and the Examen and essay developed by the student working in account-based marketing.
The Assignment:
Our focus this semester is ethical decision making within professional communication contexts. To that end we've used the Potter Box method of moral reasoning, which asks us to resolve ethical quandaries by applying values, ethical principles, and loyalties. For the third critical analysis essay we each will develop an additional tool, an Ignatian Examen that we, as professional communicators, might use to heighten our ethical consciousness.
Jesuitresource.org defines the Examen as "a method of prayer that Ignatius of Loyola taught in his Spiritual Exercises. He considered it the most important thing a person could do each day." The Examen's specific usefulness to professional communicators is in its potential for embedding self-examination into our ongoing, daily ethical process. Whereas the Potter Box asks us to reflect and contemplate prior to a specific action (analogous to the Ignatian process of discernment), we engage the Examen after we act or at the end of the day, reviewing and reflecting upon our moral choices and their impact on others, the world around us, our profession, etc. By routinely using a professional communicator's Examen, we would strengthen our faithfulness to our ethical commitment and approach our work each day with greater consciousness of the ethical dimensions of our professional decisions.
Please review the entry on Examen on jesuitresource.org, where you will find examples of daily and annual Examen and those already adapted for parents, managers, diversity, and ecology. You will notice that there are five sections to the Examen: thanksgiving, petition, review, response, and the look ahead. You also will notice that an Examen is commonly framed as a prayer. If you are uncomfortable engaging this project within the framework of a prayer, you do not need to incorporate a religious dimension. It also may be useful to read the entry on discernment.
Next, imagine yourself as a decision maker in the communication profession of your choice. As I fully expect each of you to realize your ambitions, please feel free to envision yourself five or ten years into a career. Reflect on the content of this course and others in your major and think about the kinds of ethical quandaries you might confront in your dream job. This will be determined not only by your job title and the work you do, but also by the people you work with, the people you work for, the clients you have, the demands of your industry, and so forth. Although we are laying the foundation for a self-reflective process, the values, ethical principles, and loyalties we've encountered in the Potter Box should inform your thinking.
Next draft a set of Examen guidelines, which should be a page long. Then write an essay explaining why you crafted the Examen as you did. Specifically, what are the ethical issues you expect to confront and who are the stakeholders?
One Student's Response: Her Examen and Essay
Examen for Account-based Marketing Specialist[1]
Thanksgiving:
I am grateful to have a job that I enjoy. Every day I am given the opportunity to collaborate and support a wonderful group of people.
Petition:
Before I review my day, I ask for honesty in my response that I did all possible to make this a productive work day.
Review:
Did I wake up with an enthusiastic and positive outlook on my life?
Did I take the opportunity to learn something new about my field of work?
Did I actively work to complete projects?
Did I take the time to review not only my work, but also my teammates' work?
Was I openly collaborative with teammates?
Did I take critique with grace and open my mind to all suggestions?
Did I assume that all whom I encountered were well intentioned?
How did I respond to challenges and frustration?
Did I take the opportunity to share my ideas and opinions?
Did I take a moment to break and breathe?
Did I do all that was possible to be helpful and productive in the workplace?
Response:
Do the responses highlight my strengths and weaknesses?
Do any responses lead to the thought of change in how I work?
Looking Ahead:
What changes will I make to ensure effectiveness and happiness in the work place?
The Examen for Account-based Marketing Specialist is an adapted version of the Jesuit Daily Examen for Parents. It explores the five points of thanksgiving, petition, review, response and looking ahead in the account-based marketing industry. It gives the opportunity for an account-based marketing specialist to reflect on his/her workday. The main focus of this Examen is to offer reflection of collaboration, productivity and above all, happiness in every day work life. Overall, an account-based marketing specialist will take the time to value collaboration, transparency, and strong relationships. He/she will be loyal to the company and its targeted accounts, and abide by Aristotle's golden mean ethical principle.
An account-based marketing specialist is faced with the task of creating campaigns targeted at specific companies, chosen by the sales team as "must win." Due to the necessity of working with others, an account-based marketing specialist must value collaboration, transparency, and strong relationships. Every day the specialist is in charge of viewing not only his/her work but also the work of his/her teammates. He/she must consistently be available to act as an advisor and facilitator to the account-based marketing team. When there are concerns or barriers to project completion, one must identify and resolve issues, mediate between parties and generally help to clear away the obstacles to success. It is important to collaborate with the team, be transparent about ideas and opinions, and build strong relationships so that each person is comfortable with working with one another. These values will then transfer into the campaigns that are being built and will ultimately create a better-designed path to success.
An account-based marketing specialist must be loyal to the company he/she is working for and its targeted accounts. The goal of an account-based marketer is to attract the loyalty and advocacy of "must win" accounts through directly targeted campaigns. All campaigns that are run must be in accordance with all of the company guidelines and abide by company playbooks/recipes of execution. This is why the value of collaboration is so important. The more people who review a campaign, the less likely it is to have a mistake. Not following company guidelines could lead to misrepresentation of the company and hurt the overall brand. Due to each campaign being specifically targeted (i.e. it is created for one specific company and targeted to them by IP address), the specialist must also be loyal to the targeted accounts. The campaigns are not just made in one day. Each one requires thorough research of the account it is targeting so that it is sure to resonate and make an impact. Being loyal to the account means taking time to know exactly what the account is looking for and then creating a campaign that highlights that what it is looking for can be found at this company. In this industry, it is not enough to just be loyal to the company one is working for, but he/she must also be loyal to those they are approaching.
Lastly, an account-based marketing specialist will abide by the ethical principle Aristotle's golden mean. It is always possible to do too much or to do too little. In the case of collaborating, it is important to have a middle way. It is easy to become caught up in one's own ideas instead of listening to others. One must find a middle when it comes to working as a team. The reflection process becomes important because it gives time to review whether or not what is going on is working. It is important to listen to all of the people on the team after inputting one's own opinion. It is harder to then open one's mind to others ideas when they are not actively listening what others are saying. A middle ground must be determined so that working as a team is an easy process. This means not one person is always in control, it is an overall team effort with constant communication and collaboration. Remembering that it is possible to do too much or do too little is important to create a path of success.
In conclusion, the Examen for Account-based Marketing Specialist offers a way to reflect on the overall productivity in the workday. It is important to start the day with the reminder that not every person has the same opportunities one may have. It is also important to end the day with a reflection of how things could have been done better. The Examen focuses on happiness and productivity because happiness leads to productivity and positive thinking leads to happiness. This Examen gives one the opportunity to decide whether or not the daily routine is working for him/her. It also gives the opportunity for him/her to figure out how to change the routine to create a better overall work life experience.
[1] Adapted from Greg Carpinello, "A Daily Examen for Parents," jesuitresource.org, http://www.xavier.edu/jesuitresource/jesuit-a-z/Examen-for-Parents.cfm.
Turning Discernment Inward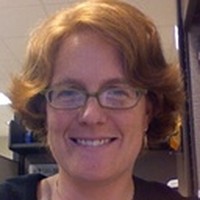 Dr. Jessalynn Strauss, Ph.D.
Mentor: Dr. Rashmi Assudani, Ph.D. (Management)
Miscommunications occur frequently in our complex, multi-media world. One of the important functions of a public relations practitioner is to identify potential for miscommunication and attempt to address and rectify what can be a very detrimental situation. As an educator of future PR practitioners, I spend a great deal of time training students to recognize these mistakes in communication, analyze and research them, and figure out how to rectify them.
Communication is a complicated process. Lasswell (1948) defined communication as "who says what to whom in which channel with what effect" (emphasis added). The complicated nature of humans as communicators often complicates this process, as does the recent explosion of new computer-mediated channels by which communication can take place. Quite simply, it is difficult to effectively communicate a message from one party to another and have the recipient process the message in the way that was intended by the sender.
Public relations attempts to improve this process in several ways. PR functions best by identifying specific groups of people with some common characteristic, known as publics, to whom a company or organization might communicate its messages. Narrowing the "whom" in Lasswell's model allows the sender to tailor a message based on the public's relationship to the organization and its stake in the organization's success.
Public relations practitioners also employ research to best understand the public and design messages that would have the best effect its members. Tools like surveys and focus groups can aide practitioners in more effectively communicating with important publics. Students of public relations learn how to design research questions and research instruments that will help them collect the information they need to communicate effectively.
Above all, public relations is strategic. Practitioners use persuasive strategies that they feel will be most effective in convincing a public to become aware, change an attitude, or enact a behavior. Public relations involves a strategic planning process through which persuasive strategies are supplemented by detailed instructions on how to enact these strategies, which are known as tactics. Strategies and tactics are best when informed by the type of research previously mentioned.
I find that students learn better when given concrete, real-world examples of communication to work with rather than some sort of fabricated example. So when I saw the reaction to the university's attempts to communicate the new financial plan to the faculty, I thought that this might be a great example to use with my students.
I thought this example to be especially appropriate given the importance of discernment and reflection in the Ignatian pedagogy. These principles connect very closely with my personal values. They align with my perspective as an academic and a seeker of truth that we must question everything in order to truly have conviction in our beliefs. It is in the spirit of those two principles that the project presented here was undertaken.

Method
1. A junior-level public relations class was briefed about the University's recent communication to faculty regarding the draft financial plan.
2. Class members examined emails sent to faculty regarding this matter.
3. The class discussed potential benefits of research to inform future practice.
4. Members joined one of five teams to work on:
1. Evaluation and critique of the existing messages
2. A survey to be sent to faculty to gather more information/feedback
3. A questioning route for a focus group to be held with faculty members
4. Strategies/key messages to be used in future communication
5. Possible future communication tactics
Results
The five teams identified above presented the following results:
CRITIQUE OF MESSAGES
Timing of initial email (Friday of Spring Break) seemed designed to "hide" announcement
"Do Not Reply" in email's from-address suggested that feedback was unwelcome
Tone of email may have come across as condescending and impersonal
Although email came from Fr. Graham, he would not be present at scheduled forums
Jargon (UPRC, FY14) was inaccessible and unclear to audience
FURTHER RESEARCH NEEDED
Qualitative and quantitative research should be used to answer the question, "How could Xavier better communicate these changes to faculty?"
Focus groups could allow for a deeper understanding of how faculty view these changes and their role at Xavier
Survey could address issues such as faculty perceptions of proposed changes and preferred methods of communication on important issues (e-mail, forums, etc.)
SUGGESTED STRATEGIES AND TACTICS
Key messages
Faculty involvement is encouraged
Faculty input is valued and considered
Strategies
Provide clear information to faculty
Increase faculty input throughout process
Communication tactics
Enable online feedback loop
Faculty teach during forum times
Avoid lengthy email communication
Make communication more personal

Conclusion
Students in this class responded very positively to the opportunity to offer feedback and critique of the university's communication with faculty. Students utilized traditional public relations techniques such as the analysis of communication messages and the use of both qualitative and quantitative research to better understand message recipients, generating ideas for improving the quality and effectiveness of communication between the university and members of the faculty. Their success in generating alternative methods of communication based on strategic planning principles suggests that the university would be well-served to employ such methods in future communication and supports a notion that traditional Ignatian principles of discernment and reflection are valuable at every level of the university.


 
Carrying out the Jesuit mission in Comm 101: Developing students of "Competence, Conscience and Compassion."
Jennifer Jervis Tighe, M.A.
Mentor: Cecile Walsh, MSN, RN, CNS (Nursing)
In every course offered at Xavier, faculty strive to incorporate the principles of Jesuit Education. The Ignatian Mentoring Program offers a guided opportunity for faculty to dialogue about just how these principles fit in a concrete way in course curriculums. The following application is an outgrowth of that dialogue.
Course of Application: Comm 101: Oral Communication
Comm 101 provides a broad understanding of theoretical principles and application of oral communication skills necessary to communicate effectively in a society where interaction is an integral part of our lives. Learning to speak on critical issues and critical listening skills are a key component of this course.
The Mission-Driven Teaching Component:
Students were required to conduct a "Listening Report." This assignment required students to attend one of the "Vision of Hope" guest lectures offered in the spring semester of 2006. The student provided a written critique of the speaker using criteria for effective oral communication. The student analyzed the speaker's ability to adapt to the audience, their ability to address issues of diversity, and the speaker's ability to communicate a diverse perspective that increased the student's understanding of a critical issue such as human rights, non-violence, or democratic world order (the three topics slated for the spring discussions). The student also gave a personal response to the "Vision of Hope" video created by Ben Urmston, S.J., Director of Peace and Justice Programs, that was shown at the beginning of the lecture.
In addition to the written report, the students shared an impromptu summary of their findings in class. While the listening report assignment is not particularly novel, the application to the Xavier Peace and Justice Series lectures is a new approach for this assignment.
The goal of this particular assignment was to expose students to core values and ethical issues they have not considered before. The three viewpoints stated above provided a broad perspective on these issues which support the Jesuit principle of offering a broad-based comprehensive liberal education. By attending a lecture focused on peace and justice issues, students had an opportunity to consider acting socially responsible regarding future choices as they become citizens in a society that is not only global but continuously changing.
Connection to ignatian pedagogy
There are a number of key components of Jesuit pedagogy that dovetail nicely with this course assignment. Below is the application of each element to the Listening Report project.
Facilitating a student's understanding of information in a personally-relevant and personally-appropriated manner: I believe that it is important for faculty to encourage students to experience guest speakers brought to campus. Speakers such as those in the "Vision of Hope" series with its focus on peace and justice provided very thought provoking messages. The "Ethics/Religion and Society Series" lecture series is another possible application for this assignment. The students held an informal discussion after each lecture to share how the speaker's message affected them. Sharing their experience in an impromptu format teaches students how to dialogue with other peers and faculty.
Use clear and specific evaluation methods: Students were taught to analyse a speaker's effectiveness on the basis of five criteria: Content; Audience Adaptation; Organization; Wording; Delivery. They critiqued a variety of student speeches to develop an understanding of what leads to effective public speaking. They also used a 5 point rating system to quantify their analysis. The combination of qualitative and quantitative analysis gave students an introductory exposure to two different ways to measure speaker effectiveness.
Emphasizes eloquentia perfecta: Speaking and writing excellence is a key component of Jesuit pedagogy. I believe students who develop a strong understanding of communication effectiveness can increase their ability to improve their own oral communication. Observing other speakers and critically observing their effectiveness increases a student's ability to become a competent speaker.
Encourages students to decide what is truly good for themselves and society through a process of discernment. This assignment gave students an opportunity to ponder different issues of social justice. By listening to the message of a guest lecturer, they had the opportunity to extensively process the critical issue presented by the speaker. They also expressed the degree to which they agreed and/or disagreed with the speaker. Learning how to communicate their values, and opinions regarding ethical issues further prepared students to process critical issues in other classes. The major assignments for this course require students to speak on critical issues.
Results
Eighteen students attended a "Vision of Hope" lecture. Each student attended the lecture and wrote a 4 page paper analyzing the speaker and the experience. Criteria for rating the speaker included analyzing the speaker's content, organization, wording, delivery, and ability to adapt to the audience. Students identified specific observable behaviors that supported their conclusions and they used course concepts to support their opinions.
Listening report results:
Scale 1 = poor/did not meet any of the requirements for this category;
2 = below average; 3 = average; 4 = good; 5 = excellent.
Speaker: Joseph Wronka - Human Rights
Content: avg = 3.9
Audience Adaptation: avg. = 3.3
Organization: avg. = 4.6
Wording: avg. 3.6
Delivery: avg. 3.3
Overall: avg. 3.5
Speaker: Alice Gerdemen C.D.P. - Non-violence
Content: avg = 4
Audience Adaptation: avg. = 4
Organization: avg. = 4.6
Wording: avg. 4.6
Delivery: avg. 4.6
Overall: avg. 4.5
Speaker: David Oughton - Democratic World Order
Content: avg = 3.9
Audience Adaptation: avg. = 3.3
Organization: avg. = 4.6
Wording: avg. 3.6
Delivery: avg. 3.3
Overall: avg. 4
Qualitative results:
in-class discussion:
After rating the speakers, students attending each lecture were part of an in-class dialogue where the speakers were informally critiqued. Students who did not attend that particular session were able to hear their classmate's experience and compare their experience as well as learn about the other speakers.
Most Memorable Student Impressions:
Only two students attended the lecture by Joseph Wronka regarding human rights due to the lecture being 2 days into the semester. Both students felt that while the message was valuable, the organization and use of visual aids hindered the delivery of the message.
Many students were impressed to learn of the widespread efforts of people to improve our society by reducing the use of violence as a means to achieving peace. Most memorable for students was Alice Gerdeman's recounting of people dying on death row in a given day and the need for non-violent solutions. According to the students, both speakers in the session on non-violence provided clear definitive ideas on how to improve our society by finding non-violent alternatives.
David Oughton's perspective on democratic world order led to an in depth discussion regarding the likelihood of his ideas coming to fruition and the right of each person to share their ideas publicly regardless of whether or not others agree. Interestingly, students gave this speaker an overall higher rating regardless of delivery style and wording scores. They felt while this speaker was challenging to follow due to lack of visual aids to enhance his message, his content was interesting and well-organized.
Students felt that attending the session was worthwhile. They also believed that in some cases speakers were organized and spoke with clarity while other speakers did not give enough background information for students to "catch on."
Expanding the Use of This Educational Component in the Classroom:
In an effort to enhance student learning and to achieve long term effects of this learning component in the classroom, I chose to invest the stipend from the Ignatian Mentoring Program in creating a video archive of Dr. William Turner's keynote address to the Appalachian Studies Association at their most recent annual conference. Dr. Turner, Associate Provost for Multicultural Affairs for the University of Kentucky, is the great-grandson of an African American coal miner from Lynch, Kentucky. This keynote address focused on a unique perspective regarding African American Appalachian culture. Dr. Turner is an outstanding, credible speaker. By studying this keynote speech, students of oral communication will have the opportunity to learn about a diverse group of people and critically analyse his message in the classroom. This address would not have been taped if it were not for the funds from this program and the assistance of a Xavier student videographer who was also a student in the oral communication class.
Summary:
The intended goals of this course component have been achieved. Students met the academic challenge of applying critical listening skills by using systematic, analytical and qualitative methods of critiquing speakers. By attending the "Vision of Hope" lectures, students had the opportunity to pay special attention to the values, ethics, and morals of speakers who care deeply about the poor and socially marginalized. This project holistically focused on exposing students to the needs of our times and challenging them to increase their understanding of how they may communicate publicly regarding important critical issues. I believe this comprehensive application of critical listening techniques and analysis has given students insight into how to contribute to the betterment of our rapidly changing and diverse society.
Further implications:
My intent is to require oral communication students in the fall of 2006 to attend a lecture that is part of the Ethics/Religion and Society Series. I believe the dialogue and analysis of speaker effectiveness surrounding key moral and ethical issues will continue to prepare students (in the words of Fr. Graham) "intellectually, morally and spiritually, with rigor and compassion, toward a life of solidarity, service and success." This dialogue will create continuity for students who are attending the lectures for other classes such as philosophy and theology. A cross- disciplinary approach to exposing students to critical moral and ethical issues will further Ignatian pedagogy in the classroom.
Discernment: Debate and the Process of Attitude Change Persuasion (Comm 264)
Thomas Wagner, Ph.D.
Mentor: Margaret King, Ph.D. (Nursing)
Course Objectives
The primary goal of this course is to provide students with a solid grounding in theories, principles, and strategies of persuasion. Students will gain familiarity with findings from empirical investigations on persuasion, social influence, and compliance gaining.
Learn how to analyze, respond to, and generate persuasive messages.
Gain an understanding of strategies and techniques of persuasion in a variety of contexts including law, politics, business, religion, and advertising.
Think reflexively about persuasive communication situations and apply theory to these situations.
Develop proficiency in the practical application of persuasion theories.
Connecting Jesuit principles to persuasion
My teaching goal was to help students recognize the link between Jesuit principles and the theories covered in my persuasion class. Persuasion is attitude change and the Jesuit practice of discernment can contribute to the way people make this change. In the persuasion course, we learn: what attitudes are, how they form, how they change, theories of attitude change, and the practical application of these theories through debate. The debate assignment in this course was an excellent opportunity for the students to examine how discernment is part of the process of their attitude change.
Discernment: Debate and the process of Attitude Change
Attitude change is complex, and the practice of discernment is part of this process. Discernment goes beyond evaluating the pros and cons of an issue and looking into one's own feelings. Assessing the merits of the possible outcomes from a choice and considering one's emotions are part of the practice of discernment. In doing so, one's spirit contributes to making a good decision.
Debate Assignment
Persuasion
Dr. Wagner
Debate Assignment
Learning the Practice of Discernment
As students at a Jesuit university, you are already familiar with the exercise of making good choices in your life. Making good choices requires discernment.
Discernment: "the process of making choices when the option is not between good and evil, but between several possible courses of action, all of which are potentially good"
(Mooney, 2004, p.6)
Goal of the debates:
1. Evaluate the arguments for issues using evidence and conviction.
2. Practice inoculation theory.
3. Practice the behaviors associated with good credibility.
4. Follow the guidelines/requirements for the debate.
5. Actively listen to the arguments for the issues debated.
6. Practice discernment for all issues to determine your attitude.
7. Reflect on changes to your attitudes in writing.
Guidelines:
3 minutes - Affirmative Constructive
1 minute - Negative Cross X
3 minutes - Negative Constructive
1 minutes - Affirmative Cross X
3 minutes - Affirmative Constructive
1 minute - Negative Cross X
3 minutes - Negative Constructive
1 minutes - Affirmative Cross X
2 minutes - Negative Rebuttal
2 minutes - Affirmative Rebuttal
2 minutes - Negative Rebuttal
2 minutes - Affirmative Rebuttal

Total: 24 minutes.
Remember, the affirmative is the one seeking change from convention. The negative always has presumption.
Reference
Mooney, D. K. (2004). Do you walk Ignatian? Ignatian Programs/ Mission and Ministry,
Cincinnati, OH.
Reflecting on the Mission of Social Justice in the Research Process
Andrew Zolides, Ph.D.
Mentor: Martin Madar, Ph.D. (Theology)
Course of Application: Comm 489 – Digital Media Senior Seminar
This capstone course for the Digital Media Major is meant as an opportunity for students to generate new, personal projects that utilize the skills and knowledge they have acquired in the rest of their courses. The projects produced demonstrate what students have learned and what they are capable of with a degree in Digital Media. Specifically, students craft projects exemplifying their ability to analyze artifacts, research issues, and produce content all relating to the general field of Digital Media.
Learning outcomes/goals:
Upon completing this course, students should be able to:
Conduct research about a particular issue, platform, and/or technology related to digital media;
Analyze the context and situation surrounding that topic including information about distribution, economics, historical context, social impact, political importance, etc.;
Make unique contributions to ongoing academic conversations and research, primarily by analyzing case studies that have yet to be explained and inserting them into larger discourses;
Create digital media artifacts that help demonstrate your knowledge and skills as a digital media scholar and present your work in engaging ways
Mission-Driven Teaching Component
As one of Xavier's newest majors, Digital Media students often see themselves on the cutting edge of important issues facing our world. While students succeeding in many aspects, internal reviews of the program led faculty to conclude that one of the major's SLO was coming up short: connection to the CORE. Thus I proposed that integrating Ignatian Pedagogy, focusing specifically on Jesuit principles of discernment and social justice, could help better address this SLO while also meeting Xavier's mission and cura personalis.
In order to help address the SLO of connecting the major to the CORE through integration of Ignatian Pedagogy, I added a component to the course specifically addressing Digital Media Ethics. Students read from the book Digital Media Ethics (Chess, 2009) focused particularly on various general approaches to ethical concerns including utilitarianism, deontology, virtue ethics, feminist ethics, and more. Class discussion centered around how digital media producers, corporations, and organizations ought to reflect on the issues of today like surveillance, privacy, media literacy, hate speech, harassment, content moderation, and much more.
Implementation
The course succeeded in integrating Ignatian pedagogy in order to help achieve the SLO of connecting to the Xavier CORE and cura personalis more broadly. This occurred in two primary ways: in-class ethical discussion and research reflection on social justice.
Our in-class discussion of digital media ethics built strongly on the students' remembrance and experience of taking Introduction to Philosophy as part of the CORE, for most students roughly 3 years ago. This required a fair bit of personal reflection on the part of students in order to simply remember what was discussed in those classes and how those lessons impacted their work in the Digital Media major. In turn this helped achieve the difficult SLO of connection to the CORE while also participating in the Jesuit principles of discernment and social justice.
The next step was encouraged students to specifically use these ethical frameworks and considerations in their individual capstone research projects. Students chose their own topics of interest, and almost all considered the ethical stakes involved. Topics included issues like the benefits/risks of going viral online, the impact of digital applications on the landscape of gambling and sports betting, the generational gaps and issues of false presentation on social networks like TikTok, representations of virginity and sexuality on digital platforms, and many more. As one can tell from these brief topics, ethical considerations were often at the forefront of those questions.
Results
In general, I feel students succeeded in being reflective and open not only about the ethical issues surrounding digital media more broadly and their topics specifically, but I also saw a marked increase in openness among students to reflect on their own struggles with writing and researching. Questions of ethics ended up opening up discussions to students own discernment about the process of writing. Indeed, the class became not only a workshop for generating research projects, but a space for open reflecting and connecting with fellow students.
The major takeaway from this project for me is how I can best integrate these principles into a variety of classes to better create spaces of belonging and honesty for ethical and justice-based discussions. One of the advantages of doing such work with a Senior Seminar is that the students had a stronger foundation of trust and comfort with me as the instructor and with each other as well. A challenge I see in implementing this in other classes is dealing starting from a less firm foundation of trust and belonging. Here, I believe, is where the Ignatian values pair well with my work in the Diversity and Inclusion Academy to create these open spaces for discussion, opinionated argumentation, and personal reflection for all people.
Student Reflections
CS
March 24, 2006
As a product of a Catholic education, I have been taught that there are right choices and wrong ones. If I looked hard enough at any situation, I would find the good and the evil. As I got older, I began to see gray in the decisions that faced me. As a result of the steroid debate in class, I now see gray, where I once saw black and white.
The negative side of the debate maintained that steroids should not be legalized. They argued about the safety of steroids: they are dangerous, can cause organ damage, cancer and tumors. They also stressed a love of the game and how young people would feel the need to start using steroids at a young age to be able to compete in the pros. Perhaps the negative side's most telling argument was that a supposed "82 percent" of fans think that steroid usage should be eliminated. All of these points were very well-described. The affirmative side, which argued for the legalization of steroids, argued that these very fans that claimed to wish away steroid usage do not come to games to watch mediocre plays: they want home runs, big touchdowns and slam dunks. I believe the affirmative position's most influential argument was when they compared the use of steroids to the use of alcohol and tobacco. These two drugs which are just as harmful, if not more so than steroids, are perfectly legal. So why not legalize steroids?
It was at this point that I really began to consider why steroids are not legal. If people argue it is for the health of the players, then why are tobacco and alcohol legal? Athletes consume plenty of these two elements and no one seems to care. If it is the athlete's health we are worried about, then why just their health? What about the millions of other innocent Americans who suffer as a result of legal drugs? The affirmative side raised the point that it is the athletes' free will to determine whether or not they want to consume such drugs. If certain players were not comfortable using steroids, they would not have to take them. This argument was very effective, and made me realize that I have a problem with why certain drugs are legal and some illegal when all appear to be just as harmful.
Therefore, I believe that the debate on steroid usage changed my opinion of one from an absolute "NO" for legalization of steroids to a "maybe". After all, if you are going to make other drugs that are just as harmful to the American public (not just sports figures) legal, then why stop there? If safety is going to be used as an argument, then all drugs need to be illegal, because they can all harm our bodies and our "love of the game". This debate effectively raised the issue of discernment for me. I feel that there is not a morally right answer in this case, and I can now see the benefits of both sides. As a result, I find myself deep in the familiar gray matter, instead of my previous black and white.
JR
March 22, 2006
All of the debates brought up relevant arguments and reasoning to back their position, which allowed me to think about these issues in ways I never had when forming my initial attitude. Out of all of the debates, the steroids debate forced me to critically analyze and call into question the attitude I held prior to hearing the affirmative and negative arguments. Listening to the affirmative arguments, many of the issues that were brought up had merit and were ones I had never considered before. Some of the most persuasive arguments in favor of legalizing steroids were the legalization of other drugs such as tobacco and alcohol, which are arguably just as harmful to people as steroids. It was stressed that steroids are not going to make someone without any talent or skill one of the greatest players, but is simply a means of enhancing the natural talent of an athlete or individual. Prior to hearing this debate, my attitude was completely in support of banning the use of steroids, but, after listening to the arguments of the affirmative side, I begin to consider the reasons for possible legalization.
The negative also had arguments that deserved merit and supported my attitude going into the debate. The arguments that helped strengthen my existing attitude were: steroid use with younger athletes and the current legalization for medical purposes. The issue of fairness was one of the arguments I used to oppose the use of steroids, especially in athletics, but the affirmative was able to respond with a counterargument that was just as credible in defending that it leveled the playing field which makes things fairer. Although I don't think I would completely side with the legalization of steroids, my attitude is weaker and less absolute in condemning their use. The arguments of both sides caused me to reevaluate my position on the issue of steroids. I now can see the merit of both arguments, instead of standing firmly in opposition to their use for any reason other than for certain medical purposes. My attitude was based purely on the little bits of information I had heard, which usually stressed the negative aspects of steroids use causing me to adopt that position. I had never weighed the pros and cons of the issue in depth, which may have been why I was so influenced by the affirmatives arguments in support of their legalization that were new to me. Their use of comparative arguments by the affirmative, such as the use of plastic surgery and other personal enhancement techniques used in society, made it difficult to discern between which side of the debate was right or wrong.
Discernment is defined as "the act or process of exhibiting keen insight and good judgment." After hearing this debate, it is much harder to discern which position is better or holds more merit. It is not a question of one being right or wrong, but rather, a matter of one holding more personal value than the other. If I had to discern between the two opposing arguments and form an attitude based on what I thought was important, I would have to stay with my initial opposing attitude towards steroid use. Although I see merit in the arguments presented in support of legalizing steroids, I also value the very nature of sports and heroism that it creates in our society. The legalization of enhancement drugs would undermine and threaten the very nature of sports and competition that is so important.
---

To provide feedback, please email: jesuitresource@xavier.edu
Jesuitresource.org is developed by The Center for Mission and Identity at Xavier University with support from the Conway Institute for Jesuit Education. Learn more about Jesuit Resource.
---