Accounting
Quick Links:
Self-Knowledge and Reflection in the MBA Accounting Classroom

Ethical Decision Making: A Reflection and Application in Multiple Financial Accounting Dilemmas

R. Cameron Cockrell, Assistant Professor, Accounting.
Mentor, Dr. Adam Bange, Chemisrty

Acknowledgement: I would like to thank Dr. Adam Bange in Chemistry for his direction throughout the Ignatian Mentoring Program. His insight guided much of how I implemented my ideas in the classroom. I am most grateful for his mentorship on this project.

Background

Although I did not begin working on this project until the current academic year, in many ways, the process began three and a half years ago. During that time, I was preparing to interview at Xavier. As I familiarized myself with the University, and spoke with some of the faculty members to gain a better sense of what XU was all about, I was struck by the degree of alignment between my teaching philosophy and the mission and vision of Xavier. A closer evaluation and study of the language used in those statements emphasized that where there were differences, they were slight. Within those statements, the University seemed to use slightly different words to convey similar, albeit subtly different, ideals to those of my personal philosophy. It became clear that these subtle yet important differences were rooted in Ignatian Spirituality. It is against this backdrop that I began thinking about how to bring more of the Ignatian philosophy into a Principles of Financial Accounting classroom.

The Old Assignment

In the past, I assigned my sections of Principles of Financial Accounting (ACCT 200) to write an open-ended essay about ethics that would be due on the date of the final exam. Their guidance was to think about, and write down, what ethics means to them. From there I asked them how they believe ethics is applied to business and accounting. Finally, I asked them if they believed that they were living by their own rules, and if there were times that they had violated their own ethical standards. The idea behind this essay was to give students an opportunity to think critically about ethical issues and express their views on them. When analyzing areas where I thought the assignment could be improved, I identified weaknesses in the loose structure and lack of open class discussion. These weaknesses provided an opportunity to strengthen the assignment while aligning it with Ignatian ideals.

The New Assignment

In thinking about how to improve the assignment, I began anticipating the Ignatian themes that might emerge from the students' essays about ethics. I also thought about what goals I hoped to achieve by restructuring the assignment. Accountants are entrusted by the public to provide unbiased information to decision-makers. Despite that, ACCT 200 is a technical course, and students often have difficulty thinking about the larger issues at play as they learn the rules of accounting. Because this assignment goes "above and beyond" the normal ACCT 200 technical content, I wanted to ensure that I gave it the same care that I would give a standard assignment. In thinking about how to do that, the goal of educating the whole person emerged. I anticipated that if students really thought about ethical issues on a societal level, they may come up with themes related to social justice, and being men and women for others.

I chose to implement the assignment in the Spring 2016 section of Principles of Financial Accounting (ACCT 200). These students come from a wide background, as ACCT 200 is not only a core business course, but also a required course for many non-business majors. Students range from first-years to graduating seniors. In the Spring semester, the section I taught had 24 students.

The new assignment required students to write two essays during the semester. The first essay was due around the seventh week of the semester, while the second essay was due around the twelfth week. To prepare for the assignment, students were instructed to choose any one of the videos on Jesuit Ethics found on the Xavier Jesuit Resource website (at the time of this manuscript found at: http://www.xavier.edu/jesuitresource/online-resources/Jesuit-Ethics-Videos.cfm). The students were instructed that their goal should be to find something about ethics that speaks to them.

Essay #1

The students were given the following instructions to write a brief essay after they watched their video:

Identify the video you watched and briefly summarize what the speaker had to say about ethics.
Did your video address any similarities or differences between Jesuit/Ignatian ethics and "normal" ethics?
What does ethics mean to you?
Have you noticed any changes, or development in your life over the years with respect to ethics?

After the students submitted their first ethics essay, they were instructed to bring a copy to class a week later, and we would discuss them. This gave me time to review the results, and synthesize them for class discussion. Many key themes emerged that I found interesting. Many students concluded that Ignatian or Jesuit ethics is like normal ethics but with a spirituality component. They also found more of a sense of community in Jesuit or Ignatian ethics. Students indicated a keen awareness that choices affect others, and that there is less emphasis on the self than on others. There was a sense of social justice intertwined with decision-making. When considering what ethics meant to them, students indicated that ethics should not be convenient. There should be an integrated desire to do the right thing, not simply a desire to avoid punishment. Some indicated that there should not be a difference between Ignatian or Jesuit ethics and "normal" ethics. Another outcome of this assignment that surprised me is that some students were forthcoming with their prior (e.g. high school) violations of personal ethics that they have since grown from, even though I did not ask for this information. Many students indicated that they have grown less selfish, and have gained a greater awareness of their personal code of ethics since coming to Xavier.

Essay #2

According to a recent survey conducted by the Association of Certified Fraud Examiners, more cases of fraud originate from the accounting department (16.6%) than any other business unit (ACFE 2016). This underscores the importance of considering ethics in accounting. For the second essay, I wanted students to focus on specific accounting dilemmas from the textbook (Spiceland et al. 2016). I chose this source because it kept the ethical dilemmas at the appropriate difficulty level, and the students could easily relate the dilemmas to course content. I instructed to students to choose any two of the ten ethical dilemmas from the accounting text. Students were then instructed to write an essay that addressed the following issues:

Identify the ethical dilemmas you read, and rate how strongly you feel about the ethical issues involved (from 1 = no ethical violation to 5 = strong ethical violation).
Who are the parties that could be affected in each ethical dilemma? Explain.
What do you think you would do in each ethical dilemma?
What do you think an another (average) person would do in each ethical dilemma?
Could you envision any scenario where a reasonable person could choose to do the opposite of what you chose in each of your ethical dilemmas?
Do you think people take business ethics as seriously as personal ethics?

It is worth noting that not all of the ethical dilemmas involve a clear-cut breach of ethics. In fact, some of the ethical dilemmas involve scenarios that businesses regularly engage in and are widely, though perhaps not universally, considered acceptable practices. I tried to ensure that the students were not primed to assume that every questionable issue involved a definitive violation of ethics. My goal was for the students to consider each scenario thoughtfully, and arrive at defensible position. The following is a brief synopsis of the three most chosen ethical issues by the students (net income, corruption, and inventory):

After your boss informs you that you will be fired if Net Income declines, you must decide whether to understate certain expenses intentionally to increase Net Income this year.
After being sent to prison for a crime you did not commit, the warden threatens to make your life miserable unless you use your financial skills to help him cover up the bribes he has been taking from local businesses to keep him from bidding on jobs using low cost prison labor (based on the Shawshank Redemption).
A company needs a loan to be approved for its long-term sustainability; however, you have been informed that the company has $80,000 of obsolete inventory that should be written off. Doing so would hurt the company's balance sheet to the point that it would jeopardize the loan. You must decide whether to write off the inventory this year, or to delay it another year.

These three ethical dilemmas (net income, corruption, and inventory) accounted for 38 of the 48 ethical dilemmas chosen (14, 16, and 8 respectively).

Students indicated that the net income case was the most egregious in terms of the ethical magnitude of the situation (4.3), followed by the corruption case (4.1). In the net income case, most students believed that because they would individually benefit from breaking a clear accounting rule, that purposefully overstating net income in this case would be a major violation of ethics. The class seemed more divided on the corruption case. Despite the high average, the variance was 1.38 for the corruption case (vs. 0.70 for the net income case). In the corruption case, there was an element of being able to help the other prisoners by tutoring them, if you went along with the warden. Some students rationalized that if they agreed to the warden's scheme, while unethical, at least they would be able to help other prisoners. For some, this was akin to choosing "the lesser of two evils." The class felt more neutral about the inventory case (2.9). In that case, the owner was presented as an older, caring man. The owner cared little for personal wealth, but was deeply concerned about his employees. This circumstance definitely mitigated how some students viewed the ethics of deferring the write-off for one year, despite it being a violation of accounting rules. In fact, none of the eight students who chose this case rated it a five (strong ethical violation).

Reflection
I believe that revising the open-ended ethics essay into a more structured two-part assignment was beneficial to the class and me. Adding a discussion component gave the students a chance to elaborate on their written thoughts, and hear other students' viewpoints. I learned that many students went to Jesuit high schools, and several gave feedback that they felt like the assignment helped them connect more to the class - especially from non-business majors. I found the new assignment to be a marked improvement over the old. I plan to use this assignment structure going forward with revisions. One change that I will make next semester is to limit the number of choices for the ethical dilemmas in Essay #2, so the entire class is familiar with each dilemma on discussion day.
Incorporating Reflection into the Accounting Capstone Course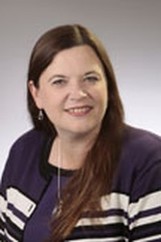 Michele Matherly, Ph.D.
Mentor, David Burns, D.B.A. (Marketing)
Acknowledgements
I appreciate the opportunity to spend time exploring and gaining a richer understanding of Jesuit Education and Ignation Pedagogy. I also want to thank my mentor Dr. David Burns for his time and guidance throughout my participation in the Ignation Mentoring Program.
Reflection and Accounting
According to the Xavier University Catalog (p. 15), "The goal of a Jesuit and Catholic education is integration of the intellectual dimension of learning and the spiritual experience of the student, along with the development of a strong system of personal moral values." Reflection is an integral element of the Jesuit educational philosophy. My participation in the Ignation Mentoring Program helped me understand the importance and relevance of reflection. When individuals reflect, they wrestle with complex issues as they search within themselves and their moral character for viable alternatives. I now realize that reflection is a valuable skill for accounting professionals and for training students to become these professionals. Because of their technical expertise, accountants often serve in an advisory capacity for significant business decisions. Accountants educated in the Jesuit tradition are in a unique position to integrate their moral and ethical training into their technical analyses.
During the Spring Semester of 2010, I incorporated two reflection assignments in the accounting capstone course, ACCT 495 Analysis of Accounting Systems. All accounting students are required to complete this course near the end of their undergraduate program. The course stresses topics in accounting information systems, while also integrating issues across all of the accounting functional areas.
Round One
The first reflection assignment occurred about midway through the semester. For this assignment, students watched an hour-long presentation on values-based leadership offered by Bob McDonald, Chairman of the Board, President, and Chief Executive Officer of Procter and Gamble. Mr. McDonald's presentation was part of the Distinguished Speaker Series hosted by the Williams College of Business. In his presentation, Mr. McDonald described the ten values that have guided him throughout his professional career. The reflection assignment asked students to thoughtfully consider these values and write an essay discussing the one that they found most surprising.
With these broad guidelines, I received an array of results. Nevertheless, I noticed that students approached the assignment from three vantage points. The first group focused on summarizing the content of Mr. McDonald's presentation, but offered little in the way of reflection. The second group adopted a more personal approach by comparing Mr. McDonald's values to their own or by discussing exceptions where they thought his values yielded unacceptable outcomes. The third group evaluated Mr. McDonald's values in terms of what the students learned from his presentation and how to apply his values to their personal and professional lives moving forward.
Reading these reflection essays clarified my expectations for the second reflection assignment. I discovered that a thoughtful reflection means the essay displays a degree of introspection. A summary of the content demonstrates only limited engagement with the material. However, since accounting is a rules-based discipline, many of the classes focus on tasks that involve repetition and application of these rules. Thus, it is not surprising that some accounting students approached their reflection essays similar to the expectations from prior accounting classes and assignments. The other two groups demonstrated their willingness to approach the assignment from a more personal perspective. Their essays revealed a lot about my students as individuals. Thus, I discovered that a well-written reflection is an intimate look into a student's view of the world. In my role as an accounting faculty member, I have never had that depth of experience. Consequently, I wrote my second reflection assignment intentionally trying to encourage students to strive for that degree of introspection.
Round Two
The second reflection assignment occurred near the semester's end after students analyzed a risk assessment case involving a nonprofit organization. Accountants are particularly interested in organizations' strategic response to risk because of the potentially catastrophic consequences that can arise when organizations fail to adequately evaluate their risk exposure. Approximately one third of the course content is devoted to learning about the relationship between an organization's strategy or mission, enterprise risk management, and ways to respond to risk. Special emphasis is placed on the importance of internal controls designed to mitigate the risks associated with accounting information systems.
Students completed the initial case working individually or in small groups. In the case write-up, students focused on identifying risks, justifying their risk classifications as to the likelihood of occurrence and significance of each risk, and defending an appropriate response to each risk. The day students submitted their case analyses, we had an animated discussion about the risks they identified and their risk assessments. This first case write-up familiarized students with the case facts and gave them experience with the risk assessment task. As I graded their case write-ups, I gave students additional feedback to help prepare them for a follow-up activity that included a reflection.
For the follow-up assignment, I wrote an extension to the case that asked students to consider a proposal by an individual who wanted to partner with the nonprofit organization. This new opportunity had the potential to contribute significant operating funds to support the nonprofit in its efforts in the community; however, the proposal conflicted with the nonprofit organization's stated mission, had the potential to generate negative publicity for the nonprofit, and raised moral and ethical concerns. The assignment had two components: a new risk assessment and a reflection. The risk assessment was identical to the first case write-up except that it focused exclusively on the proposal and its potential impact on the nonprofit. For the reflection, the directions instructed students to review the proposal in light of the nonprofit organization's stated mission and the impact the proposal would have on the organization as well as the community and the citizens it serves. The instructions also advised students to integrate the knowledge and experiences they obtained while a Xavier student and referred to their ability to personalize Xavier's Jesuit mission.
As I had hoped, the reflection essays for the second round were more intimate and introspective than the first round. I am confident that we all learned from the first experience. I gained a clearer picture of my expectations, which I was able to communicate to my students, both through the assignment handout and when I described the assignment during class. Students also benefitted from the feedback on the first reflection and the initial case write-up, which gave them guidance on integrating a reflection exercise into an accounting activity. The reflections essays for this assignment were more consistent than the first one, with most students disclosing more details about their moral character in the context of this business decision. Thus, I believe that the students learned the importance of applying their Jesuit education in any decision, be it purely personal or within a business context.
Lessons Learned
The two assignments I developed this semester helped me learn how to write a reflection assignment and began to clarify my own expectations for students' output. At the beginning of the semester, I felt that my students' educational experience at Xavier made them more familiar than I was with reflection essays. Consequently, I did not know what to ask from my students; nevertheless, I expected them to know how to approach the task. I was generally pleased with the overall quality of the students' responses. As I read their second essays, I came to the realization that for me to embrace the Jesuit goal of educating the whole person, I must provide students with the opportunity to apply their Jesuit training within the context of their professional development.
I can describe my development in terms of Jesuit Education as an analogy to a system, which consists of inputs, processes, outputs, and feedback. For inputs, I invested time over the course of this academic year learning about the Jesuit philosophy of educating the whole person. The process involved taking this information and making it my own. I wanted to embrace the Jesuit philosophy by integrating what I had learned into my course. Students provided the outcomes in terms of their reflection essays. For feedback, I used the first assignment to inform and improve the second assignment. Moreover, I will use my entire experience as feedback for ways to embed the goals Jesuit education into my future courses.

Back to Top
Self-Knowledge and Reflection in the MBA Accounting Classroom
Timothy Miller, Ph.D.
Mentor, Rashmi Assudani, Managaement and Entrepreneurship
The Goal
Increase reflection, self-knowledge, and accountability in the professor and MBA students.
Environment of the intervention
Accounting 550 is the sole accounting course in the emerging leaders MBA program. The course focuses on analyzing and understanding cost information for use in short and long term decision-making. The students in the course are all future MBAs, typically with between 0 to 3 years of work experience.
Background
All of us as humans suffer what is called the optimism bias. We believe, on average, that we are better than the majority of others at things important to us (e.g. academics) - an obvious mathematical impossibility. We believe, on average, that we are doing better than we are. In regards to us as students, we typically think we have done more work and are more prepared than we may be. In regards to us as teachers or professors, we likely believe that we have performed better, and done more for our students, than may be the case. This may lead us as students to study less than needed, or as professors to prepare less or work less for our students than we should. Self-knowledge gained through reflection and honest assessment may be a way to combat these harmful outcomes.
Jesuit -Informed Intervention
The hope is to promote self-knowledge, or awareness, in the tradition of the Jesuit understanding of the Christian identity in both the students and the professor. Through promoting self-awareness, we can lessen harmful biases, such as the optimism bias, which are likely to creep into an academic setting. Self-awareness in the Christian identity consists of three things according to John B. Bennett and Elizabeth A. Dreyer from 2002: (1) that one is a creature, not creator - which leads to gratitude, (2) that one is a sinner, not perfect - where awareness of failure leads to humility (3) that one is made in the image and likeness of God - where acknowledging that one is like God leads to the capability to love much. In addition, Bennett and Dreyer point out, very rightly, that "for the academic, whose calling involves being an "expert" in one's field, humility can be a particularly challenging virtue"(121).
In addition to the traditional academic concerns regarding the optimism bias; there are further considerations regarding the current national culture, which seems to be more concerned with image and pride, which may ultimately magnify the optimism bias. This potential cultural magnification makes promotion of self-awareness in the classroom all the more important today.
Method
Students
Regular feedback in the classroom in terms of graded academic work certainly helps to promote self-awareness in students. However, the goal of this intervention is to go beyond the typical. What was done here was to have students fill out online surveys throughout the semester - via polleverywhere.com and, more importantly here, to complete two minute papers throughout the first half of the semester. The goal of minute papers is to allow for anonymous private feedback to the professor. Minute papers have been theorized to improve both engagement and motivation ultimately improving performance. The relevant question for student self-awareness on the initial minute paper was:
"The recommended amount of time to obtain an average grade for an average student is 3 hours outside of class for every one hour in class. Given this, how much time do you plan on spending outside of class? ____________hours
Later, I'm going to ask you if you have done this. However, I will not ask for identifiable information. Rather, the point is to hold you accountable to yourself."
On the second minute paper, students where then asked to provide a statement, again anonymous and not linked to their earlier response, if they had fulfilled their earlier stated obligation. While many students did claim they had fulfilled their obligation, many also admitted that they had not. The purpose of this intervention was to have two touchpoints to bring students back to the expected level of effort in the course and to encourage them to hold themselves accountable for their initial commitment.
Professor
As Bennett and Dreyer point out in their essay - "a particular liability of the professoriate in the area of self-knowledge stems from a lack of checks and balances. You can close yourself up or expose yourself to criticism"(122). To promote self-knowledge, increase accountability, and to expose myself to more criticism; I took three main steps. First, I requested other professors come in and observe my teaching. Second, I had questions on the minute papers designed to provide anonymous, private feedback. Finally, I used software in the classroom to provide anonymous, public feedback about the course.
Criticism is unconformable, perhaps even painful. However, I believe that it does promote growth. Throughout the second half of the semester, I had two other professors observe my teaching and provide feedback. One was an accounting professor as well and the other was an education professor. Both were valuable experiences and I would encourage all of my colleagues to get feedback from an expert in method (education) and another expert in subject matter (someone in their department). I sincerely hope I am able to periodically continue this practice. While it is not particularly pleasant to be criticized, I strongly believe that regular critiques improve performance.
In seeking feedback from students throughout the semester, I believe anonymity to be paramount. I think they are more likely to provide honest feedback when they know that any negative comments cannot be traced back to them. While I believe that anonymity will improve the quality of the feedback, I also believe that sometimes it is best provided in a private environment (i.e. minute papers) while in others it is best provided in a public environment (i.e. polleverywhere.com).
The questions I asked via minute papers typically had longer answers, were more opinion based, and were less likely to affect the structure of the current course. The goal of these questions was to provide information on how students view higher education, what they hoped to get out of the course and provide a forum to state any concerns they had without the possibility of negative consequences. An excerpt of the initial minute paper follows:
Please help me learn a little about your goals and outlooks regarding education and this class in particular. I realize your answers to these may change. Some of these I will ask you again in a few weeks. My hope is this will assist me in structuring the class. I will be happy to share my opinions, as of today, with you. Like you, my answers will likely change throughout the semester on some of these.
What is the purpose of college, graduate or undergraduate, as percentages adding to 100%:
Certification (getting a slip of paper saying you know something)__________
Education (learning for the purpose of learning / becoming a "better" person)___________
Job training (learning things to get a job)__________
Other(please explain)_____________
 
Does your answer differ depending on the level of education or the field of study?
 
What do you hope to learn in this class? In other words, why are you here? These questions may have the same or different answers.
The answers to the questions above were not likely to affect other students in the class. However, some questions that I gathered data on were designed to affect class format. Therefore, one student's answers would affect what another student may experience in the classroom. These questions were asked via polleverywhere.com where the students answered questions via their cellphones or laptops in class. All responses were anonymous and as answers were submitted online, the poll results were updated real-time and the responses projected at the front of the classroom. The hope is that this would promote trust and transparency between the students and professor. The students were able to see the responses being updated real time, and know the ultimate outcome of the class feedback. The students could therefore know that their feedback was being integrated into decisions regarding the structure of the course.
Questions asked in this manner were things such as desired test format (e.g. majority multiple choice or majority open form problem) and desired class format (e.g. more / less lecture; more instructor led problems or group led problems). While I held the rigor and content of the course constant, I was able to cater more to the desires of the class regarding format. If the class voted for more problems, I certainly would not eliminate lectures on concepts, but I could reallocate class time, rely on students reading more, and spend more time on quantitative problems in class. Alternately, if they requested more lecture, I could rely more on homework sets and spend more time discussing application and concepts in class. I believe that the real time, public feedback promoted trust and showed students that I valued how they learned and that I desired to spend our very limited class time in the most effective way possible.
Reflections on the Semester
As is commonly discussed, each semester is different. We are different as professors, there is a different student body, and the climate in the classroom is different for both these reasons and innumerable others. In addition, the design of the intervention discussed above, and the included anonymity makes any correlational analysis impossible. However, all of that said, I believe that the intervention was helpful. Students seemed to be more engaged than typical and the semester resulted is one of the highest GPAs that I have had in an MBA class over my 10 years of teaching. Skepticism regarding the ultimate efficacy of this intervention to affect grades should, indeed, be high. It is quite possible that this was just an abnormally good group of students and therefore that engagement and GPAs would have been the same with or without the intervention. However, my belief is that the intervention did have an impact and I do plan to continue a focus on self-knowledge inside the classroom, both for myself and for the students.
References
Bennett, J.B. and Dreyer, E.A. 2002. Spiritualities of--Not at--the University. In: Traub, G.W. ed. A Jesuit Education Reader. Chicago, Loyola Press, pp. 121-122.
---

To provide feedback, please email: jesuitresource@xavier.edu
Jesuitresource.org is developed by The Center for Mission and Identity at Xavier University with support from the Conway Institute for Jesuit Education. Learn more about Jesuit Resource.
---