Conversations on Catholic Identity
at a Jesuit University: An E-Seminar
---
Catholic Higher Education
O'Brien cites a reaction to 'Catholic.' What words are associated with 'Catholic'?
What emotions are evoked by 'Catholic'?
Which of the four "essential characteristics" of a Catholic university, as outlined by Pope John Paul II, speaks most strongly to you?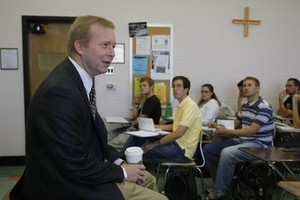 Catholic Social Teaching
Discuss ways that education at Xavier is/can be grounded in CST.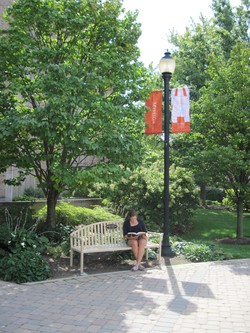 The Catholic Intellectual Tradition
Optional:
In what ways is the Catholic intellectual tradition alive at Xavier?

Catholic Identity, Contemporary Culture, and the American University
Select 2-3 to review
How can (each of us in our role at) Xavier ease tensions when values collide?
The Catholic University
What do you identify as Xavier's "Gifts of our Catholic Heritage"?
How are those gifts retained?
See participants in the summer 2011 conversation, here.