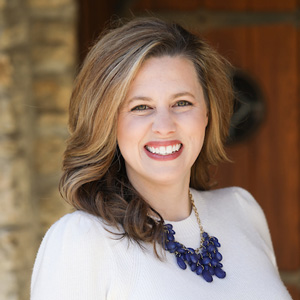 Abbie Hopperton
Associate Director of Student Success
I majored in Interior Architecture and Design with a minor in Marketing. I earned my Master of Arts in Counseling with a Concentration in School Counseling.

I love reading books, fishing and everything Football! My husband is a college football coach, so our world revolves around football! We had our first child in November and are loving every minute of being parents!

I love everything about my job, but it's the students that truly make it special! I can't wait to work with you to accomplish your goals.

Hometown
I grew up on the West side of Cincinnati, but my husband and I now live in Northern Kentucky.

Favorite thing about Xavier
The community. Ever since I stepped foot on campus as a graduate student in 2016, I've felt nothing but love and support. Everyone who works at Xavier truly understands and embodies the mission. It's the most incredible place I've ever worked.

Favorite thing about Cincinnati
The traditions and the pride people feel for their community. People from Cincinnati love to share its uniqueness, especially the food. Cincinnati is a tight knit community just like Xavier. It's what makes Xavier special and it's what makes Cincinnati special too! I love this place and I hope you will too!

Best advice for an incoming first year student
Enjoy the process. College is a truly transformative time. It will not always be easy, and you won't always love it, but it will change you and it will shape you into the person you are meant to be.
First Year at Xavier
2016