2020 Student Employee of the Year
Congratulations to Ruth and all the Nominees below!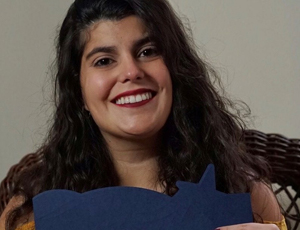 RUTH INFANTE
WINNER
Ruth is the Graduate Intern in the Center for Diversity and Inclusion focusing on Gender & Sexual Violence Prevention.  She has been in this role for 2 years now and has been responsible for supervising and mentoring all BRAVE peer educators, coordinating workshops, creating meeting agendas, and assisting with program ideas and curriculum development.
Ruth will be honored during the Virtual Honors Day Award Ceremony on Thursday, April 30th.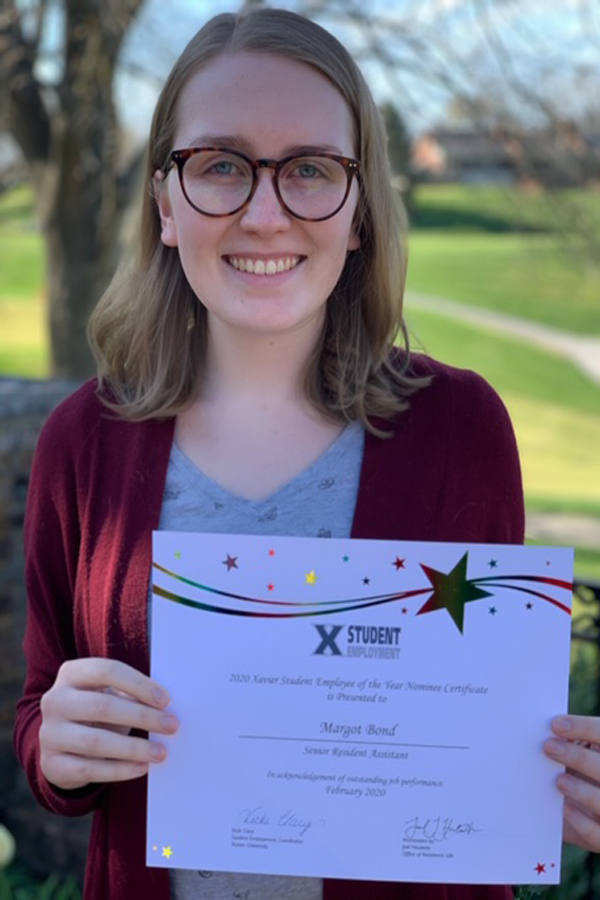 MARGOT BOND
Senior Resident Assistant
Office of Residence Life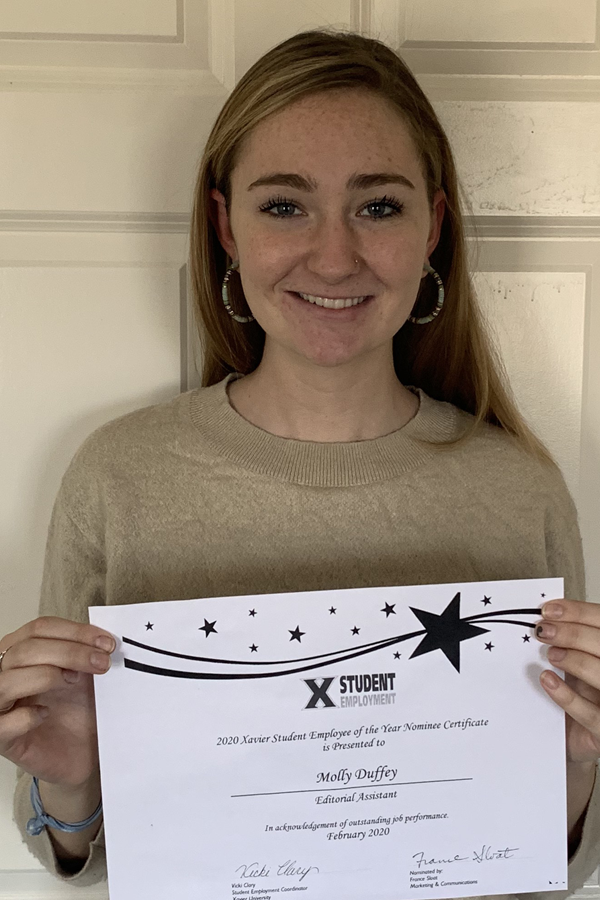 MOLLY DUFFEY
Editorial Assistant
Marketing & Communications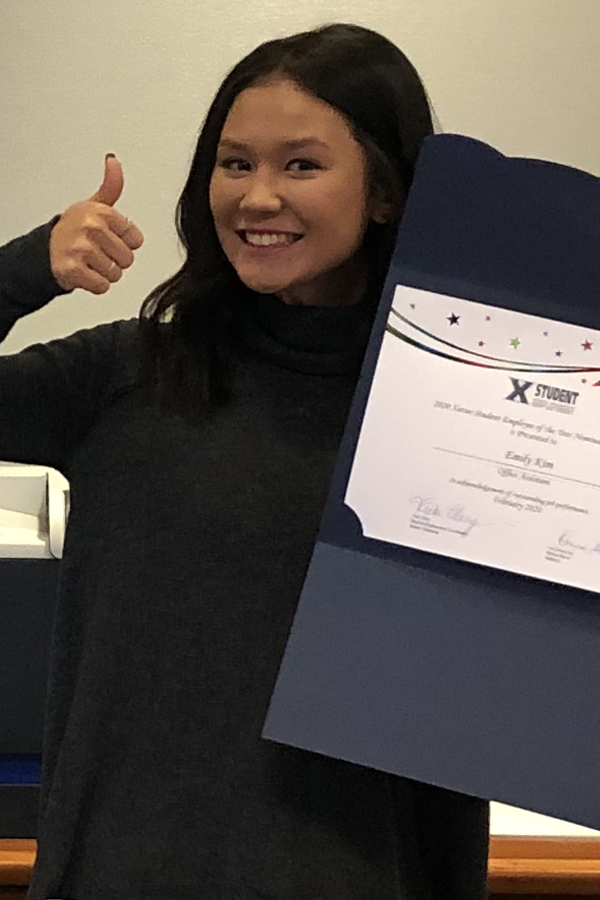 EMILY KIM
Office Assistant
Athletics Department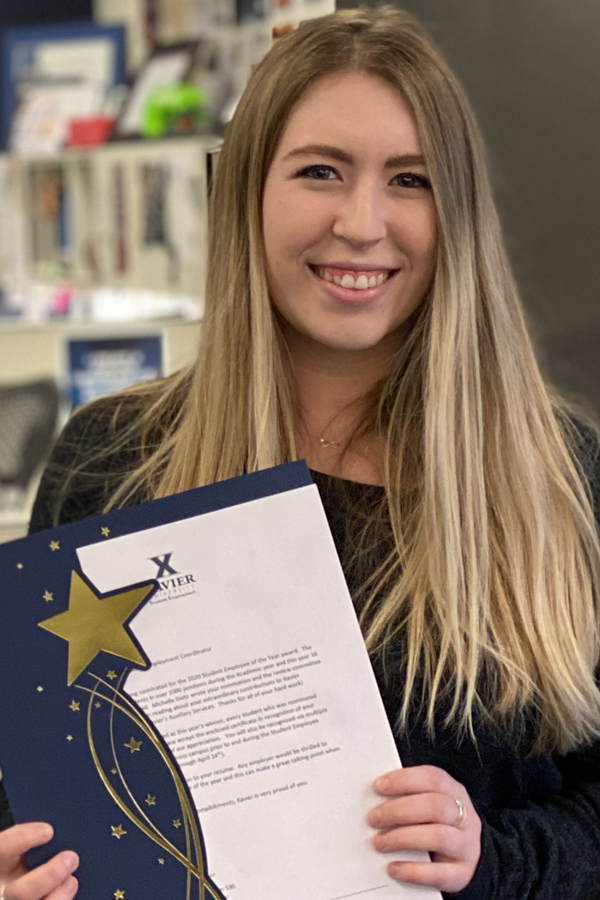 HANNAH LOWE
Student Associate
Auxiliary Services, CONNEX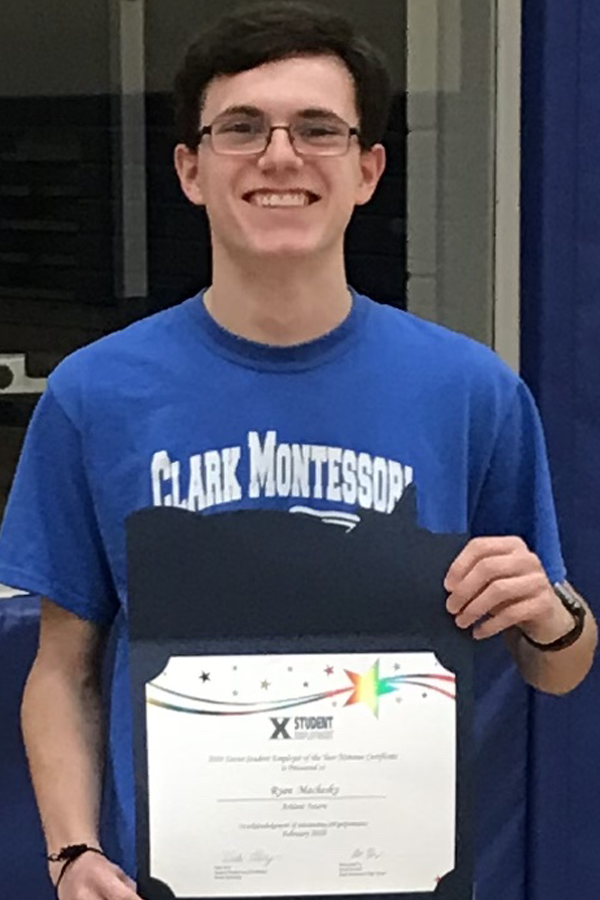 RYAN MACHESKY
Athletic Intern
Clark Montessori High School
(XU Partner through FWS CSJP)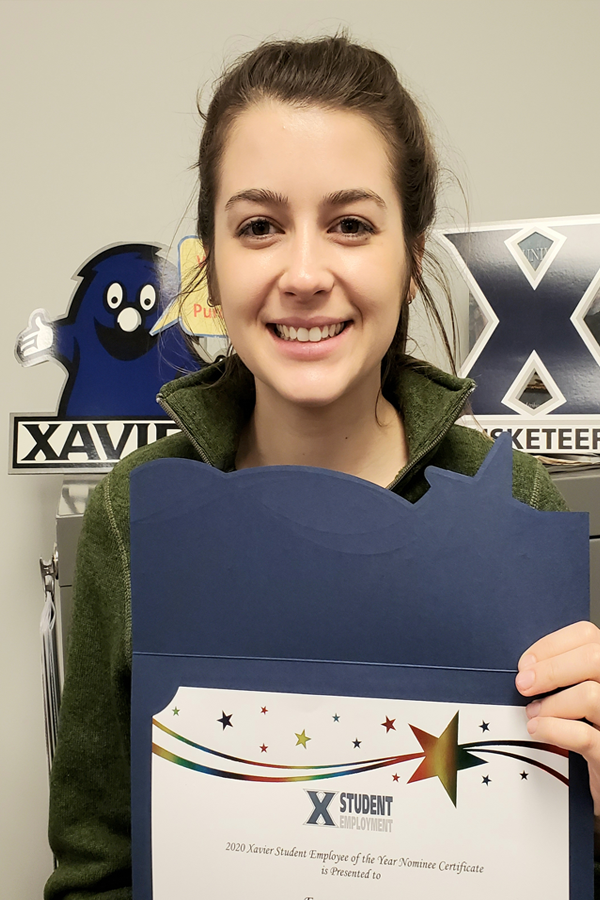 EMMA MIDDLETON
Office Assistant
Procurement (Purchasing)
MOLLY REEL
Lab Assistant
Biology Department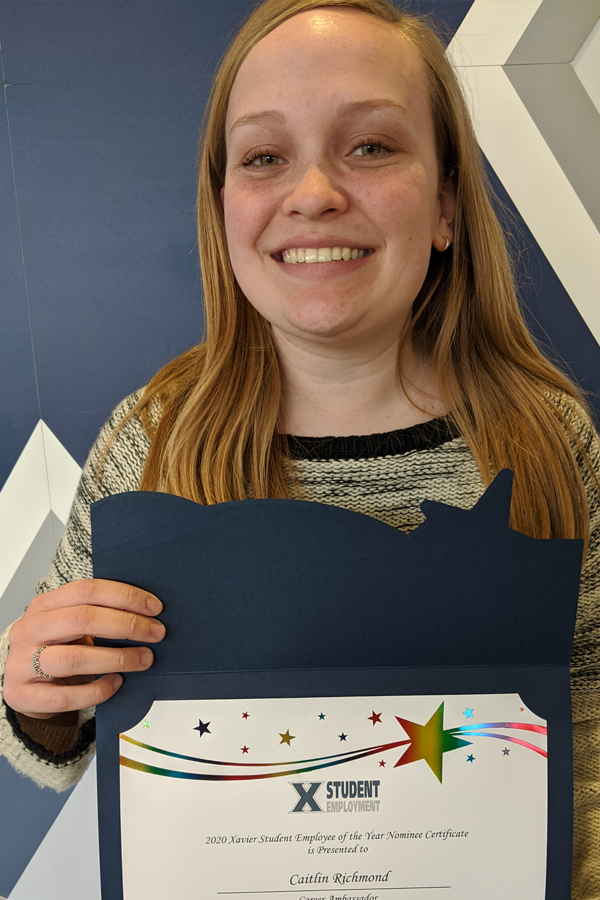 CAITLIN RICHMOND 
Career Ambassador
Career Development Office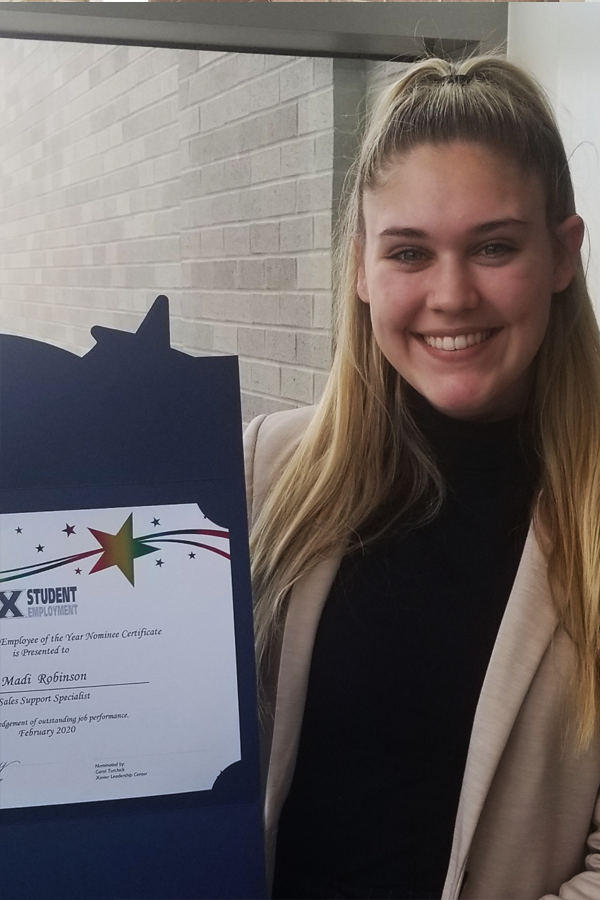 MADI ROBINSON
Sales Support Specialist
Xavier Leadership Center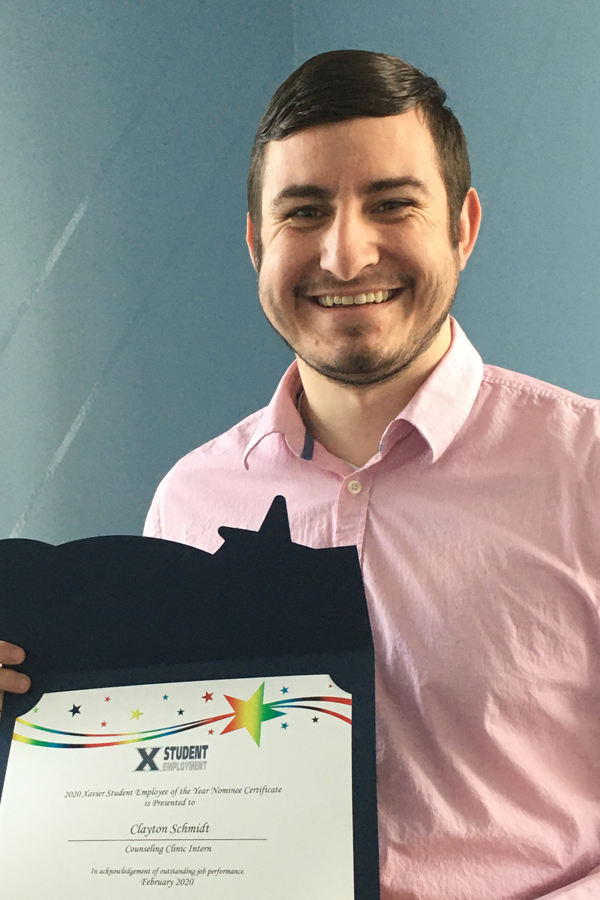 CLAYTON SCHMIDT
Counseling Clinic Intern
Counseling Services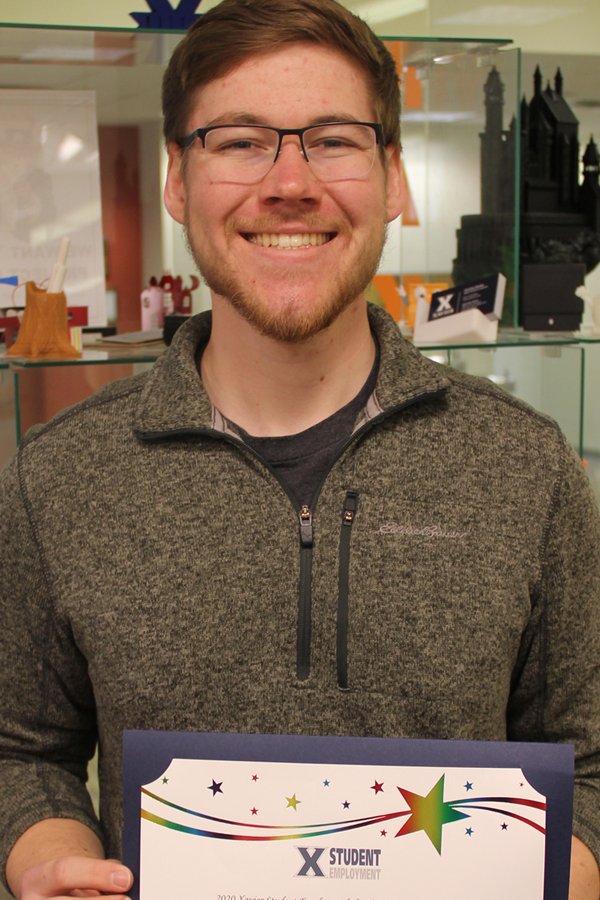 BEN SINKHORN
Makerspace Student Assistant II
University Library Makerspace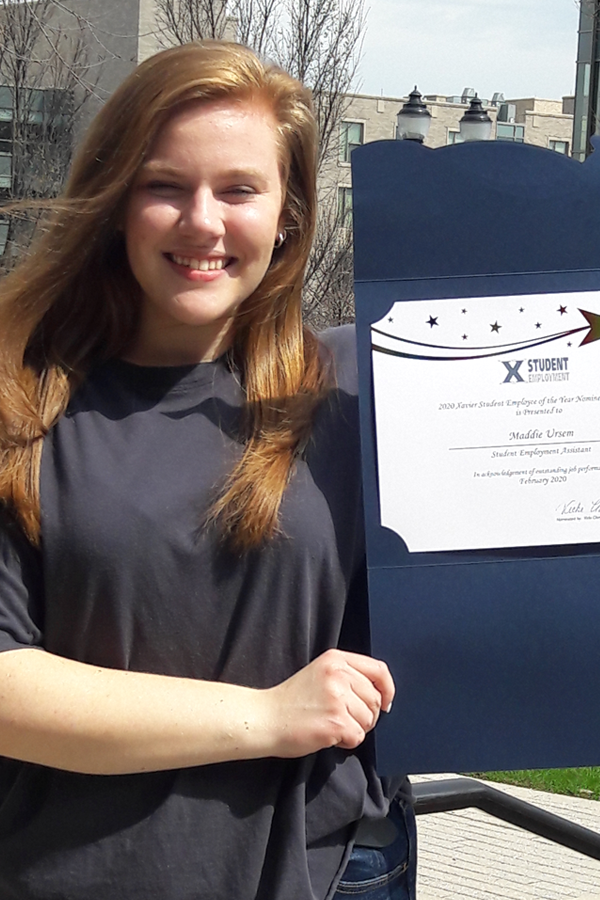 MADDIE URSEM
Student Employment Assistant
Student Employment/Career Development
Nominees Not Pictured Above:
MATTHEW CROWE
Teaching Assistant
Theology Department
ATIYA REED
Registration Assistant
Office of the Registrar
JAMES REYES-GOMEZ
Student Project Assistant
Art Department