Waste Management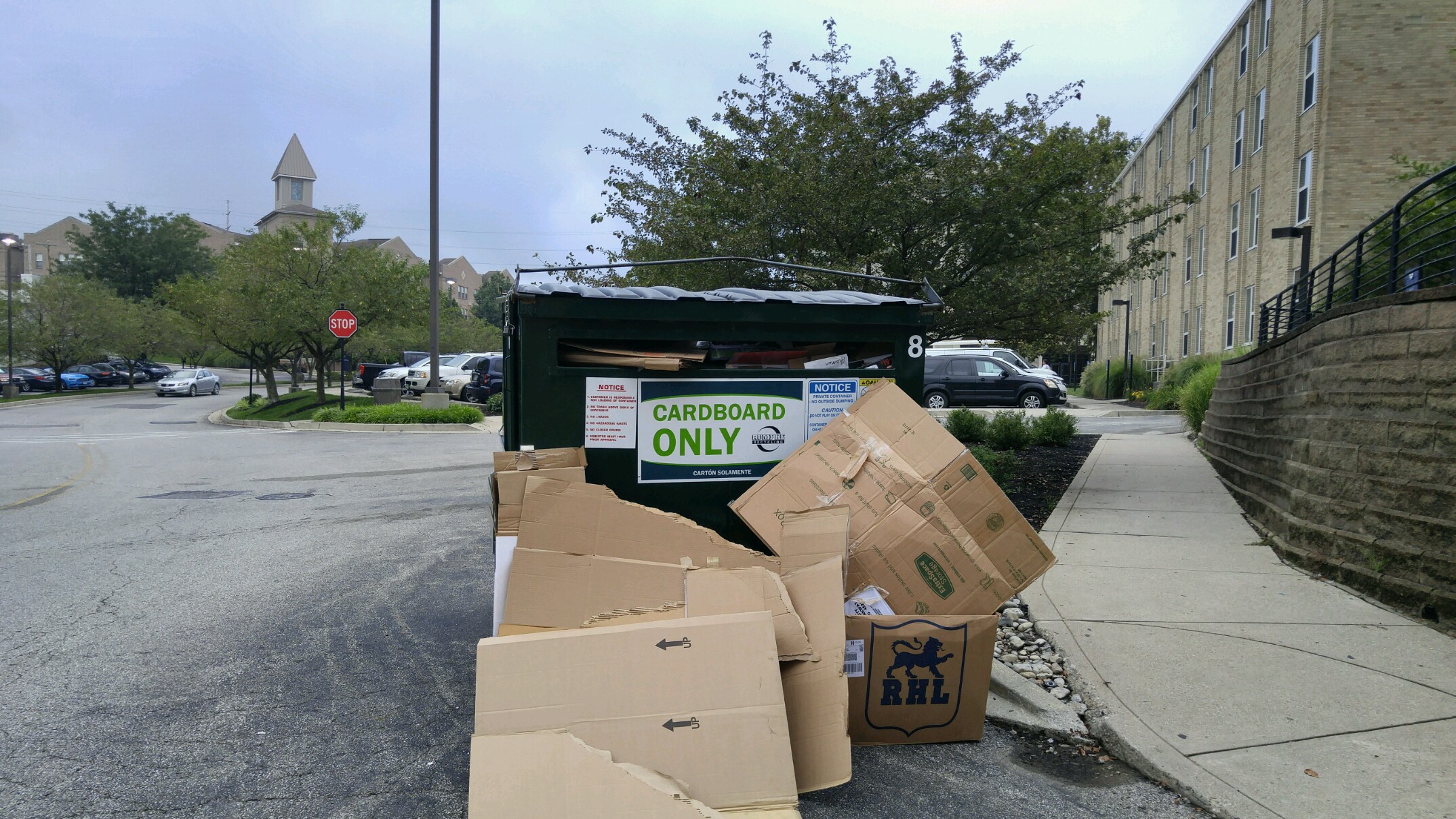 MUSKIE MOVE-IN - 2016
Building Services is responsible for all non-food produced waste on campus. If you or your department would like to plan "spring cleaning", let us be of assistance in managing the recycling and waste that needs to be disposed.
We seek to recycle and re-use as much material as we possibly can on campus. During the Spring move out, we enlist help from non-profit organizations such as St. Vincent DePaul and Habitat for Humanity to collect goods students do not wish to take home with them. Those items include: Room carpets, clothes, lamps, televisions, furniture, computers and various other household sundry items. In addition, the University also works with Furniture Bank of Ohio who accept outdated Residence Hall furniture such as mattresses, desks, and chest of drawers to re-distribute to those in need.
Organix Company is responsible for food composting in Hoff Dining. In January, 2015, two dehydrators were installed in the loading dock at Hoff Dining. These dehydrators are drying 500 lbs of food scraps daily, removing 90% water. The resulting 50 lbs of food waste is composted on campus at the earth tubs.

We also bale cardboard at the Physical Plant warehouse and utilize a cardboard compactor at Bishop Fenwick Place, which generates rebate checks from Rumpke who is our primary waste haul provider on campus.
Please check out:
Check out our Waste Diversion Pie Chart!
Recycling do's and dont's at the following link: Recycling

Unwanted items can be donated to great causes during Muskie Move-Out
The Society of St. Vincent DePaul gained approximately 4.5 truckloads of recyclable items during the Muskie Move-Out in 2015.
Please contact (513) 745-3151 for any waste concerns or requests.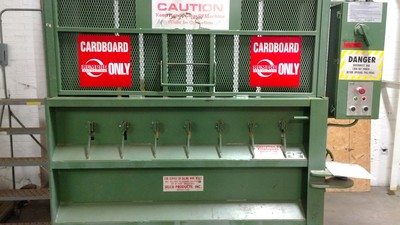 Cardboard baler at the Physical Plant Warehouse.