Carpentry Services
Carpentry
Physical Plant carpenters install and repair doors, frames, and screens; window frames, glass, screens, floor and ceiling tile. They also install and repair modular office furniture, corridor wood trim and stairs; repair cabinets, picture frames, wood and metal desks, chairs, bookcases and tables; hang towel bars, shelving, pictures, awards, mirrors, draperies, curtains, curtain rods, etc. Carpenters are frequently involved in the construction of special projects from wood such as ramps, platforms, cabinetry, etc.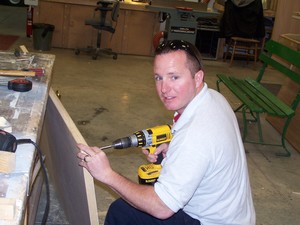 Brad Metz working on a door before installation.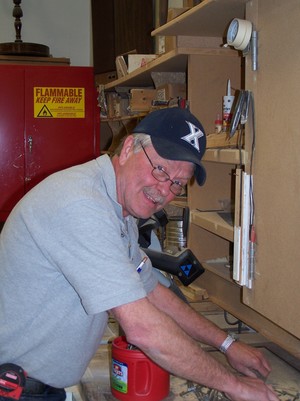 Mike Millennor working in the carpenter shop.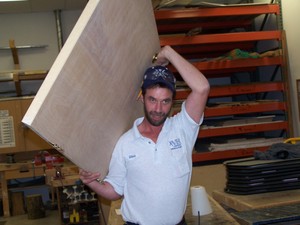 Steve Hoskins delivering a door to the job site.