Sustainability
www.xavier.edu/green is the Web Page for Sustainability.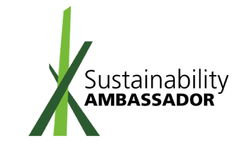 20 Sustainability Ambassadors graduated from Physical Plant, including Intern, Sam Meza.
July 25, 2012 - September 29, 2012
Do you want:
the story on the new buildings - how much energy they save?
to answer visitors' questions about native plants in the mall?
to tell students about Xavier's recycling program?
to see how the dining hall food waste system works?
to know how the CUP (Central Utility Plant) works?
Come to the Sustainability Ambassador Training and get these answers - AND MORE!
When? Wednesdays at 8:00 a.m.
Where? Physical Plant Large Conference Room
Sign up with Terri Millennor at x3151 or millenno@xavier.edu. Each session includes three examples, presented in 15 minutes with 15 minutes of Q & A.
Customized: If your department would prefer a single 3-hour talk or five brown bags, please contact Ann Dougherty at x1938 or doughertya@xavier.edu.
For more details, please click on Sustainability Ambassadors Training.
Hope to see you there!
High Bay Lighting
High bay lighting only turns on when the space is occupied.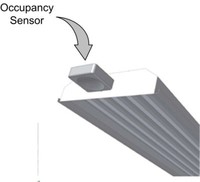 LED Site Lighting for the new Hoff Quad
70,000 hours of operational lifespan
2 times greater pole spacing
2 times more lumens in the target lighting zone
Up to 50% in energy savings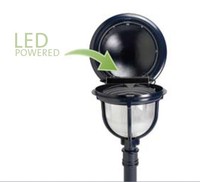 Green Seal Certified Products
Campus Services utilizes Green Seal Certified products that,
Improve the environment by reducing toxic pollution and waste, conserving resources and habitats, and minimizing global warming and ozone depletion;
Increase health and wellbeing, particularly for those most affected by product choice, such as students, service staff, and the elderly; and
All employees are trained on procedures, tools, waste minimization and other items that maximize performance of these products.
Johnson/Diversey Products
Alpha HP Cleaner (multi surface)
Crew Bathroom Cleaner/Scale Remover
Freedom Floor Stripper
Glance Glass Cleaner
Fresh Phase Fabric Freshener
Good Sence HC (liquid air freshener)
Stride Citrus (neutral floor cleaner)
RE Whittaker Company Products
Crystal Dry Carpet Cleaning Agent
Crystal Extract Pre-Spray
Crystal Spotter (carpet spotting agent)
VRTX Technology
The new Central Utility Plant utilizes chemical-free water treatment for the cooling towers. This continuously controls calcium, biofouling and corrosion using kinetic energy. This installation can save over one million gallons of water per year or the equivalent consumption of enough potable water to supply nearly seven homes.

Electric and Solar Powered Utility Vehicles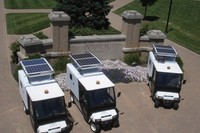 Physical Plant recently purchased electric-powered utility vehicles to supplement the existing fleet. Electric utility vehicles offer an environmentally friendly alternative to traditional gas-powered vehicles. These vehicles require absolutely no gasoline, therefore producing zero emissions and reduced cost for fuel. Electric vehicles cost only three cents per mile to operate compared to the 30 to 35 cents per mile for internal combustion engine-powered vehicles. According to the Environmental Defense Fund, an unregulated 4-stroke single cylinder engine emits approximately as much hourly pollution as 34 cars. These units were outfitted with solar arrays to further reduce GHG emissions and protect the environment.