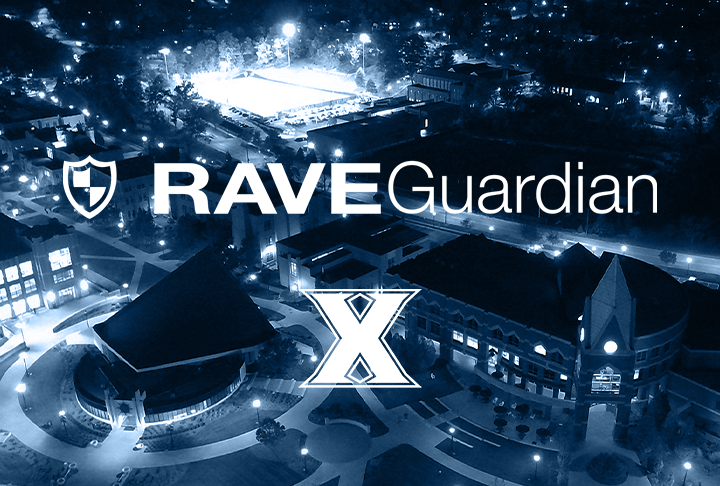 Xavier University Partners with Rave Guardian for Campus Safety
Jan 26, 2021
Download on the Apple App Store | Download on Google Play
As the world becomes more unpredictable, the Xavier University Police Department is proud to announce a new campus safety partnership with Rave Guardian.
Rave Guardian is a safety mobile app for higher education institutions and business organizations, which provides an extra blanket of security to ensure that overall safety and wellbeing are fully covered.
"The Rave Guardian App is a new resource free to our Xavier Community," said Xavier University Chief of Police Rob Warfel. "The safety timer also functions as a virtual escort notifying your friends, family, or XUPD if you don't check-in upon arriving at your destination. I encourage students, faculty, and staff to download the free Rave Guardian App and explore how they can customize the features for individual use and peace of mind."
Download Rave Guardian today for access to the app's primary safety features and general security measures:
Virtual Escort - Virtual campus safety escort by a contact or XUPD dispatcher
Dispatch Chat - Two-way communication with optional anonymous mode
Emergency On-Campus Call - Direct dial to XUPD dispatch office
Guardian Inbox - Receive timely campus notifications and updates
Campus Content - Important campus resources, campus news, and maps