Fred Hersch Trio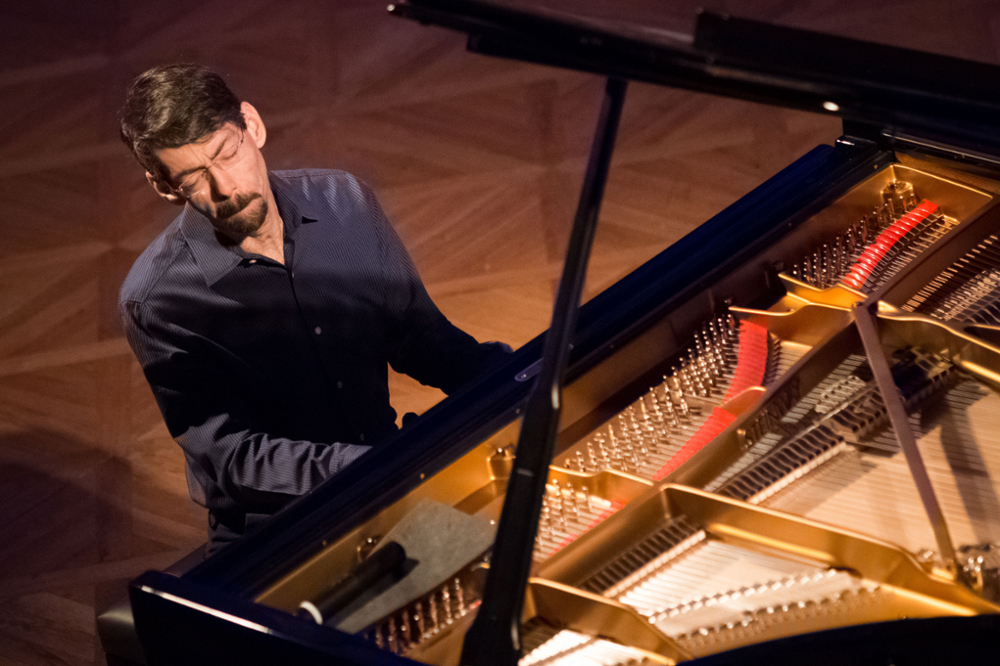 Coming November 10, 2022
---
A select member of jazz's piano pantheon, Fred Hersch is a pervasively influential creative force who has shaped the music's course over more than three decades as an improviser, composer, educator, bandleader, collaborator and recording artist. He has been proclaimed "the most arrestingly innovative pianist in jazz over the last decade" by Vanity Fair, "an elegant force of musical invention" by The L.A. Times, and "a living legend" by The New Yorker.  A fifteen-time Grammy nominee as both jazz pianist and composer, Hersch has regularly garnered jazz's most prestigious awards, including recent distinctions as a 2016 Doris Duke Artist, 2016 and 2018 Jazz Pianist of the Year from the Jazz Journalists Association, and the 2017 Prix Honorem de Jazz from L'Acádemie Charles Cros for the totality of his career. 
He has long set the standard for expressive interpretation and inventive creativity in a stunning variety of settings, whether through his exquisite solo performances, as the leader of one of jazz's era-defining trios, or in eloquent dialogue with his deeply attuned duo partners.  With more than fifty albums to his credit as a leader or co-leader, Hersch consistently receives lavish critical praise and numerous international awards for each highly anticipated new release. 
His album with his long-standing trio, 2018's Live In Europe (Palmetto), documents one remarkable evening in Brussels and has been hailed as its best to date. The trio was named Best Jazz Group in the 2019 DownBeat Critics Poll. His 2017 Palmetto album Open Book was, as the title implies, his most revealing and intimate solo outing, and was nominated for two 2018 Grammy Awards. Stereophile says of his 2022 album with string quartet Breath By Breath "Fred Hersch has reached a level of eminence among jazz pianists that makes everything he does important...The album sounds measured, graceful, meticulously detailed, and melodic."  Hersch's acclaimed memoir, Good Things Happen Slowly (Crown Archetype Books/Random House), compellingly reveals the story of his life in music along with a frank recounting of his struggles and triumphs as the first openly gay, HIV-positive jazz musician. It was named one of 2017's Five Best Memoirs by the Washington Post and The New York Times. As a composer, Hersch has earned similar distinction with such visionary pieces as 2003's Leaves of Grass, a large-scale setting of Walt Whitman's poetry, and the 2010 multimedia project My Coma Dreams.