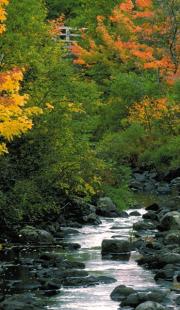 Discernment Group Retreat
October 14 & 15, 2010

Retreat Director
Michael J. Sheeran, S.J., President of Regis University

Retreat Objectives
1. To gain a better sense of what we mean by "discernment"

2. To reflect individually and together about our charge

3. To get to know one another better
Key Points from Father Mike Sheeran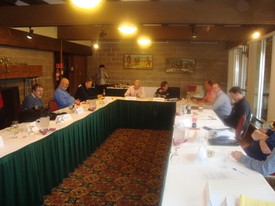 1. Create a vision of who you are
- what did our founder call us to be?
- what drew me here?
- what am I most proud of in my work?
- who epitomizes us at our best
2. Determine how best to express that vision
- our charge, mission statement, etc.
- what is timeless about Xavier?
- what is it that characterizes Xavier right now?
- this will help us to see if our decision advances that vision
3. Focus on preferences for group, not just me.
Questions and Discussion Points
1. Why did you come to Xavier?
2. What do you stay at Xavier?
3. What do you hope to achieve?
4. What will satisfy your need for meaning?
5. Who epitomizes who we are at our best?
6. Where do we want Xavier to be in 10 years and how best to include people across campus?
Retreat Comments:
"The Discernment Retreat offered a welcome chance to step away from busy schedules to reflect together on the process by which groups and institutions can make important decisions together. It's always hard to get away for a couple of days, but this retreat reminded me (yet again) of the importance of quiet reflection, for myself and for our university. In addition to the gorgeous Fall setting on the lake at Hueston Woods, there were two highlights for me. First were Father Michael Sheeran's presentations about Quaker and Jesuit communal discernment, which brought together his political science research, his long experience as a Jesuit facilitator of communal decision-making, and his reflections on leading a Jesuit university—he is now the president of Regis University in Denver. Second, but no less important, were the informal opportunities to spend time with other faculty and administrative staff members, people who together help to guide Xavier. Respect and trust are critical elements of communal decision making; this retreat provided the chance to build both within and among the two discernment groups. Thanks for that."
-David Mengel
"The retreat provided great insight into the foundations of individual discernment and how it plays into communal discernment. Particularly, pitfalls in the discerment process were identified and tools were given to overcome them to provide a truly successful communal discernment experience. Ignatian communal discernment appears to be successful process to overcome the hindrances which often is associated with group decision making. The facilitator was very knowledgeable about the subject and the location at Hueston Woods was excellent!"
-David Burns